Special Report: Texas Abortion Ban
The Supreme Court accelerated arguments in two cases related to Texas SB 8, the near-total abortion ban that went into effect on September 1. Hearings were November 1. Now we await the rulings.
---
Three hours of oral arguments—and you'd hardly even know it was about abortion.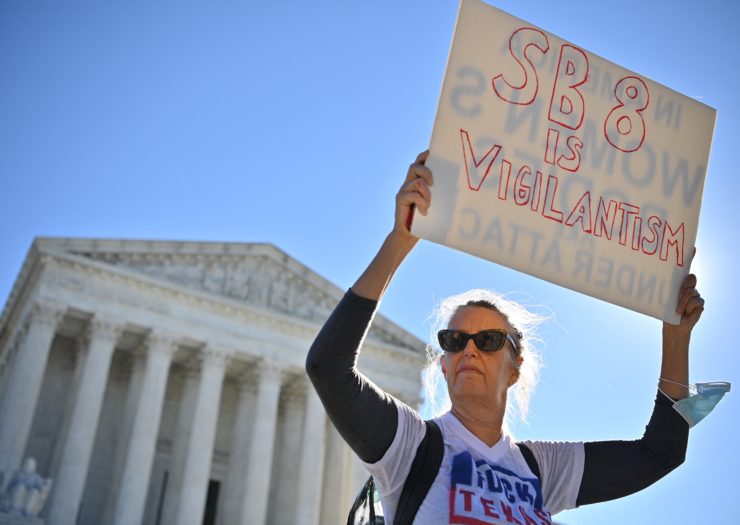 While Monday's oral arguments before the Supreme Court had promising moments, abortion providers stressed it does little for the reality in Texas.
Culture & Conversation Abortion
Texas has set the groundwork for statewide limitations on reproductive rights. We need to unseat regressive leaders who pass these bills.
In just one week, the Supreme Court will hear two cases related to Texas' near-total abortion ban.