Rewire News Group is a 501(c)(3) nonprofit media organization and the only national publication exclusively dedicated to reporting on reproductive and sexual health, rights, and justice.
Since our launch as an independent news outlet in 2012, our core purpose has remained unchanged: To combat pervasive disinformation and misinformation about reproductive and sexual health, rights, and justice.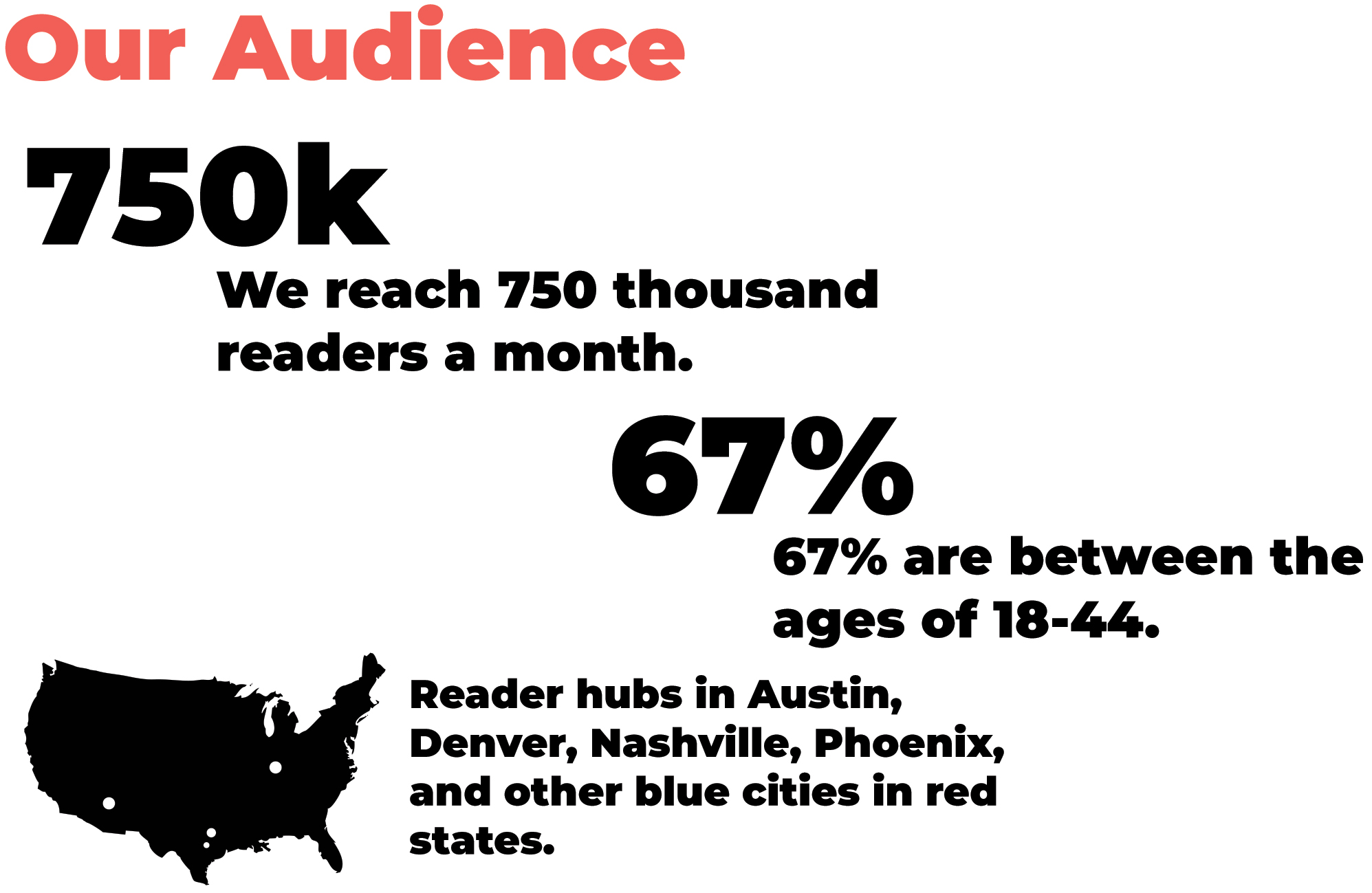 Our work is a must-read for leading policymakers like U.S. Sen. Kirsten Gillibrand and U.S. Rep. Jan Schakowsky, who have written for us; institutions looking to break news, whether it's the opening of a new abortion clinic or an innovation in contraception; as well as celebrity activists and other journalists.
"As a state legislator, I find your reporting so valuable and share articles with my colleagues." —New York state Sen. Liz Krueger
"Rewire News Group razor-sharp analysis and laser-focused insight—often served up with a wicked dose of wit!" —actress and activist Ally Sheedy
Our Values
Representation
We center BIPOC and LGBTQ+ communities in our reporting and seek out inclusive points of view. Our approach isn't partisan, but it does have a perspective.
Relevancy
We meet our readers where they are, delivering timely coverage in the places where they consume information, and speak to them in a way that acknowledges an ongoing journey when it comes to our issues.
Reliability
We want our readers to trust our work, and so we conduct our journalism with integrity, consistency, and curiosity.
Results
Because our issues are so often politicized, under-covered, and the targets of misinformation, we strive for measurable signs that we are changing the conversation.
Our no-paywall, multiplatform newsroom is 50 percent BIPOC, and headed by a Latina journalist. We also have an all-female, 50 percent BIPOC board of directors.
Other Media Clips
More About Rewire News Group
Jobs
Staff
Board of Directors
Finances
Privacy Policy
Terms of Service
Pitch Guidelines
Contact Us
RSS
Subscribe