Special Report: Election 2020
With so much at stake, this election feels like no other in our lifetime. Rewire News Group will be with you every step of the way with reporting, commentary, and analysis that examine what the results mean for our rights.
---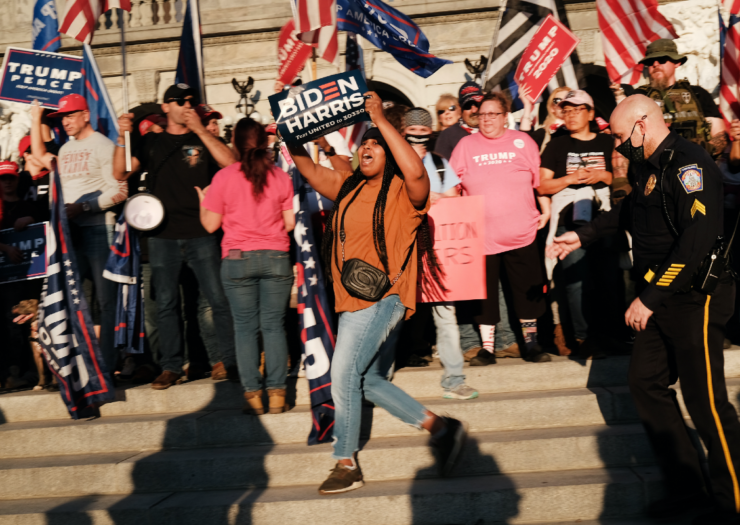 Why is it always the responsibility of oppressed people to reach out to their oppressors?
Culture & Conversation Law and Policy
President-elect Joe Biden could tackle Trump's harmful reproductive health-care policies on his first day on the job.
Disability rights have traditionally been considered a bipartisan issue. Swift and significant action will undo the damage of the last four years.
Men sermonizing on possible political outcomes from the perch of their cable TV ivory towers are ill-equipped to cover abortion in any respect.
More on the 2020 Election