Gavel Drop: The Supreme Court Might Get Another White Guy on the Bench
Merrick Garland is our new Supreme Court nominee, and the Senate Judiciary Committee is busy debating an unconstitutional abortion ban.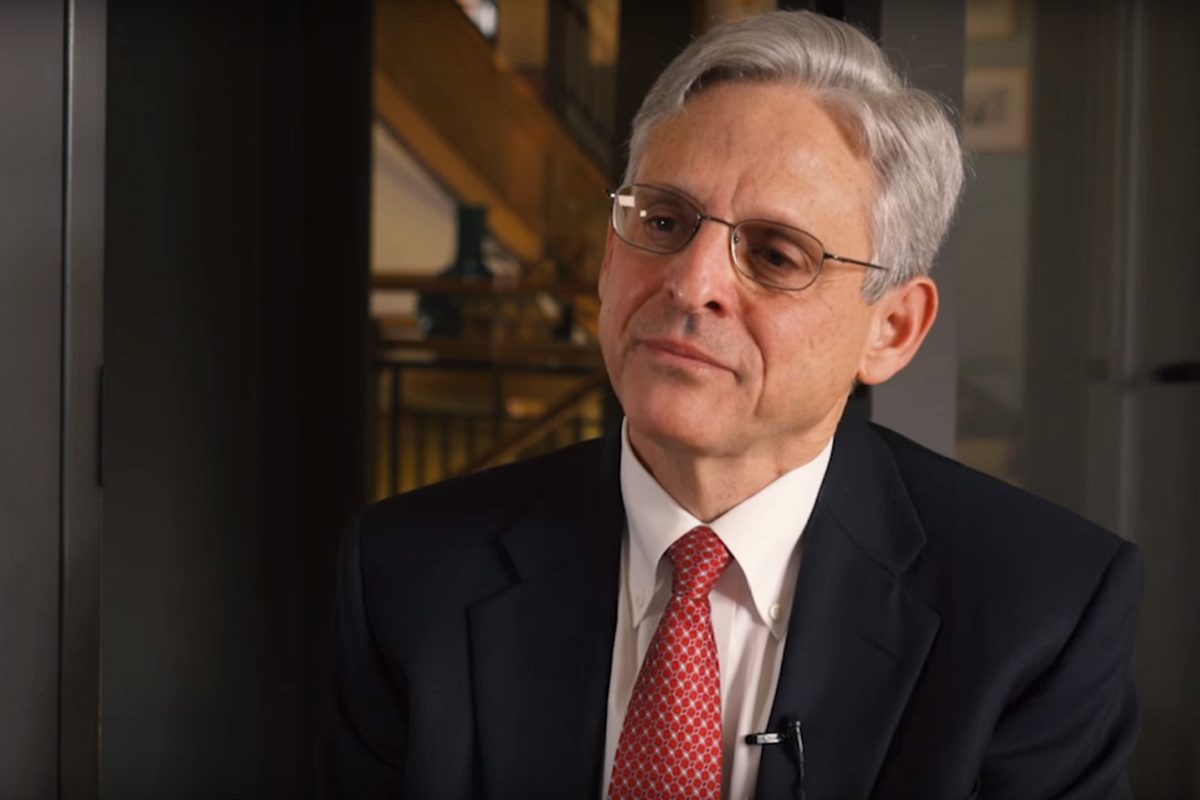 Welcome to Gavel Drop, our roundup of legal news, headlines, and head-shaking moments in the courts.
We have a Supreme Court nominee! And he's, well, an old white guy. At Slate, Dahlia Lithwick says we should cut him some slack, though, along with President Obama.
Leave it to an evangelical college to turn wearable fitness trackers into a potential tool of sexual repression.
The State of Arkansas was ordered to pay $25,000 in legal fees for its attempts to have the Supreme Court reinstate a law that would ban most abortions at 12 weeks or later in a pregnancy.
Roe is gone. The chaos is just beginning.
Follow Rewire News Group on Twitter to stay on top of every breaking moment.
The Department of Justice has called for an end to policing for profit and jailing folks for civil fines.
Why would the Senate Judiciary Committee deal with the federal courts' vacancy crisis when it can debate an unconstitutional abortion ban instead?
A federal judge in Arkansas has extended a ruling blocking a law that advocates say would all but eliminate medication abortion in the state.
Six things to know about women of color and the criminal justice system.
Attorneys for Planned Parenthood hit back at Kentucky Gov. Matt Bevin (R), calling the lawsuit filed by Bevin's administration, which alleged the reproductive health organization was operating an unlicensed abortion facility, a "jaw-dropping display of authoritarian hypocrisy."
Title IX has made some inroads in dealing with sexual assault on college campuses, but for high school and middle school students, its protections remain elusive.
A Montana Catholic school settled an employment discrimination claim for firing a teacher after the Helena diocese received an anonymous letter saying the teacher was unmarried and pregnant.
It's really hard to call this good news: Anna Yocca, the Tennessee woman who was facing an attempted murder charge for allegedly self-inducing an abortion that resulted in a live birth, now faces a lesser charge of aggravated assault instead.
Read this three-part series on the upcoming Supreme Court arguments in Zubik v. Burwell written by constitutional scholar and all-around smart guy Greg Lipper of Americans United for Separation of Church and State. In Part 1, he explains that filling out a form is not a substantial burden; Part 2 questions the sincerity of the religious objectors; and Part 3, for all you science fans, explains that birth control is not abortion.