Hey, Lawmakers—Be Like Connecticut
Connecticut lawmakers signed a transformative bill to safeguard abortion access in the state.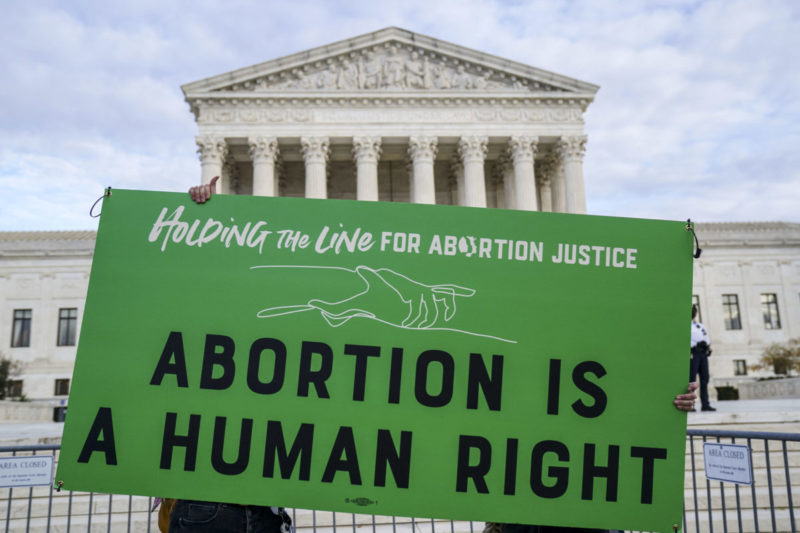 With HB 5414, Connecticut lawmakers are setting a great example of what states can do to protect abortion access. Leigh Vogel/Getty Images for Women's March Inc.
Boom! Lawyered is approaching 1 million downloads, and Jess and Imani have something special planned for loyal subscribers and listeners like you! Keep tuning in this month and be sure you're following us on Twitter.
Connecticut just passed the most progressive and pro-abortion law on the books right now—and it's a shining example of what states can do if they care about abortion access.
In this new episode of Boom! Lawyered, co-hosts Jessica Mason Pieklo and Imani Gandy take a look into a post-Roe world—mostly bad, some definitely good. If (and when) Roe v. Wade falls nationwide, there will be vast abortion deserts in the country—states where abortion is entirely illegal or inaccessible to the point of nonexistence. This means that providers and patients will need to rely on traveling to other states to provide or access care.
It's basically up to progressive lawmakers to safeguard access—like what Connecticut is doing in sticking its neck out and transforming the state into a haven for access.
Rewire News Group is a nonprofit media organization, which means that Boom! Lawyered is only made possible by the support of listeners like you! If you can, please join our team by donating here.
And sign up for The Fallout, a weekly newsletter written by Jess that's exclusively dedicated to covering every aspect of this unprecedented moment.
Articles mentioned in this episode: