Funding Shortfall, Contraception Limits Mar GOP Zika Agreement
The Obama administration indicated that the latest House-passed Zika package is a non-starter for the president.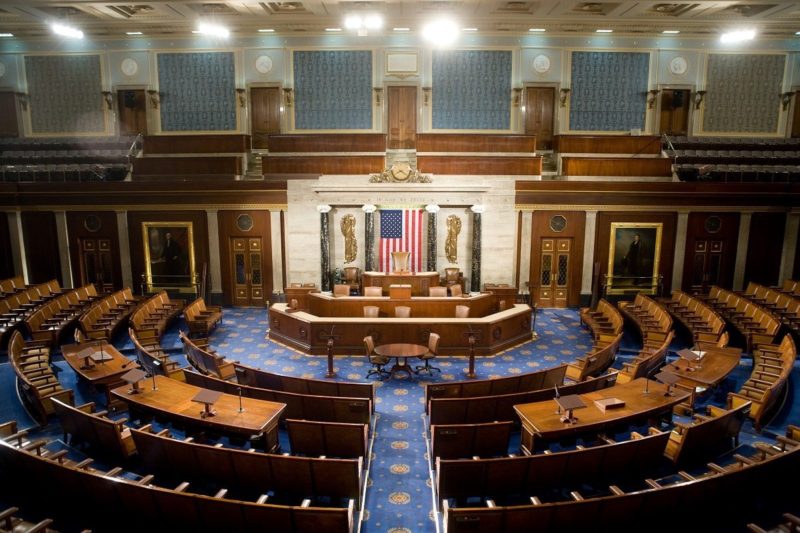 The latest stalemate comes as Zika infections are on the rise in the United States, according to Centers for Disease Control and Prevention tracking. Brendan Hoffman/Getty Images
The $1.1 billion in Zika funding that Republicans railroaded through the U.S. House of Representatives around 3 a.m. Thursday underfunds the Obama administration's request and limits access to contraceptive services, even though the disease can be sexually transmitted.
The largely party line 239-171 vote interrupted Democrats' marathon, raucous sit-in demanding consideration of gun control proposals. House Speaker Paul Ryan (R-WI) called the House back into session shortly after 2:30 a.m. amid shouts of "No bill, no break!"
Rep. Jim McGovern (D-MA) attempted to request a final debate, otherwise known as a motion to recommit, on the conference report for Zika supplemental funding and fiscal year 2017 military construction and veterans affairs funding. The speaker pro tempore presiding over the House at the time instead spoke over McGovern and, in an unusual move, proceeded to a recorded vote without allowing debate on the measure, then adjourned the chamber early for its scheduled July 4 recess.
Congressional negotiators attempted to reconcile the differences between the House's $622.1 million and the U.S. Senate's $1.1 billion in Zika funding levels. Senate Appropriations Committee Vice Chair Barbara Mikulski (D-MD) in May called her chamber's $1.1 billion "a bottom line, not a starting point for negotiations with the House."
Mikulski and other Democrats involved in the bicameral Zika negotiations ultimately refused to sign the final conference report (H. Rept. 114-640), slamming the Republican agreement for falling short of the $1.9 billion the Obama administration requested to combat Zika.
Democrats objected to the Zika package's $750 million in offsets derived from leftover Ebola reserves, unspent Affordable Care Act funding for territories to establish health-care exchanges, and the U.S. Department of Health and Human Service's administrative fund. "Offsetting emergency spending would set a precedent that will hinder our ability to respond to the next public health crisis, natural disaster, or national security event requiring emergency funding," House Appropriations Committee Democrats, led by Rep. Nita Lowey (D-NY), said in a statement.
The latest stalemate comes as Zika infections are on the rise in the United States, according to Centers for Disease Control and Prevention (CDC) tracking. The CDC concluded that Zika causes microcephaly, an incurable neurological disorder that impairs brain and skull growth in utero, as well as other severe fetal brain defects.
Online requests for abortion medications have spiked in Latin American countries that issued warnings to pregnant people about Zika-related complications yet outlaw or restrict the procedure, according to a study published Wednesday in the New England Journal of Medicine.
Contraception Restrictions Anger Democrats
Democrats also decried language that they said would restrict access to contraceptive services for women in the United States and Puerto Rico.
Page 118 of the full conference report routes $95 million in Zika funds through the federal Social Services Block Grant program toward public health departments, hospitals, and Medicaid Managed Care clinics. This move "limits access to health care" in a sprawling territory with only 13 Medicaid Managed Care clinics, according to a Democratic summary obtained by Rewire.
"Of the 78 municipalities in Puerto Rico, only 12 include a Medicaid clinic. Twenty-six of the municipalities are not even adjacent to another municipality with a Medicaid clinic, and geographical conditions on the island (e.g., mountains) make travel between certain municipalities difficult," the summary said. "For many women in Puerto Rico, this bill would make access to contraceptive services more difficult."
The language also precludes awarding subgrants to outside groups "that could provide important services to hard-to-reach populations, especially hard-to-reach populations of women that want to access contraceptive services."
Democrats alleged the Zika package takes similar restrictive actions on the international front.
"The Republican conference report does not explicitly prohibit funding for contraceptives or family planning activities in global health activities, but takes away the money, limits the use of funds, and forces USAID to rely on reprogramming which is a mechanism to slow the access to funds," the summary said.
Specifically, Page 125 of the full conference report directs $145.5 million toward global health programs—nearly 60 percent below the administration's request, according to the summary. The shortfall, along with a mandate to prioritize funds for mosquito control and vaccines, in effect leaves nothing for contraceptives or family planning programs to prevent sexual transmission of Zika.
Senate Minority Leader Harry Reid (D-NV) called the Republican agreement "more of the same anti-woman" tactics, including repeated votes to defund Planned Parenthood.
"Instead of responding to this emergency that is threatening American women, Republicans are using this awful virus as an excuse for another attack on women's health," Reid said on the Senate floor Thursday morning.
Response Indicates Rocky Path Forward
The Obama administration indicated that the latest House-passed Zika package is a non-starter for the president.
"This plan from Congressional Republicans is four months late and nearly a billion dollars short of what our public health experts have said is necessary to do everything possible to fight the Zika virus and steals funding from other health priorities," White House Spokesperson Josh Earnest said in a statement.
"The fact that the Republican plan limits needed birth control services for women in the United States and Puerto Rico as we seek to stop the spread of a sexually transmitted disease is a clear indication they don't take seriously the threat from the Zika virus or their responsibility to protect Americans."
A Senate Democratic aide told Rewire it's "extremely unlikely this gets through the Senate."
Although the motion to proceed on the conference report will be privileged and not subject to debate, Republicans still need 60 votes for cloture to end debate on the underlying measure itself, the aide said.
"By preventing the funding from going to Planned Parenthood, suspending environmental safety regs, underfunding veterans, and making cuts from public health programs, Republicans have decided to go their own way and hold Zika funding hostage to their own extreme agenda," the aide said.