On ACA Anniversary, Health-Care Advocates Say '#WeFightBack'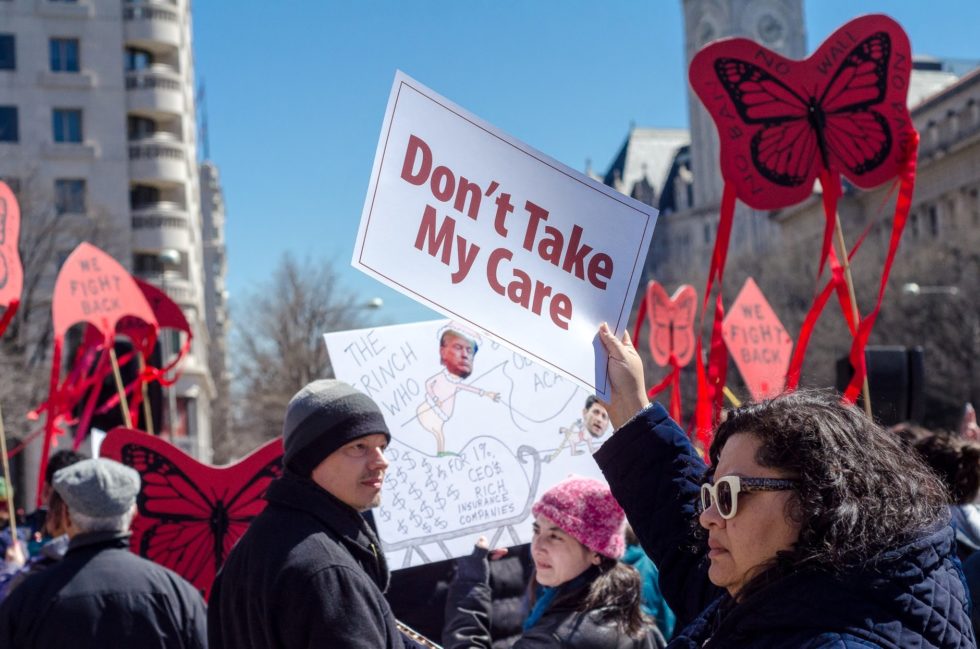 Health-care advocates gathered yesterday at Freedom Plaza to mark the seven-year anniversary of President Barack Obama signing the Affordable Care Act (ACA), his signature health-care reform law. Rewire was on the scene as #WeFightBack advocates marched from the plaza to the White House, stopping first at the Trump International Hotel, in protest against the GOP's attempt to repeal the law, commonly referred to as Obamacare.
House Republican leaders on Friday afternoon pulled their health bill, titled the American Health Care Act, which could have left 24 million people without heath-care coverage by 2026.