Planned Parenthood Sues Over Idaho Law That 'Shames' Abortion Patients
The GOP-backed law is based on the false narrative that abortion care is dangerous and unregulated.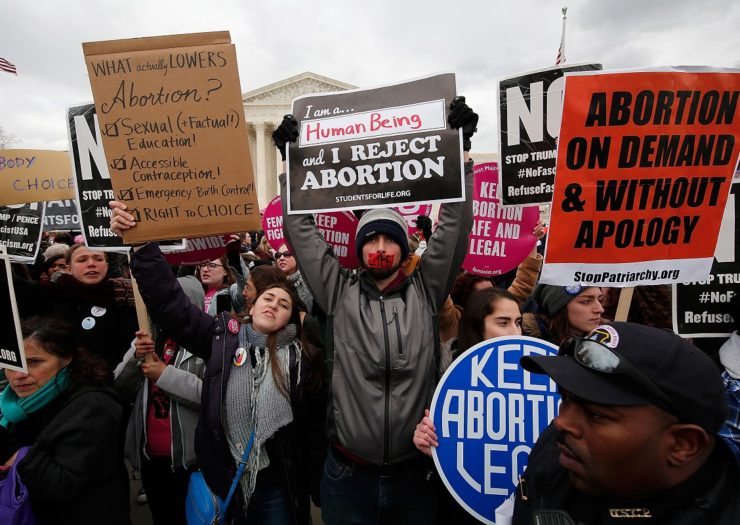 Planned Parenthood is suing the state of Idaho in federal court to block an abortion reporting law, calling its requirements unconstitutional, stigmatizing, and burdensome.
Passed by Idaho's Republican-majority legislature and signed by Gov. Butch Otter (R), the law went into effect July 1. It requires providers to report on 37 complications, including conditions without a reputable link to abortion, such as breast cancer and suicidal thoughts. Anti-choice activists believe abortion causes breast cancer and suicidal thoughts, but studies investigating potential ties between breast cancer, mental health issues, and abortion care have found no such link.
Violators of the law could face fines and the suspension of a medical license.
In a lawsuit filed Tuesday in U.S. District Court, Planned Parenthood of the Great Northwest and the Hawaiian Islands (PPGNHI) and other plaintiffs argue the law puts providers at risk and jeopardizes patient privacy, according to a statement from the organization.
Roe is gone. The chaos is just beginning.
Follow Rewire News Group on Twitter to stay on top of every breaking moment.
"This law is nothing but government interference designed to restrict Idahoans access to legal reproductive health care," Hannah Brass Greer, chief legal counsel at PPGNHI, said in a statement. "HB 638 is not about patient safety. Abortion care is already incredibly safe. This is another attempt by Idaho politicians to shame and stigmatize people seeking abortion care and to spread the myth that abortion is dangerous."
A spokesperson for Idaho Attorney General Lawrence Wasden declined to comment, citing the ongoing litigation, as the Associated Press reported.
The U.S. Centers for Disease Control and Prevention collects voluntarily given aggregate abortion reporting data from 49 reporting areas, but the Idaho law requires a level of reporting beyond what the CDC recommends.
More than two dozen states require providers to report on abortion complications, according to the Guttmacher Institute. Sixteen states ask the pregnant person why they're seeking abortion services.