Health Advocates: Use Some of California's Massive Budget Surplus to Address Record STD Rates
"The state has the resources to stop the STD public health crisis in its tracks, now we just need the leadership and the will to get the job done."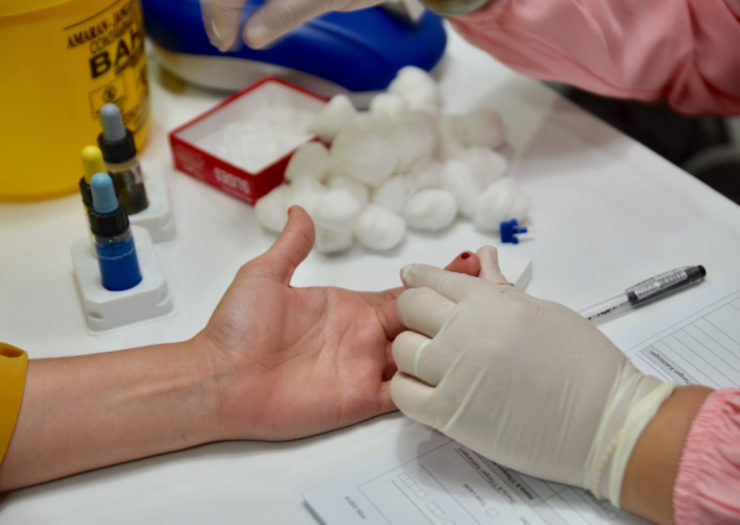 California health advocates are pressing state leaders to spend some of the state's $8 billion budget surplus to curb a record outbreak of sexually transmitted diseases.
California health authorities reported Monday that total cases of chlamydia, gonorrhea, and early syphilis have climbed 45 percent compared to five years earlier. Public health officials were alarmed by 30 stillbirths due to congenital syphilis in 2017—the highest number reported since 1995. 
"The state has the resources to stop the STD public health crisis in its tracks, now we just need the leadership and the will to get the job done," said Amy Moy, vice president of public affairs with Essential Access Health, which partners with the state and local health departments on STD care.
The group is pushing for $10 million in additional spending on STD prevention and treatment in the state budget.
Roe is gone. The chaos is just beginning.
Follow Rewire News Group on Twitter to stay on top of every breaking moment.
The money would represent a jump in STD funding. The California Department of Public Health Sexually Transmitted Disease Control Branch funneled $10.8 million in state and federal dollars to STD prevention and control this fiscal year. While the budget the governor unveiled last week included new spending to address a growing mental health crisis and the state's ballooning homeless population, Moy said STD funding is equally critical. 
"Prevention, early detection and treatment of STDs are relatively low-cost for the state but high value for the public at large," she told Rewire.News. 
Often difficult to detect, STDs can cause serious health problems. Left untreated, syphilis can lead to blindness and hearing loss, while untreated chlamydia and gonorrhea can cause pelvic inflammatory disease, infertility, and ectopic pregnancy.
The record cases of STDs in the state put communities of color at highest risk. Rates of chlamydia and gonorrhea in Black Californians were nearly five times higher than white rates, while syphilis rates among Blacks were twice that of whites.
"If California doesn't invest in the prevention and early treatment of STDs, these personally painful health outcomes will persist, along with the disparities in the populations that experience them," Moy said. "Increased rates also place a burden on our health system."
Around $1 billion in state and federal resources are spent annually in California on health costs associated with STDs, according to Moy.
To reach more sexually active people, new state legislation, SB 1023, extends sexual and reproductive health care to people's phones, and allows health plans to cover the telehealth services. "Regular testing and treatment are very important for people who are sexually active, even for people who have no symptoms," State Public Health Officer Dr. Karen Smith said in a statement. "Most people infected with an STD do not know it."
The request for more STD funding isn't unprecedented. A one-time allocation of $5 million two years ago is supporting local STD control efforts at 40 health departments across the state through June 30, 2019, according to the California public health department.
State legislators must agree on a budget by June 15, and Gov. Jerry Brown (D) has until the end of June to sign it.