Arizona GOP 'Trying to Make It Impossible' to Provide Abortion Care With New Rules
Critics compared the new draft rules to Targeted Regulation of Abortion Providers laws, favored by anti-choice state legislators, that often have the effect of shutting down abortion clinics.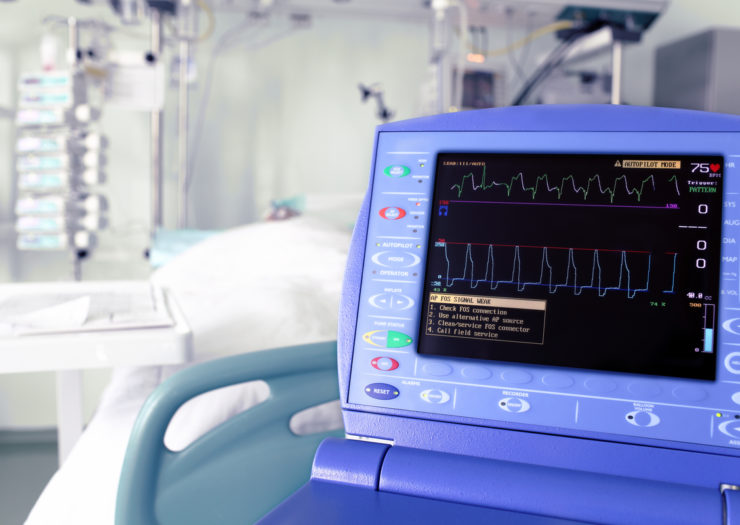 The Arizona health department has issued draft rules requiring doctors to perform life support on a fetus in the exceedingly rare case that one is born alive during an abortion procedure.
Published this month, the proposed rules require clinics and hospitals that provide abortion care after 20 weeks' gestation to be outfitted with equipment to administer oxygen, monitor heart functions, and perform neonatal resuscitation measures. After the procedure, staff must document whether a fetus was delivered alive, among other requirements.
Critics compared the draft rules to Targeted Regulation of Abortion Providers (TRAP) laws, favored by anti-choice state legislators, that often have the effect of shutting down abortion clinics.
"They're trying to make it impossible to provide care," Kat Sabine, executive director of NARAL Pro-Choice Arizona, said of the proposed rules. "Honestly I don't see a medical provider who's not impacted."
Roe is gone. The chaos is just beginning.
Follow Rewire News Group on Twitter to stay on top of every breaking moment.
The new rules come out of Republican-led legislation in 2017, SB 1367, that was modeled on the Born-Alive Infant Protection Act from Americans United for Life, an anti-choice legislation mill. Passed in nearly half of U.S. states, the anti-choice legislation mandates an "affirmative duty of physicians to provide medical care and treatment to born-alive infants."
A tiny fraction of "induced terminations" result in infant death, according to the U.S. Centers for Disease Control and Prevention. An estimated 143 infant deaths occurred nationally between 2003 and 2014, and most involved pregnancy complications.
The Arizona Medical Association and American Congress of Obstetricians and Gynecologists in Arizona opposed the GOP's controversial "born alive" bill.
"Doctors take life saving measures if a viable infant is truly 'born alive,'" the Arizona chapter of the American Congress of Obstetricians and Gynecologists said in a statement against SB 1367. "Before viability, resuscitation is not recommended by most doctors," the statement noted.
Dr. Peter Stevenson, an Arizona neonatologist, said the standard of care for fetuses delivered before 22 weeks' gestation is "comfort measures," not resuscitation.
Even so, state Sen. Steve Smith (R-Maricopa), the bill's sponsor, told Rewire last year that state and federal laws offered inadequate protection in the rare cases of infant death related to a termination. "All we're saying is if this is happening, we want to make sure that the baby is taken care of," Smith said.
Arizona Gov. Doug Ducey (R) signed the legislation in March 2017. Now, the proposed rules will implement the new law in affected health-care facilities.
Abortions after 20 weeks' gestation accounted for 1 percent of abortions in Arizona in 2016, according to the most recent figures from the state health department.
NARAL's Sabine said she's concerned about language in the draft rules striking a reference to "nationally recognized medical journals," and replacing it with "peer-reviewed medical information." She said the state was one of the first to push unproven abortion "pill" reversal, and fears the health department is trying "to get rid of scientifically and medically accurate information."
"They want to keep pushing bunk science like abortion reversal … and ideology about care," she said.
Written comments on the proposed rules can be submitted to the Arizona Department of Health Services.