Louisiana Abortion Clinic Closes as GOP Anti-Choice Attacks Persist
A clinic that has provided abortion services in New Orleans for nearly decades closed its doors this week, leaving pregnant people in the state with one less option for reproductive health care.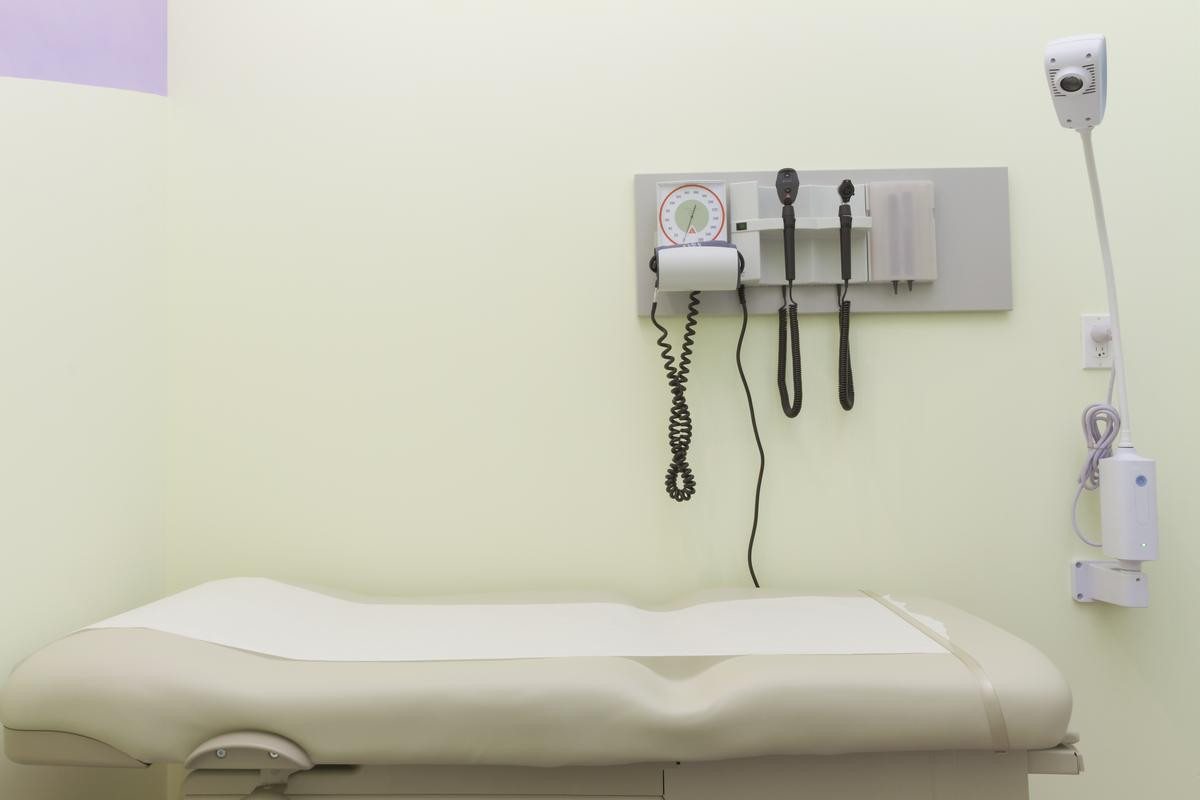 A clinic that has provided abortion services in New Orleans for nearly four decades closed its doors this week after its primary physician retired, according to advocates, leaving pregnant people in the state with one less option for reproductive health care.
Employees of the Causeway Medical Clinic on Ridgelake Drive in Metairie were cleaning out the building Wednesday, reported the New Orleans Advocate. The Causeway clinic first opened in 1978, and it is unknown if the closure will be temporary or permanent.

Choice Inc. of Texas operates the clinic. Rewire was unable to reach the parent organization for comment.
Benjamin Clapper, the executive director of Louisiana Right to Life Federation, celebrated the clinic's closure in a statement, reported the New Orleans Advocate.  
Roe is gone. The chaos is just beginning.
Follow Rewire News Group on Twitter to stay on top of every breaking moment.
"Over the years, the Causeway Medical Clinic facility has performed thousands and thousands of abortions, killing unborn children and damaging the lives of women and families," Clapper said. "With alternatives to abortion readily available, we don't need abortion facilities profiting off the destruction of human life."
Former Gov. Bobby Jindal (R) signed a Texas style anti-choice bill into law in June 2014. It threatened to close three of the state's five clinics. Reproductive rights advocates challenged the requirement in August of 2014, arguing it was impossible to comply with and unduly burdened abortion rights.
A federal district court judge ruled last month that the state could not enforce the GOP-backed law while it was being challenged.
The closure of the Causeway clinic has already had an effect on access to abortion care in the area: The Women's Health Care Center in Orleans Parish has seen an increase in the number of patients seeking to terminate a pregnancy.
"We've seen increased volume in our patient load since they closed, and we understand they closed because their primary physician retired," Sylvia Cochran, director of the Women's Health Care Center, told WWL. "Nevertheless, we are able to meet the demand of the women in the New Orleans area."
A Planned Parenthood facility that will provide surgical abortion care has been under construction in New Orleans, but it is unknown when that clinic will open. There are three other clinics that provide abortion services in the state, located in Baton Rouge, Shreveport, and Bossier City.
Amy Irvin, executive director of the New Orleans Abortion Fund, told Rewire the Causeway clinic was an invaluable resource for pregnant people and families in the community.
"Causeway Medical Clinic … offered compassionate and quality abortion care for 40 years, and was one of just two clinics in the state that offered later abortion care up to 20 weeks. Its closure is a terrible loss for our community," Irvin said.
Around 99 percent of abortions happen before a person is 21 weeks into pregnancy, according to Planned Parenthood. Much of the abortion care given after 20 weeks involves pregnancy complications related to fetal anomalies or major risks to a pregnant person's health.
Irvin says that the closure of the Causeway clinic illustrates how anti-choice bills passed by state lawmakers around the country have forced the closure of independent abortion providers who do not have the financial resources of organizations like Planned Parenthood.
"Most women in the United States go to terminate a pregnancy at an independent abortion care provider; yet, we know independently owned clinics are closing at alarming rates," Irvin said.
Irvin said that about 10,000 women in the state have abortions every year, according to the Louisiana Department of Health and Hospitals.

"Now, with just four clinics in the state, women will have to travel farther [which will] delay them from getting an appointment," Irvin said. "With fewer clinics, clinics will be put under additional pressure and possibly not able to meet the demand."
Cochran told WWL that despite the attacks on reproductive rights by Republicans in the state legislature, it is important that clinics like hers remain open. "We've been under attack for years and years," Cochran said. "You know women need these services."
Reproductive rights advocates like Irvin are alarmed that if anti-choice laws are allowed to take effect, the disastrous results that have been seen in Texas could happen in Louisiana.
While Texas Republicans have chipped away at abortion care access, between 100,000 and 240,000 Texas women have attempted to end a pregnancy on their own without medical assistance, according to a 2015 study by the Texas Policy Evaluation Project.

"When anti-choice legislation was enacted in Texas, women were not able to obtain the abortion care they needed and there were confirmed reports of self-induced abortion," Irvin said. "Louisiana is heading in the same direction."