Exclusive: Man Charged With Vandalizing Louisiana Abortion Clinic Appears To Be Son of Texas A&M Basketball Coach
William Kennedy is accused of removing signs from the Causeway Medical Clinic, an abortion clinic in Metairie, which is within the greater New Orleans metropolitan area.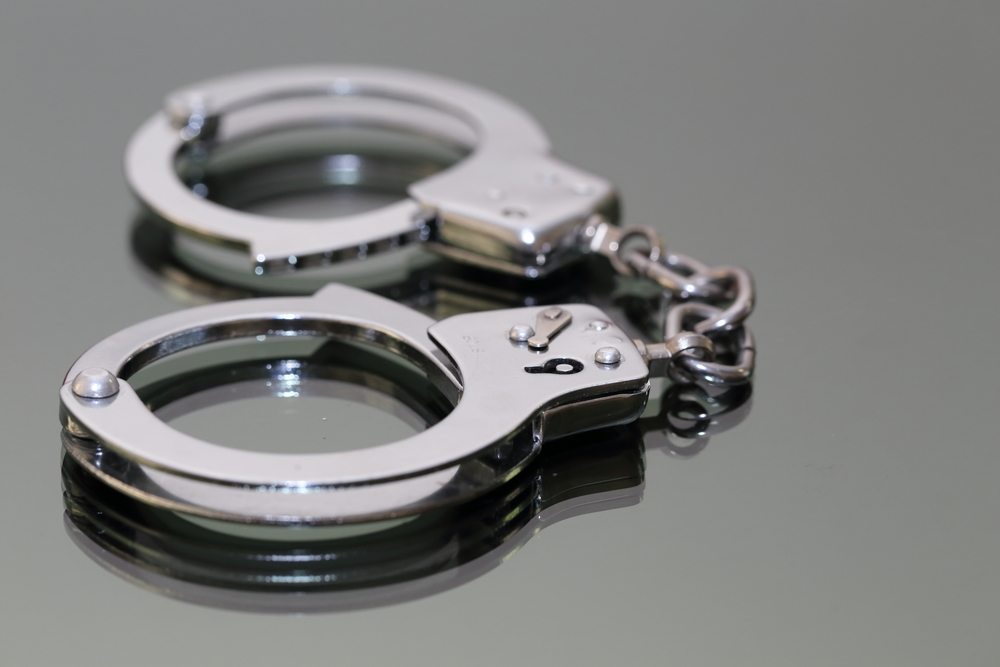 The man accused of removing signs at a Metairie, Louisiana, abortion clinic on August 6 appears to be the son of a high-profile college basketball coach, according to an investigation by Rewire.
Based on a review of public records and social media profiles, including on Facebook, William Kennedy, the 27-year-old charged with vandalizing an abortion clinic, seems to be the son of Texas A&M University head basketball coach Billy Kennedy. The date of birth provided on the booking sheet from the Jefferson Parish Sheriff's Office matches the date displayed on medical documents that Will Kennedy III posted to his Facebook page. 
In response to a request for comment on the matter, Texas A&M University told Rewire via email that, "Coach Billy Kennedy is currently in Europe with the Texas A&M men's basketball team and the athletics media relations office will not address personal, family issues."
The Texas A&M men's basketball team is currently in traveling in Europe, and the team will play the Nigerian national team Saturday.
Roe has collapsed and Texas is in chaos.
Stay up to date with The Fallout, a newsletter from our expert journalists.
William is accused of removing signs from the Causeway Medical Clinic, a health center located in the greater New Orleans metropolitan area. The arrest report states that surveillance footage allegedly shows William pulling the metal lettering off of the clinic in the early morning hours of August 1.
William was arrested by Jefferson Parish Sheriff's deputies at his home on August 6, and released on a $10,000 bond on August 7. He was charged with simple criminal damage and with committing a hate crime, and if convicted of both he could be sentenced up to six months in prison and a fine of up to $500.
The Louisiana hate crimes law bans offenses against persons for reasons including race, age, gender, religion, creed, disability, or sexual orientation. It is also illegal to commit a crime against a person and property "because of actual or perceived membership or service in, or employment with, an organization."
Based on the reports so far, a hate crime charge appears appropriate, according to Rewire's senior legal analyst. Instead of criminalizing conduct, the statute allows a judge to increase an offender's punishment if certain conditions are met.
Here, William is accused of stealing signage from a local abortion clinic. Louisiana's hate crime law bans this kind of conduct, not just because targeting abortion providers and patients has a definite gendered component, but also because the law makes it illegal to commit a crime against a person or property because of their actual or perceived affiliation or association with a certain group of people, like abortion patients and providers in this case.
William is currently studying geology at University of New Orleans and is a student manager of the university's basketball team, according to his Facebook profile. Some of his public posts reference Christian ideology; they are not explicitly anti-abortion. He did not respond to Rewire's request sent via Facebook for comment by the publication deadline.
Coach Billy Kennedy was born in Metairie, Louisiana, and graduated from Delgado Community College, according to his Texas A&M biography. Billy was an assistant basketball coach at the University of New Orleans and Tulane University before being hired by his alma mater as head coach in 1999. He was hired by Texas A&M in 2011.
A devout Christian, the coach has cited his faith as a steadying force in dealing with life's challenges, including being diagnosed with early stages of Parkinson's disease, and has taken to social media to quote Bible verses. However, neither he nor his wife, Mary, appear to have said anything publicly about their stances on abortion.
Sofia Resnick contributed to this report.