Center for Medical Progress Releases Fourth Video Attacking Planned Parenthood's Fetal Tissue Donation Program
The organization claims the deceptively edited footage shows Dr. Savita Ginde, vice president and medical director of Planned Parenthood of the Rocky Mountains, negotiating the sale of fetal tissue.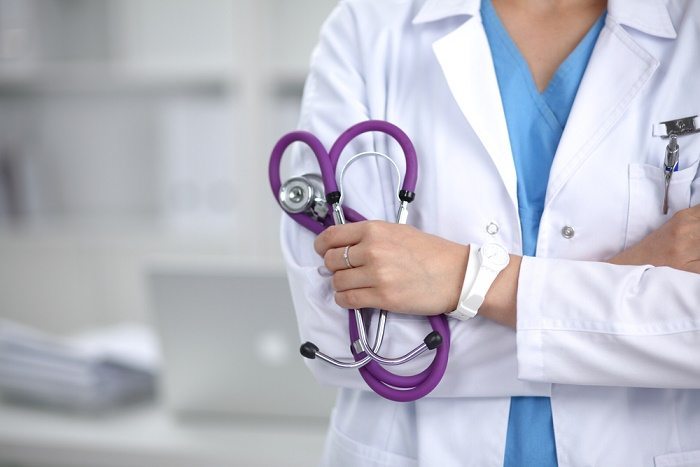 See more of our coverage on the misleading Center for Medical Progress videos here.
The Center for Medical Progress, an anti-choice organization behind a series of videos seeking to defame Planned Parenthood, posted a fourth attack video to its YouTube channel Thursday, hours after a court barred the group from releasing new videos of officials at a company that provides researchers with human tissue.
The organization claims the newest deceptively edited video shows Dr. Savita Ginde, vice president and medical director of Planned Parenthood of the Rocky Mountains, negotiating the sale of fetal tissue.
According to CMP, the video was recorded by operatives posing as representatives from a human biologics company who met with Ginde at the Planned Parenthood of the Rocky Mountains headquarters in Denver, Colorado. The edited video shows the CMP operatives discussing Planned Parenthood's policies concerning fetal tissue donation.
Roe has collapsed and Texas is in chaos.
Stay up to date with The Fallout, a newsletter from our expert journalists.
When the operatives tell Ginde that they want to pay her "top dollar" for fetal tissue and that it could "look like we're paying you for specimens," Ginde responds that they are compensating Planned Parenthood for "processing and time."
Much of the discussion in the video concerns the public perception of fetal tissue procurement, and the final few minutes reintroduces footage incorporated in other videos of Planned Parenthood employees examining the tissue of aborted fetuses.
The video appears to be heavily edited, with sharp jumps in the footage and timestamps appearing in some parts of the video but not in others. At the time of publication, CMP had not yet released the unedited footage.
The release comes hours after a California court issued a temporary restraining order preventing the CMP from releasing a video of three StemExpress officials, which was reportedly taped in a California restaurant in May. A former employee of StemExpress, which provides human tissue, blood, and other specimens to researchers, was prominently featured in a video released Tuesday by the CMP.
A spokesperson for StemExpress said in a statement that the company is "grateful its rights have been vindicated in a court of law."
David Daleiden, the project leader and public face of CMP, responded in a statement, saying that StemExpress was using "meritless litigation" to cover up an "illegal baby parts trade."
"The Center for Medical Progress follows all applicable laws in the course of our investigative journalism work," Daleiden said.
The videos have sparked outrage directed at Planned Parenthood from Republicans and anti-choice activists.
Lawmakers have used the videos to justify calling for Congress to ban Planned Parenthood from receiving federal funds for services unrelated to abortion. State lawmakers in Texas held a hearing Wednesday to investigate the issue, even though Planned Parenthood affiliates in Texas don't currently collect fetal tissue for donation in medical research. Lawmakers across the country have compared Planned Parenthood to everything from drug dealers to Nazis.
"Elected officials need to listen to the public outcry for an immediate moratorium on Planned Parenthood's taxpayer funding while the 10 state investigations and 3 Congressional committees determine the full extent of Planned Parenthood's sale of baby parts." Daleiden said in a statement.
Reproductive rights advocates, however, have called the videos a "smear campaign" and harmful to women seeking abortion care. "To the right, they want to stamp out abortion by stamping out Planned Parenthood. But what they really want is to stamp out our ability to make the most personal, private decisions about our lives. They are using the latest campaign to shut down Planned Parenthood to do just that," said Wisconsin Rep. Chris Taylor (D-Madison) in an op-ed for the Center for Media and Democracy's PR Watch.
Questions also have been raised about CMP's deceptive tactics, ideological agenda, and connections to radical and violent anti-choice activists.
An Rewire investigation found that Daleiden and his associates may have violated California and federal laws—including forgery, credit card fraud, and identity theft—when filming the videos.