Maryland Legalizes Home Births With Midwives
Maryland Governor Larry Hogan (R) is expected to sign a bill Tuesday that will license direct-entry midwives and make it legal for them to attend to home births.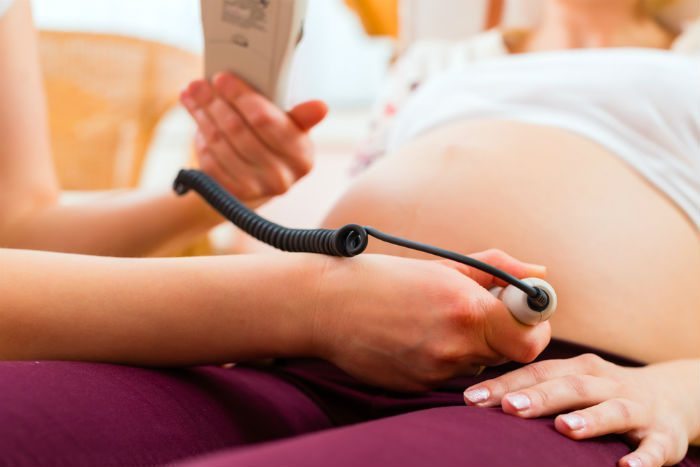 Maryland Gov. Larry Hogan (R) is expected to sign a bill Tuesday that will license direct-entry midwives and make it legal for them to attend to home births.
Maryland was one of six states that forbid midwives from helping mothers give birth at home unless the midwife is a nurse. Advocates have pushed for legislation to change this law for many years, but opposition from medical groups and concerns about safety had prevented it from gaining traction in the state's Democratic-majority legislature.
Around the country, the number of births that take place outside of a hospital setting spiked by 60 percent between 2004 and 2012, according to the Centers for Disease Control and Prevention (CDC). Currently, somewhere between 1 and 1.5 percent of all Maryland births occur out of the hospital.
Proponents of changing the state's law argued that these women and the midwives that help them have few legal protections. They believe that changing the law to allow for licensed certified midwives—as 28 other states have done—could enhance safety through education and regulation and give everyone involved legal protection.
Roe has collapsed and Texas is in chaos.
Stay up to date with The Fallout, a newsletter from our expert journalists.
Groups representing doctors, nurse-midwives, and nurses had previously opposed similar laws, as had the state's health department, but the bill introduced this year included compromises on many issues that had been at the center of legislative disagreement. The bill set specific education requirements for certified midwives, noted which health conditions precluded home birth, and explained when and how midwives would transfer care to another medical professional if they encountered problems during delivery.
The sticking point this year was related to what is known as vaginal birth after cesarean section, or VBAC deliveries. It used to be settled science that once a woman had a c-section section, all future births would be by c-section to reduce the risk of uterine tearing.
New surgical procedures, however, have made this risk much lower and allowed some women to have a vaginal delivery with their next pregnancy or pregnancies. Fear remains that VBACs are more dangerous and many in the medical profession are against VBACs attempted outside of a hospital.
Pam Kasemeyer, a lobbyist for the Maryland State Medical Society and other physicians groups, told the Baltimore Sun in April that VBAC was "the one remaining very contentious issue."
"We understand that women are going to make that choice and deliver at home, and that's their right," she said, adding that medical groups weren't going to agree to the bill unless VBACs were excluded.
To get the bill to move forward, both sides agreed that VBACs would be prohibited for now. But the bill requires a committee to report on the safety of such deliveries and leaves open the possibility that the law could change.
Delegate Ariana Kelly (D-Montgomery County), who sponsored the bill in the house, was not surprised by the contention. She told the Baltimore Sun: "Medical licensing bills are brutal. They're turf wars." Once the last compromise was reached, however, the bill, HB-9, was passed unanimously by both the house and the senate.