We've Been Here Before: Congress Quietly Increases Funding for Abstinence-Only Programs
The bipartisan $200 billion Medicare "doc fix" and health program funding bill includes a two-year extension of the Title V Sec. 510 program, which funds the implementation of ineffective and stigmatizing abstinence-only-until-marriage programs.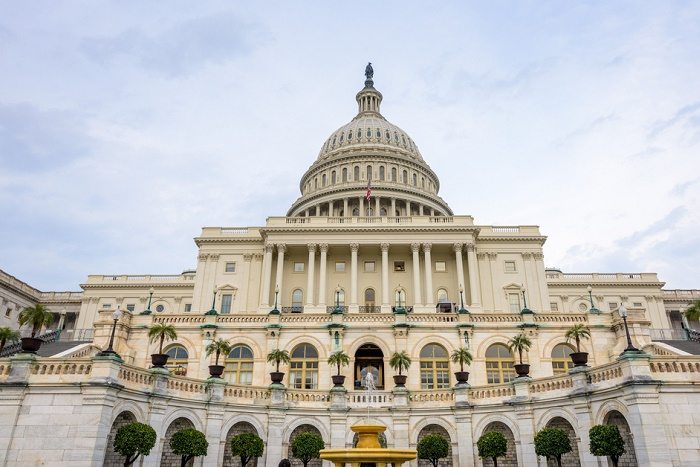 Last week, Congress overwhelmingly passed a bipartisan $200 billion Medicare "doc fix" and health program funding bill. The bill did not pass without its fair share of controversy. But one of its provisions seemed to have escaped public scrutiny: a two-year extension of the Title V Sec. 510 program that funds the implementation of ineffective and stigmatizing abstinence-only-until-marriage (AOUM) programs. The bill also increases funding toward the grants by $25 million annually. What is more, a new provision in the bill requires unused Title V AOUM funds to be made available to states implementing programs that adhere to strict, eight-point—and harmful—definitions of abstinence education; such funds previously would have been returned to the general treasury.
Encouragingly, the bill also included a two-year extension of the Personal Responsibility Education Program (PREP), which funds adolescent sexual health initiatives across the country that include information on a broad range of topics, such as abstinence, birth control, HIV, other STIs, healthy relationships, and life skills. The creation of PREP in 2010 represented a positive step in a new direction for the federal government, after years of funding failed abstinence education programs. However, the extension of PREP does not negate the damage done by continued investments—and now an expansion—of ineffective and damaging AOUM programs. In fact, given the existing funding and the fact that the Title V AOUM program requires states to match federal dollars spent this move could translate to more than $130 million per year in public money wasted on AOUM programs.
Decades of research demonstrate that AOUM programs fail to achieve their stated goal of promoting abstinence among young people. What is more, with no requirement for AOUM programs to provide information on condoms and contraception, these initiatives withhold life-saving information about sexuality-related topics—including HIV—thus failing to equip young people with the information and skills they need to ensure healthy decision making throughout their lives. By contrast, more comprehensive approaches to sex ed that include information about condoms and contraception in addition to abstinence have a proven track record of helping young people to delay having sex, and increasing use of condoms and contraception among those who do become sexually active.
Make no mistake: This legislation continues decades of efforts to divert limited federal resources into programs that have been proven to be ineffective and to denigrate, and ostracize youth who are already sexually active; who are engaged in same-sex relationships; and who are survivors of sexual abuse or assault. Last week's vote leaves those of us who have advocated for years for comprehensive sex education with a sense of déjà vu. Indeed, we have been making many of the same arguments about the unethical nature of AOUM programs for years.
Roe is gone. The chaos is just beginning.
Follow Rewire News Group on Twitter to stay on top of every breaking moment.
However, what sets today's debates apart from those of the '80s, '90s and '00s is something more subtle and sinister than the blatant imposition of moralizing, stigmatizing views on our young people. Recently, proponents of AOUM programs have quietly appropriated sexual health terms such as "medically accurate," "age-appropriate," "evidence-based," and "personal responsibility." They have repackaged language of old bills and talking points using more scientific terminology. This co-optation of language is particularly egregious and shocking, given the long history of empirical evidence that has proven AOUM programs to be ineffective, from the government's own meta-analysis in 2007 to the more recent findings of the Community Preventive Services Task Force and additional studies.
Since 1982, more than $1.7 billion in federal money has been spent on programs that are damaging to young people and fail to provide opportunities to learn vital information and skills that they need. In the past, a collective outcry from young people, parents, educators, and medical and public health professionals has been successful in reducing spending on AOUM programs. Now, in 2015, Congress has passed the first-ever increase in the 18-year-old Title V program. We've been here before, and we won't stand for the perpetuation of these damaging programs. Our young people deserve better.