Losing My Lege: The Unfriendly State
As state lawmakers prepare to take access to cancer screenings and services away from the poorest Texans, a few choice words keep coming to mind—words like "mean," "spiteful," and just plain "indecent."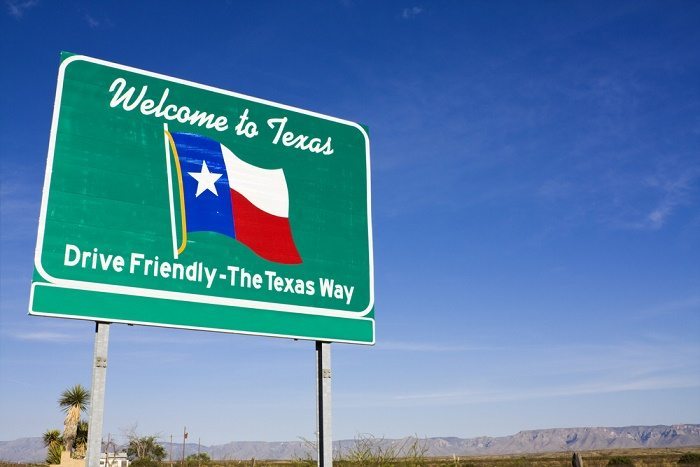 Losing My Lege is a weekly column about the goings-on in and around the Austin capitol building during the 84th Texas Legislature. 
I don't know what you call it when the most powerful lawyer in Texas makes it his personal mission to dissolve the marriage between a cancer patient and her co-parent.
I mean, other than just plain hateful. Mean. Spiteful. Small. Cruel. Cold. Hell, it's indecent.
Maybe I do know what to call it.
Sex. Abortion. Parenthood. Power.
The latest news, delivered straight to your inbox.
Those words—hateful, mean, spiteful, small, cruel, cold, indecent—have been running through my mind regularly since the Texas legislative session began in January. I was thinking about them when state Rep. Molly White banned Muslim Texans from her office unless they pledged a loyalty oath. I was thinking about them when state Rep. Matt Krause announced he intended to drag grieving families through court to force the gestation of a fetus inside a dead body.
And I thought about them when Texas Attorney General Ken Paxton said he'd try to void the hours-old marriage of Austinites Sarah Goodfriend and Suzanne Bryant by any means necessary. The lesbian couple, who have two teenage daughters, obtained a special court order allowing them to marry on Thursday, in part because Goodfriend has been diagnosed with ovarian cancer and may not survive to see the outcome of a pending challenge to Texas' same-sex marriage ban.
But it didn't stop there. Now, I'm reflecting on those words again, as state lawmakers prepare to take access to breast and cervical cancer screenings and services away from the poorest Texans. Their plan: to re-tier how funds are distributed to organizations that participate in the state's Breast and Cervical Cancer Services program, providing services like pap smears and mammograms, transportation to doctor's appointments and assistance getting funding for treatment. In doing so, they would funnel money away from providers that specialize in reproductive health care, instead giving it to federally qualified health centers and public providers of primary health care, like county health departments. These institutions are already overburdened—so overburdened that the state health department reached out to specialty reproductive health-care providers, years ago, to get them to enroll in the BCCS to lighten the load for FQHC's and similar entities. Now, lawmakers want to try and undo that work.
It's a tactic anti-choice lawmakers have tried before; in 2011, anti-abortion Texas lawmakers cut family planning funds by $70 million and re-tiered state-funded reproductive health reimbursements in the statewide family planning program in an effort to put Planned Parenthood—the state's most cost-effective and efficient specialty reproductive health care provider—out of business. They called Planned Parenthood an abortion provider "affiliate," even though the organization keeps its abortion services wholly financially separate from its other health-care services.
Lawmakers didn't succeed in putting Planned Parenthood out of business, but they did ensure that fewer low-income Texans received family planning care, at a higher cost per patient. Dozens of reproductive health-care clinics closed. Most of them weren't Planned Parenthood locations.
This session, lawmakers have renewed their strange vendetta against Planned Parenthood. And again, they're unlikely to succeed. It's an organization with the widespread public support and name recognition that makes it able to weather many a legislative storm. This is something that many smaller family planning clinics—clinics that also help diagnose and treat low-income Texans' breast and cervical cancers, which will close or drastically reduce services while lawmakers crow about their fight with Planned Parenthood—can't do.
So besides spiteful, mean, and cruel, I don't know how else to describe a building full of legislators who are willing to let Texans die of treatable diseases if it means they get to win the award for world's biggest enemy of Planned Parenthood.
Texas already has a serious cervical cancer problem. And Texans of color—particularly Latinas—are especially at risk and have higher fatality rates than white Texans.
At a senate finance committee hearing on the BCCS program re-tiering on Thursday—just the first of what will likely be many discussions about the next biennial budget over the coming months—Martha Zuniga of the non-profit South Texas Family Planning and Health Corporation called the budget proposal "devastating." Zuniga's clinics, because they specialize in the delivery of reproductive health care to low-income Texans, would qualify only as third-tier providers, and would lose funding to less efficient, more strained "tier one" providers.
"We can serve a patient and take her from screening, diagnosis, BCCS approval to receiving cancer treatment within a three-to-four week period," said Zuniga, "while she would still be waiting for her appointment at a tier one organization."
"Texas is too strong of a state, too proud of a state to do this to women," Zuniga continued.
I wish I could share her optimism. Texas isn't too strong, or too proud, to do this. Texas has done this before.
We call ourselves the "friendly" state, but I'm not seeing a whole lot of "friendly" down here at the capitol building. I just see a whole lotta mean.