Black Women Push 'In Our Own Voice' Reproductive Justice Agenda
The agenda is "a powerful platform for us to really organize ourselves, to speak on our own behalf, and to be at the table when decisions are being made about us," said La'Tasha Mayes, founder and executive director at New Voices Pittsburgh.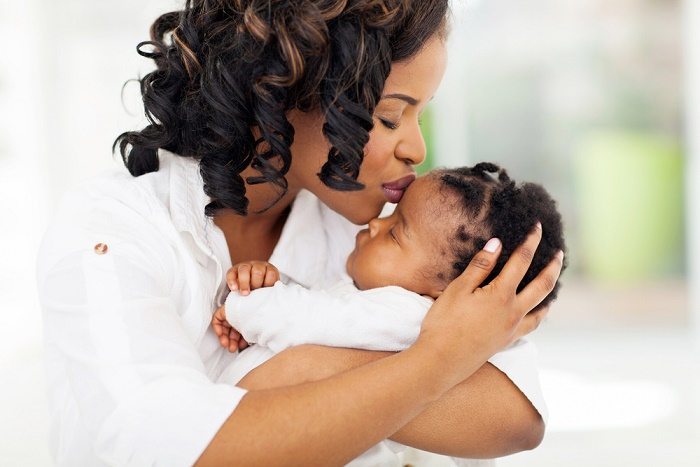 With a new policy initiative, advocates are pushing to make sure Black women's voices are heard in conversations about reproductive justice.
In Our Own Voice: National Black Women's Reproductive Justice Agenda, a partnership including five Black women's reproductive justice organizations, held a policy briefing on Thursday to kick off their national effort to build leadership voices and grassroots support for Black women on issues of reproductive rights, health, and justice.
One major focus for the initiative will be to start educating members of the Black Congressional Caucus, especially the new ones, about polling data showing strong support for reproductive justice issues in Black communities, Marcela Howell, strategic director of In Our Own Voice, told Rewire.
The agenda is "a powerful platform for us to really organize ourselves, to speak on our own behalf, and to be at the table when decisions are being made about us," said La'Tasha Mayes, founder and executive director at New Voices Pittsburgh.
Roe has collapsed and Texas is in chaos.
Stay up to date with The Fallout, a newsletter from our expert journalists.
Mayes noted that Black women in Pittsburgh have the life expectancy of women living in developing countries like Honduras or Jamaica. "We serve Black women and girls who are under siege every day, and it's a miracle that we survive and, in many ways, that we thrive."
New Voices Pittsburgh also made 30,000 contacts with Black women voters, a powerful voting bloc, in the last election cycle, Mayes said.
Reproductive justice, organizers noted, is the belief that all women have the right to have children, the right not to have children, and the right to parent the children they have in a safe and healthy environment. It goes beyond a privacy-based "pro-choice" narrative that often doesn't apply to women of color whose choices are limited by economic insecurity or lack of access to health services.
Black Women for Wellness Executive Director Janette Robinson Flint said that when the news of what happened in Ferguson, Missouri, broke, she was sitting in a room of Black women who between them had nine sons. "It really made us think," she said. "To have a child as a Black woman in the United States of America…is a very courageous act."
Also courageous, and necessary, is organizing for abortion rights in the South, said Heidi Williamson, board chair of SPARK Reproductive Justice Now.
"The South is seen as the heart of darkness. People think there's nothing that can be done," Williamson said. But while success there may not always translate to more progressive legislation, she said, the region can spark powerful movements that come from great struggle. SPARK is working to help LGBTQ youth develop their storytelling and media skills, and they canvas door-to-door to talk to voters about personal health care and abortion stories, changing minds one person at a time.
Dr. Willie Parker, a physician who provides abortions in Alabama, Georgia, and the last abortion clinic in Mississippi, spoke about the need for solidarity with Black women and says that he is his "sister's keeper."
The kind of advocacy that In Our Own Voice will do is just as important as the access to abortion services he provides women, Parker told Rewire. 
"Creating an explicit constituency of Black women raising their voice to try to shape the policies that govern their lives is the complementary piece to my making the decision to move home to the South and provide those services for those women," he said.
Rev. Dr. Alethea Smith-Withers of the Religious Coalition for Reproductive Choice spoke of being "prayerfully committed to reproductive justice."
That goes for healthy sexuality in general as well as abortion or contraception, Smith-Withers said. "We're committed to breaking the silence around sexuality and spirituality. They are not separate. They are all one."
A poll commissioned by the initiative shows overwhelming support in the Black community, across ideological and generational divides, for not just abortion rights but also comprehensive sex education and access to contraception.
Ninety-four percent of African Americans surveyed agreed that publicly funded health services should cover birth control for low-income people, and overwhelming majorities said that high school sex education should cover topics like birth control (93 percent), preventing sexual abuse (97 percent), and healthy romantic relationships (78 percent).
And about eight in ten said that abortion should remain legal and available in their communities, regardless of their personal feelings about it—a key difference from many "short-sighted" national polls that simply ask Americans whether they identify as "pro-life" or pro-choice, said Dazon Dixon Diallo, executive director of SisterLove, Inc.
Information like this helps combat "SSD—shame, stigma, and discrimination," Diallo said, by showing the world what Black communities actually think about these issues.