Ohio Governor Doesn't See Connection Between Obamacare and Medicaid Expansion
While Congressional Republicans continue to call for the repeal of the Affordable Care Act, a growing number of Republican state governors have begun to qualify that position. Ohio Gov. John Kasich on Monday added himself to that list, telling the Associated Press that repealing Medicaid expansion under the ACA is "not gonna happen."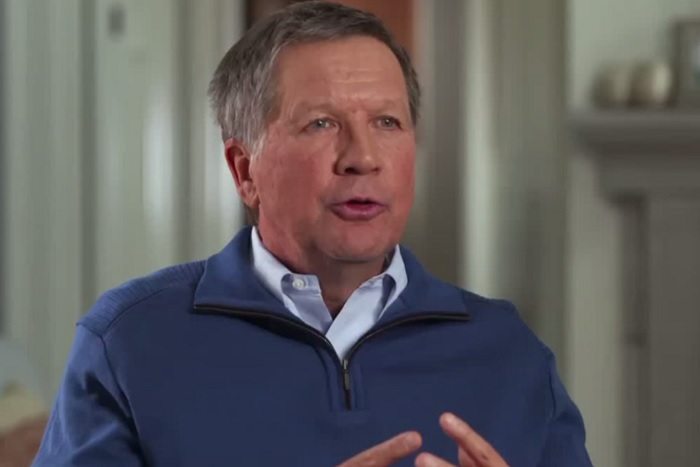 While Congressional Republicans continue to call for the repeal of the Affordable Care Act (ACA), a growing number of Republican state governors have begun to qualify that position. Ohio Gov. John Kasich on Monday added himself to that list, telling the Associated Press that repealing Medicaid expansion under the ACA is "not gonna happen."
The AP reported on Monday that Kasich said he was certain that the ACA would not be repealed. Opposition to the law "was really either political or ideological," he's quoted as saying. "I don't think that holds water against real flesh and blood and real improvements in people's lives."
This sort of statement has proven rare among conservative lawmakers at every level of government, as Republican governors have opposed parts of the ACA even when they decide to go forward with parts of the health-care reform law.
And from Kasich, who is considered a shoo-in for re-election to the governor's mansion and a likely 2016 presidential contender, the comments were viewed as noteworthy; CNN called them "stunning" and MSNBC reported that you "could almost hear Kasich's national ambitions evaporating as the AP article made the rounds."
Roe has collapsed and Texas is in chaos.
Stay up to date with The Fallout, a newsletter from our expert journalists.
Kasich walked back the comments in less than a day, saying Monday evening that the AP misquoted him.
The AP got it wrong. Ohio said NO to the Obamacare exchange for a reason. As always, my position is that we need to repeal and replace.

— John Kasich (@JohnKasich) October 20, 2014
He later clarified his position, telling Politico that "From Day One, and up until today and tomorrow, I do not support Obamacare. I never have, and I believe it should be repealed."
Kasich, whatever his position on the ACA, supports Medicaid expansion, a key provision of Obamacare. The Medicaid reforms passed as part of Obamacare are crucial to reaching a central goal of the law—to expand health coverage to millions of Americans—and likely wouldn't exist without it.
"I don't really see expanding Medicaid as really connected to Obamacare," he said.
Kasich's backtracking and political maneuvering on the ACA makes him the latest Republican heavyweight to cater to the anti-Obamacare conservative stance amidst growing recognition that the law is improving people's lives.
Sen. Mitch McConnell recently advocated "pulling out Obamacare root and branch," while also saying that the insurance exchange, a website people use to sign up for coverage, should continue.
Kasich has been a fervent advocate for Medicaid expansion, despite political backlash from anti-health care reform conservatives in Ohio. After a year-long battle with the legislature over the ACA, Kasich had to entirely bypass state lawmakers in order to make expansion happen.
The expansion of the state Medicaid program made more than 360,000 low-income Ohioans newly eligible for health insurance. As of May, about 184,600 residents had signed up for Medicaid thanks to the expansion.