The NYPD Finally Changes Condoms-as-Evidence Policy, But Leaves Giant Loophole
In the wake of public pressure and impending legislative action, the NYPD has finally changed its policy of allowing officers to seize condoms as evidence of prostitution. But the revised policy contains a loophole that advocates fear will continue to inhibit condom use.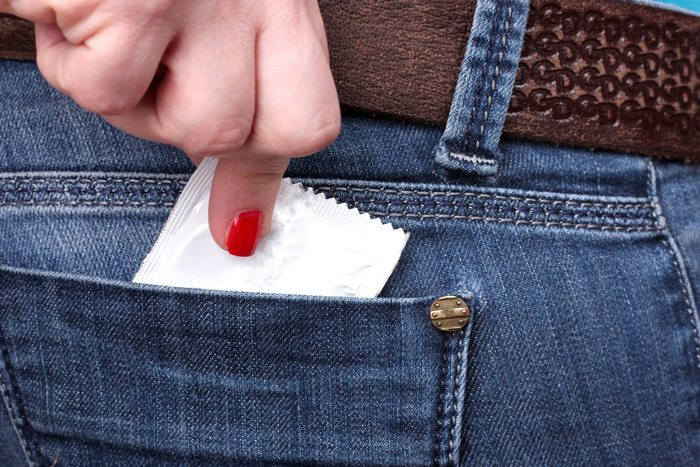 On Monday, the New York City Police Department (NYPD) announced that it would no longer seize condoms from suspected sex workers and use them as evidence of prostitution. However, the new policy still allows officers to seize condoms and use them as evidence in cases involving promoting prostitution or sex trafficking. Advocates, many of whom have been working for years to change this policy, say the move is a step in the right direction but that it doesn't go far enough.
As Rewire has been reporting over the last few years, the NYPD has had a long-standing policy under which police officers not only viewed possession of condoms (especially multiple condoms) as evidence of prostitution but were also allowed to take condoms from those suspected of selling sex. Advocates have argued that condoms are evidence only of an intent to be safe, and public health experts have noted that taking condoms away from those at high risk can only serve to increase their chances of experiencing unintended pregnancy and sexually transmitted infections, including HIV.
Many law enforcement officials backed away from the policy in the wake of public criticism. Last June, for example, former Brooklyn District Attorney Charles J. Hynes sent a letter to then Police Commissioner Ray Kelly explaining that his office would no longer use the possession of condoms as evidence of prostitution or "loitering for the purpose of prostitution." He asked that police in Brooklyn stop confiscating condoms. In addition, state lawmakers have been working to change the policy through legislative action. In fact, a bill attempting to do so has been introduced every year for the last 15 years, but the NYPD has always opposed such legislation, and the bill has failed to pass each year. The newest version of the bill was introduced by Rep. Barbara Clark (D-Queens Village) and Sen. Velmanette Montgomery (D-Brooklyn) and seems to have some momentum in Albany. In response, the NYPD said earlier this month that it would look at the proposed legislation and review its policy.
In announcing the revised policy, Police Commissioner William Bratton said, "The NYPD heard from community health advocates and took a serious look at making changes to our current policy as it relates to our broader public safety mission."
Roe has collapsed in Texas, and that's just the beginning.
Stay up to date with The Fallout, a newsletter from our expert journalists.
New York City Mayor Bill de Blasio commented on the policy change at an unrelated event on Monday, saying, "A policy that inhibits people from safe sex is a mistake and dangerous. And there are a number of ways you can go about putting together evidence [without condoms]."
Advocates, however, fear that the revised policy still inhibits people from practicing safe sex, because it still allows officers to confiscate condoms when someone is suspected of bigger offenses like promoting prostitution or sex trafficking. Andrea Ritchie, a coordinator at Streetwise and Safe, told the Associated Press, "This is a step in the right direction but it doesn't go far enough and creates a loophole big enough to drive a truck through. We will be monitoring the NYPD carefully to see how they implement this policy."
Corinne Carey of the New York Civil Liberties Union agreed that the new law was not what her organization had wanted. She told the AP, "This is really too limited for us to be happy about it. The message needs to be that condoms aren't criminal."