Missouri Lawmakers Introduce Bills to Increase Subsidies, Enshrine Protections for CPCs
Among the bills recently introduced are HB 1132 and SB 638, which would raise the cap on total tax credits for contributions to all CPCs in the state from $2 million to $2.5 million.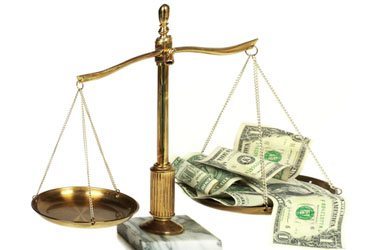 Lawmakers in Missouri have introduced legislation that would increase taxpayer subsidies and enshrine protections from state or local regulations for crisis pregnancy centers (CPCs).
State Rep. Kevin Engler (R-Farmington)—who has consistently supported anti-choice legislation, including bills that would place a ban on sex-selective abortions and restrictions on RU-486—has filed HB 1132, which would raise the cap on total tax credits for contributions to all CPCs in the state from $2 million to $2.5 million. An identical bill, SB 638, was filed by state Sen. Gary Romine (R-Farmington). Under current law, a Missouri resident may claim up to half of their contribution to a CPC—no more than $50,000—on their income tax form. According to the Missouri Department of Social Services,. 
Engler told the Park Hill Daily Journal that because the number of CPCs in Missouri continues to increase—there are now 56 registered CPCs in the state that qualify for the tax credit—the current cap on tax-deductible donations makes it difficult for the organizations to fundraise. "Unless the cap is increased, some donors will no longer be able to acquire tax credits, which will in turn hurt the fundraising efforts of Missouri's pregnancy resource centers," said Engler. "By providing more credits, we are ensuring these women can access the services they need."
Kim Nash, executive director of the Parkland Pregnancy Resource Center in Park Hills, told the Daily Journal that the increased tax credit would allow donors to give more, and would "definitely increases donations which, in turn, affects how many families and individuals we can help in the Parkland area." Parkland is an affiliated CPC of the Alliance for Life Missouri, an alliance of anti-choice "Christ-centered" ministries.
Roe is gone. The chaos is just beginning.
Follow Rewire News Group on Twitter to stay on top of every breaking moment.
Additional bills introduced by state Rep. Chuck Gatschenberger (R-Lake St. Louis) and state Sen. Wayne Wallingford (R-Cape Girardeau) would provide protections for CPCs from government regulation. HB 1103 and SB 658 would prevent counties or municipalities from adopting any ordinances or other policies that regulate CPCs. Gatschenberger, who is a member of Missouri Right to Life, sponsored identical legislation in both the 2013 and 2012 legislative sessions.
Crisis pregnancy centers have come under increased scrutiny over the last several years, as investigations have revealed that centers across the country have provided inaccurate information and neglected to follow proper medical protocols. This has led to states and cities across the country considering laws and ordinances that would regulate the clinics.
A study by NARAL Pro-Choice Missouri found that CPCs in the state rarely, if ever, employ medical professionals, and many use "coercive and shaming tactics," provide "biased counseling and blatantly false health information," and "aggressively push Christian beliefs."
Pamela Sumners, executive director of NARAL Pro-Choice Missouri, told Rewire that the report highlights the need for regulating CPCs. "It in no way infringes anyone's right to say that if they're holding themselves out as a medical or counseling facility, to simply say that they need to provide medically and scientifically accurate information," she said.
Paula Gianino, president and CEO of Planned Parenthood of the St. Louis Region and Southwest Missouri, told Rewire that CPCs are driven by a particular religious or political viewpoint and do not give full factual information about pregnancy. "In my view, taxpayer dollars should not be funding these organizations," said Gianino. "Women have no protections that their staff are trained, licensed, and they are under no type of regulatory or licensing requirement."