Hospital in Marlise Munoz Case Represented by Anti-Choice Lawyer, Family to Sue (UPDATED)
Marlise Munoz's family has plans to sue for the right to take her off life support, while legal counsel for the hospital includes a local Right to Life chapter's advisory board member.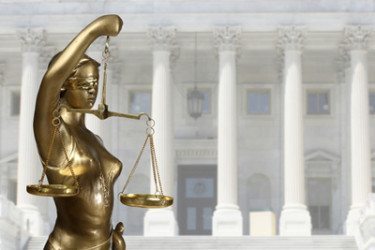 Read more of our coverage on Marlise Munoz's case here.

Update, January 10, 5:14 p.m. ET: Rewire has received the following statement from John Peter Smith Hospital:

"Neal Adams will not be involved [in the Munoz case]. The legal representative for the Tarrant County Hospital District, like every other arm of county government, is the Tarrant County District Attorney's Office."
The family of Marlise Munoz, the pregnant Texan who is being kept on life support against her and her family's wishes, has retained legal counsel to soon file suit on her behalf, reports the Fort Worth Star-Telegram. The paper also reports that one of the attorneys representing the hospital where Munoz is being kept on life support is an advisory board member of a local anti-choice organization.
Roe has collapsed and Texas is in chaos.
Stay up to date with The Fallout, a newsletter from our expert journalists.
Munoz's family says doctors at John Peter Smith (JPS) Hospital have declared Munoz brain-dead, and say that she has not breathed on her own, nor has her heart beat on its own, since she collapsed on November 26, when she was 14 weeks pregnant.
A hospital representative has contended that JPS doctors had no choice but to keep Munoz on life support for months in order to allow her pregnancy to come to viability, as they believe Texas law requires. Texas is one of 12 states that automatically invalidates any advance directives when a patient is pregnant, regardless of the viability of the pregnancy.
Some medical ethicists contacted by news outlets disagree with the hospital's contention, however, emphasizing that brain death is legal death, and that in fact doctors have an obligation not to continue to attempt to treat a dead person.
Nevertheless, JPS released a statement yesterday saying that it is "encouraged" by the Munoz family's decision to retain legal counsel, "because the courts are the appropriate venue to provide clarity, direction and resolution in this matter."
Earlier this month, Munoz's mother, Lynne Machado, told Rewire that strangers have wrongly tried to turn her daughter's situation into a "pro-life" versus pro-choice political issue, rather than allow it to remain a private decision that should be made by a grieving family. Some anti-choice commenters online have accused Erick Munoz, Marlise's husband, of being too anxious to take his wife off life support, while others assert that, despite her express wishes as told to her family, they believe she would prefer to be kept on life support to advance her pregnancy.
JPS' legal counsel, Neal Adams, has taken a clear stance against abortion rights. According to the Star-Telegram, Adams "led the drive to end abortions at JPS in 1988," and is also an advisory board member at the Northeast Tarrant County Right To Life Educational Association. According to the group's website, its focus is to "educate the public on the value of human life from the moment of conception in the hope that the life of the unborn child will be protected from conception to natural birth."
Munoz family attorney Heather King declined to give the paper details of their planned litigation, saying only that "it will be filed soon."