Crime and Obesity: Let's Get to the Heart of the Problems
Even a cursory look at correctional and obesity statistics in the United States reveals deep-seated disparities which knee-jerk reactions—in particular those that blatantly ignore color and class—cannot fix.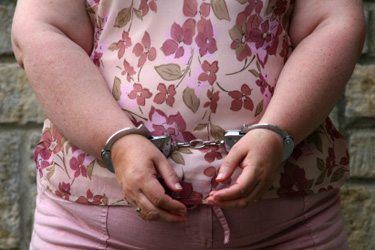 There is something deceptively simple about New York City mayor Michael Bloomberg's blanket initiatives. Whether it is giving the police unfettered discretion to stop and frisk anyone they think might look like a potential criminal because "it saves lives," or banning the sale of large-container sodas because, well, that saves lives too, the initiatives promise easy fixes to complex problems.
They are, however, based on a blindness to prejudice that is compelling precisely because it is wrong.
In short, Mayor Bloomberg's initiatives purport to be color- and class-blind. If the stop-and-frisk program affects mostly men of color, Bloomberg argues, this is purely coincidental. And if most of New York City's overweight population lives in the poorest boroughs, that is also just by chance. Maybe, this line of argument implies, it is just that men of color and the resource-poor make appallingly bad decisions about their lives and health.
Incidentally, I am not arguing that our definitions of what should be subject to punitive measures and what constitutes a "normal" weight are perfect or even always good. The point I am making is about policy effectiveness. And in that sense, even a cursory look at correctional and obesity statistics in the United States reveals deep-seated disparities which knee-jerk reactions — in particular those that blatantly ignore color and class —cannot fix.
Sex. Abortion. Parenthood. Power.
The latest news, delivered straight to your inbox.
For example, 87 percent of those stopped and frisked in New York City in 2011 were either black or Latino and mostly male, even though drug possession and use — the ostensible reason for most stops — is equally prevalent among whites. And on health, compare the pricing of a Happy Meal and a pound of organic locally grown apples and you might have an idea of why the poor constitute the majority of the nation's obese, and why many of them, at the same time, are malnourished.
Here's a hint: It's not because we don't know better.
Obesity, like being caught in the criminal justice system, is a condition disproportionately suffered by the poor and the relatively powerless. And it is self-perpetuating. Extra padding, much like a criminal record, is easier to acquire than to shed.
To articulate these truths is not to say that overweight individuals and those in conflict with the law are immoral, stupid, or devoid of agency and responsibility. It is not even to say that the decisions that led to the obesity and punishable behavior necessarily all are bad.
It is simply to acknowledge that all of us make decisions within our specific constraints, and that policy initiatives that seek to influence these decisions must look for ways to eliminate the constraints.
In the current case, our approach to crime and weight is better understood as wilfully ignored discrimination. The Supreme Court has pretty much systematically sidestepped and ignored racial profiling in the criminal justice system, resulting in continued discriminatory outcomes. And though discrimination against overweight individuals is prevalent in the workforce — in particular when it comes to obese women — only the state of Michigan and six cities ban this type of discrimination directly. This creates a vicious cycle of discrimination which perpetuates existing class and color disparities — a reality that policy initiatives to end both crime and obesity will have to contend with to be effective.
So why do politicians push for color- and class-blind initiatives? A key reason is that solutions to discrimination are more complex (and thus harder to sell to the public) than those which punish individual choice.
Take public school lunch. Many children depend on public schools almost entirely for their culinary development. In New York City, for example, 62 percent of all children qualify for free school lunch, and many who don't qualify still eat both breakfast and lunch at school. As a result, if food at school is overly fatty, salty, or sweet, this is what our children's palates become accustomed to. The federal government has issued new guidelines to address this issue, but cooking healthier food in school cafeterias requires time, and time requires better benefits and higher salaries for cafeteria workers. Meanwhile, schools blame parents for not contributing, and increased money for school lunches is not high on the political agenda.
My point is: It should be.
Instead of spending money on policing serving sizes for sodas at the gas station, New York City Hall would do well to help instil healthy eating habits in children in the first place. And focusing on effective anti-obesity measures will probably save more lives than any amount of stopping and frisking. After all, heart disease has been the leading cause of death in New York City for at least the past decade.
Either way, there is no excuse for the discrimination that is inherent in current approaches to both crime and weight.