Self-Managed Abortion Usually Isn't Illegal—but Many Were Criminalized Anyway
If/When/How found that a majority of the cases from 2000 to 2020 were in Texas.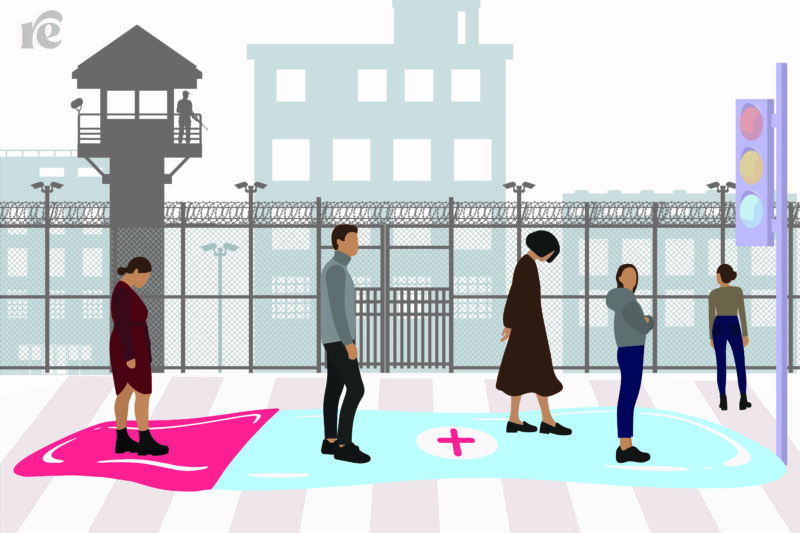 A new report from If/When/How, a network of lawyers and law students advocating for reproductive justice, illustrates the prevalence of people being criminalized for self-managing their abortions or helping others with their own. Austen Risolvato/Rewire News Group illustration
This piece first appeared in our weekly newsletter, The Fallout. Sign up for it here.
Self-managed abortion isn't a crime in most states, but a new report released this week by If/When/How details the very real threat of prosecution for ending a pregnancy or helping someone to do so.
The report explores criminal cases in 26 states, with a majority in Texas followed by Ohio, Arkansas, South Carolina, and Virginia from 2000 to 2020. During this time, at least 61 people were either criminally investigated or arrested for allegedly ending their own pregnancies or helping someone else end theirs. A majority of the cases involved medication abortion, which underscores the anti-choice movement's laser focus on trying to eradicate it any way it can.
Also underscored in the report is the role health-care workers and mandatory reporting laws play in the pregnancy-to-prison pipeline. Mandatory reporting laws are the triggers that turn a health-care setting into one of law enforcement. These laws unfairly deputize health-care workers into quasi-law enforcement agents. Mandatory reporting laws often put patients' interests directly at odds with their providers'. And the results? Often disastrous, especially for Black and brown patients.
"Once law enforcement became involved in an adult case, 87 percent led to an arrest; of these, 42 cases proceeded through the criminal court process," the report stated. In one particularly egregious case, a woman was facing multiple charges for allegedly helping her daughter obtain a medication abortion, and the judge increased her bail from $14,000 to $185,000 because he was so upset that a "child's life was terminated." In a medication abortion.
To learn more about the effects of abortion criminalization, read this piece about misconceptions around punishing people who self-manage their abortion by one of the researchers of the If/When/How report, Laura Huss—who's also a former Rewire News Group colleague.