Lawsuit Challenges Ohio's 'Sanctuary City for the Unborn' Status
Advocates are challenging a city ordinance banning abortions in Lebanon, Ohio—and they're not relying on Roe.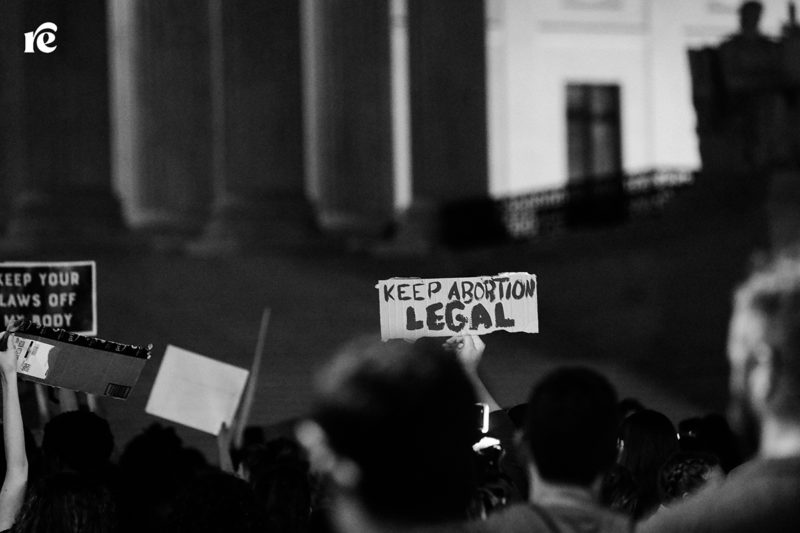 Legal and abortion rights groups are challenging a city ordinance in Lebanon, Ohio that bans abortions. Austen Risolvato/Rewire News Group
The first major legal challenge to an abortion ban following last week's Dobbs draft opinion leak—which indicated the Supreme Court was ready to overturn Roe v. Wade—is here, and it's from a Midwestern state: Ohio.
Last Wednesday, the ACLU of Ohio, Democracy Forward, Ohio chapter of the National Association of Social Workers, and Women Have Options Ohio filed a federal complaint against the city of Lebanon for an unconstitutional total abortion ban within city limits.
The challenge is on First and Fourteenth Amendment grounds (the latter of which we break down here), as well as calling BS on the bill's nonsensical legal basis.
Why does that matter? Because this is also the first lawsuit filed since Justice Samuel Alito's leaked draft challenging an abortion restriction that doesn't rely on Roe v. Wade at all. Instead, it argues that the ordinance violates due process and free speech rights.
You want Roe? Have it. But we're taking our bodies back.
Oh, Ohio. Lebanon isn't the only city that has adopted a "sanctuary city for the unborn" ordinance, and the state has a history of anti-abortion "firsts," despite being a major center for abortion access in the region.
Meanwhile, the Ohio Redistricting Commission is on the verge of being held in contempt of court after failing to draw new legislative maps to replace those that the Ohio Supreme Court deemed unconstitutional, as reported by Spectrum News 1 Ohio's Josh Rultenberg.
The anti-choice movement is working hard to dismantle voting rights to keep pro-choice voters from electing officials who represent their views. So while abortion may be on the ballot in Ohio in November, there's no guarantee voters will have a say in what the state does about it.
This post was adapted from a Twitter thread.