The Country Is at a Crossroads: A Chat With Actress Tawny Newsome
Tawny Newsome joins Caftan Chat With Imani Gandy to talk Breonna Taylor, Black Lives Matter, Supreme Court Justice Ruth Bader Ginsburg, and much more.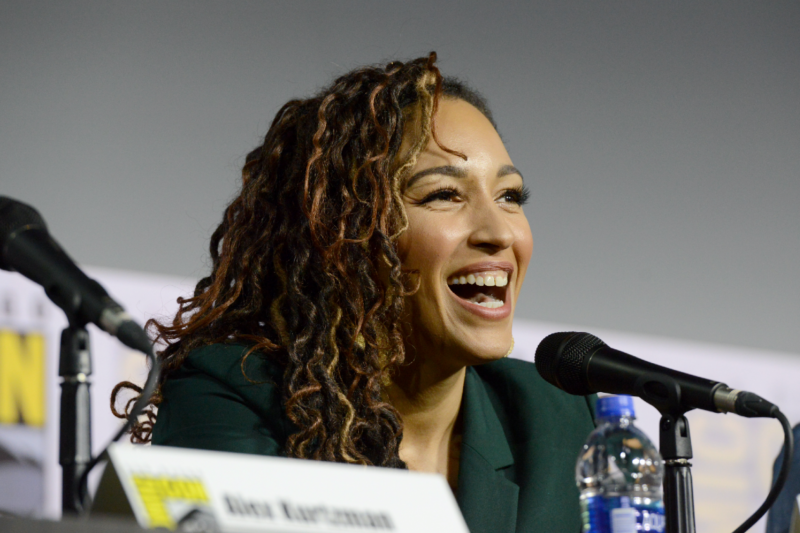 Tawny Newsome joins Caftan Chat With Imani Gandy, which premiered on YouTube. Albert L. Ortega/Getty Images
Actress, comedian, and musician Tawny Newsome has been preparing for something. For what, exactly, she's not so sure—when she moved from Chicago to California about six years ago, a global pandemic and raging wildfires weren't what she had in mind. But still, she's been preparing for something.
Newsome calls herself and her husband "the most pacifist doomsday preppers." In their rural mountain community in Southern California, they have their own water—5,000 gallons of it—and solar generators provide power. In fact, Newsome estimates that her home won't have power for another three weeks, but her husband is "out there living on the land," while she's in Atlanta working.
Welcome to Caftan Chat, where Imani Gandy, Rewire News Group's senior editor for law and policy, has a lively and introspective conversation with a guest about anything and everything while wearing a caftan.
Newsome goes deeper into what it's like in California right now ("I come from generations of Californians, I am a child of this state; yes, wildfires have always been a thing, but never like this, never to this extent that we've seen in the last few years. It's truly devastating."), not getting to properly mourn Ruth Bader Ginsburg's death, Black Lives Matter, where she was when the Breonna Taylor verdict came down, why people—particularly women—are posing as Black ("Comedians like me love to dunk on a story like this… but it also feeds the other side, weirdly."), and more.
Watch the conversation below.