Everything You've Wanted to Know About Blue Balls—but Were Too Afraid to Ask
Blue balls certainly sound painful. Sex educator Cassandra Corrado sets the record straight.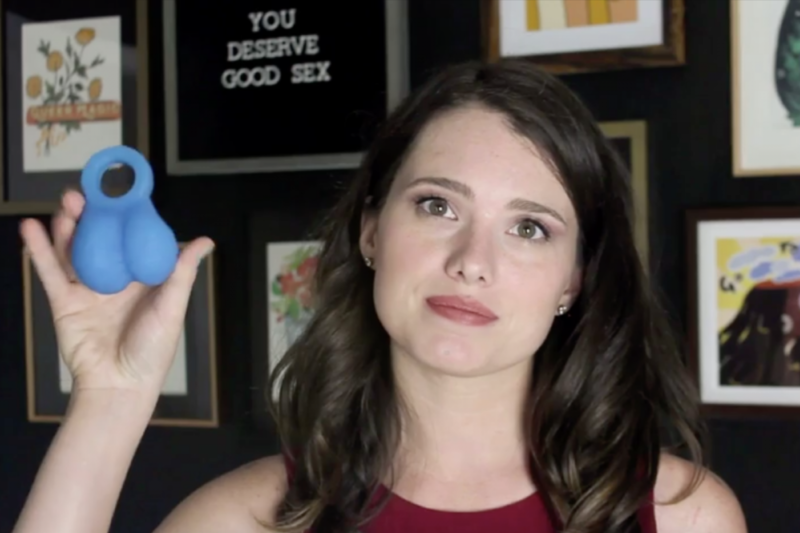 Cassandra Corrado hosts You Deserve Good Sex on YouTube, with new episodes dropping Fridays. YouTube
For more videos, subscribe to our YouTube channel.
Few aspects of day-to-day life have been unaffected by the coronavirus pandemic—sex included.
Some of us might be craving sex more frequently, and others maybe haven't felt horny since quarantine began. After all, feeling good enough to get down can be hard if you're worried about COVID-19 transmission, reproductive health-care access, or just the general state of the world.
So if you're getting hot and heavy with someone (or with just yourself) and the sudden thought of another four years of Trump sends your genitals and sex hormones into their own kind of lockdown, it's totally OK to hit the brakes.
And if you happen to be with a partner who tries to pull the "but my blue balls!" guilt trip, and you decide to kick them out of bed immediately—know that's totally fine.
Because you deserve good sex. Yes, you. So we teamed up with sex educator Cassandra Corrado to help you unlearn the harmful stuff that gets between you and the sex you want—you deserve—to have.