5 People Share Why Their Abortion Was Beautiful
In response to a recent Rewire News Group piece titled, "Abortion Isn't Beautiful," five people describe how their experience with abortion was beautiful.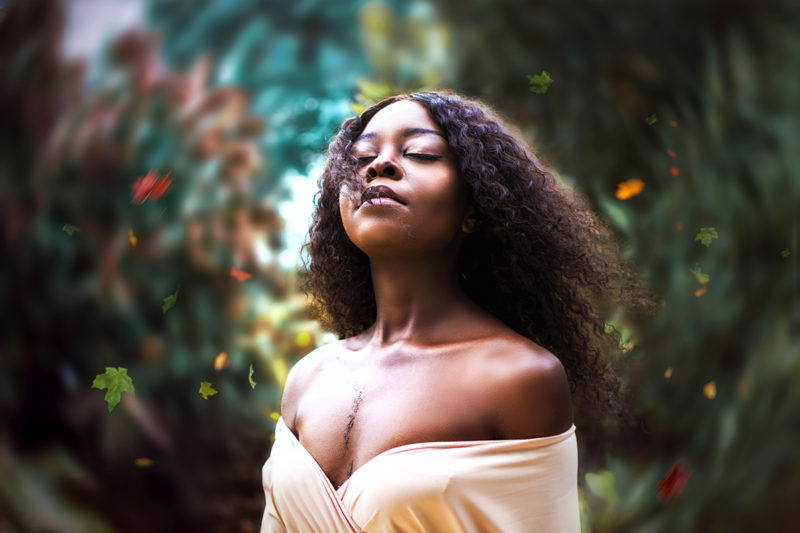 "My abortions brought me joy and relief and sanity when I needed it most. They allowed me to be myself and direct what happens within my own body and life. " Diana Simumpande / Unsplash
Editor's Note: Rewire News Group reprinted a literary essay, "Abortion Isn't Beautiful," from the anthology Choice Words: Writers on Abortion this week. Some readers responded to the piece arguing that the framing was stigmatizing and hurtful. We hear you and want to recognize your valid points of view, while standing firm in our decision to publish the author's personal feelings, artistic interpretations, and ruminations on abortion as a subject—one that is complicated and different for everybody. In response to that essay, we are publishing a freelance submission acknowledging how for some people the experience is, indeed, beautiful. For those who want to engage on the subject, email pitches to [email protected].
Is it possible to have a beautiful experience with abortion?
For some, beautiful probably isn't the first word that comes to mind when thinking about the process of getting an abortion, especially in states hostile to it. In fact, navigating the plethora of anti-choice restrictions across the United States can seem anything but beautiful; it can feel terribly overwhelming and invasive, particularly for low-income people, people of color, the LGBTQ+ community, immigrants, and young people under 18 who have to go through the process of a judicial bypass.
It wasn't beautiful that I had to undergo a mandatory ultrasound, a 24-hour waiting period, or listen to biased state-mandated information in favor of alternatives to abortion. Nor was it beautiful that, like so many others, I struggled to pay for my abortion and secure child care. It was repulsive when a protester stepped in front of my car to prevent me from driving into the clinic parking lot. And my procedural abortion without sedation (because I couldn't afford it) was really uncomfortable; not at all what I would consider a beautiful part of my experience.
But what is beautiful is that from the moment I walked into the clinic, I was shown kindness and understanding during a time that was scary and stigmatizing. And while it isn't beautiful that patients I talk to now, as an abortion provider, are forced to experience the same harassment and medically unnecessary restrictions I went through in order to have an abortion, I think it's beautiful when patients have a support network that trusts and respects them to make this decision. Or when patients grow closer to their partner, friend, parent, sibling, or other person in their life because of their support.
I also think it's beautiful how abortion providers can help us work through our fears and concerns, ones we sometimes struggle with as a result of societal stigma and states forcing providers to list embellished risks of infertility, breast cancer, or death. And it's just as beautiful when patients tell us they feel more comfortable after talking with us, how their experience was better than they expected, or when they offer a hug before they leave.
In response to a recent Rewire News Group piece titled, "Abortion Isn't Beautiful," I talked to five people who want to explain how their experience with abortion was beautiful too.
Caitlin Lejarzar-Gaffin, 31, West Virginia
If I made a list of things in my life that were beautiful—things that were truly and utterly full of gorgeous light and warmth and love—it would include my bisabuela's home-cooking, the West Virginia valleys and mountains I call home, and both of my abortions.

My first abortion was a medical abortion. I was nervous about the process, but the clinic staff were kind and supportive and let me take my time. I took some pills at the clinic, and brought more pills home. I cuddled up with blankets and a cat on the couch, and watched music documentaries while waiting for the second round of pills to work. They did! I passed a small amount of blood and tissue into the toilet. I felt so relieved. It was beautiful.

My second abortion was a procedural abortion. I remember drifting off to sleep in the feet-holders, and then waking up once it was over. I didn't feel any of it. The clinic staff gave me soda to drink and let me rest for a bit. I remember walking out of the clinic and into the sunshine, feeling elated and relieved once more. I felt overwhelmingly free. It was beautiful.

My abortions brought me joy and relief and sanity when I needed it most. They allowed me to be myself and direct what happens within my own body and life. I think back on my abortions and related experiences with deep fondness and appreciation. My abortions were beautiful. Abortion is beautiful.
Jordyn Close, 23, Ohio
I had an abortion when I was 18 years old in Columbus, Ohio. I found out I was pregnant when I was about 11 weeks into the pregnancy, and I knew immediately that abortion was the right decision for me. Knowing that I had the autonomy and support to make that decision for my future was pivotal for me and my experience. The clinic staff and my doctor were incredibly warm and kind, making the decision that I already knew was correct for me an incredibly empowering and beautiful experience.

What's also beautiful is that I became an advocate, working to organize young folks with URGE: Unite for Reproductive and Gender Equity, and an abortion storyteller with We Testify to bust stigma, because there is no shame in having an abortion, and no one can tell you how to feel about your own. The mainstream narrative for decades has been that abortion is detrimental, tragic, and sad. While that may be true for some, it's not true for all.

Until very recently, there was no room for abortion stories that were positive. But experiencing pain doesn't make anything more or less valid. We should not have to go through pain in order to be taken seriously. Our experiences and stories are already very serious. To exclude us in this narrative is harmful to the movement as a whole. My friend and field director for NARAL Pro-Choice Ohio, Kelley Freeman, said it wonderfully: "A whole spectrum of experiences unique as the people who have that experience … is beautiful."
Holly Bland, 25, Wisconsin
I had an abortion in 2014 when I was 19 years old. I had just graduated high school and was working two minimum-wage jobs trying to pay for my second semester of college out of pocket. I remember standing in my bathroom with my back against the door and dramatically sliding down until I plopped on the floor. Instantly, the test read positive. I immediately burst into tears and frantically took to the internet. I needed an abortion, and I needed it now.

My decision to have an abortion wasn't a difficult one. It was a necessary one, and it was a beautiful one. For the first time in my life I was able to make a decision for myself, my life, and my future—one that has allowed me to graduate college and put me on a path to recovery from a decade of disordered eating.

At least 1 in 4 people have had an abortion, and there is no right way to feel about having an abortion. That doesn't mean abortions can't be beautiful, because mine was. It's why I share my story publicly as a storyteller with We Testify, a program dedicated to the leadership and representation of people who have abortions. I want others to know that there's a wide range of experiences that people have, and even in circumstances that are difficult, abortion can still be beautiful.
Michelle, 38, Texas
After five years of infertility at the age of 38, finally, I was pregnant. At last, my husband and I could complete our family. We immediately shared the news: We were expecting! But, little did I know 20 short weeks later—in October of 2018—all of that excitement would shatter because I would be getting an abortion.

I went to my first appointment, excited to get a glimpse of the life inside me. Because of my age, the doctor suggested I take a non-invasive prenatal test for genetic abnormalities. It sounded pretty routine, and it was just a simple blood test, so why not? After a long wait and a testing delay, the doctor called me to say my results were abnormal: Trisomy 13. My gut sank to the ground. How could this possibly be happening?

I went to a maternal fetal medicine specialist, and it was confirmed by ultrasound, as well as by an amniocentesis. The son I had envisioned completing my family was diagnosed with full Trisomy 13, and he was incompatible with life. I was learning new medical terminology, asking questions, and receiving answers, each one more terrifying than the one before—answers about what "life" outside my womb would entail, if he were to make it that far, that is. The harsh reality began to set in. Most babies with this chromosomal disorder do not make it past their first week of life. My doctor brought up to me my "choices." And as a woman, I have always been fiercely pro-choice, I just never thought that decision would be one I would have to make.

After searching our hearts and soul, and crying a river of tears, my husband and I decided the most compassionate and loving thing we could do as parents would be to end the pregnancy.  Even though I had an abortion, it was an act of love, and my son was still welcomed into the world with loving arms, and he only knew the love, warmth, and security of his mother.

Clearly, the circumstances surrounding my decision were less than pretty, but I have found something beautiful from the ashes. I have become a more compassionate and patient wife, mother, and friend. It empowered me to speak out and advocate for reproductive rights and tell my son's story. Instead of asking, "Why me?" I have found strength in saying, "Why not me?"
Michelle Love-Davis, 38, Ohio
I had an abortion when I was 19 years old in Columbus, Ohio. I had been worried that I was pregnant for some time, which was confirmed after I broke down and bought a pregnancy test from a 24-hour CVS late one night. I was busy working and going to school full-time while parenting my daughter, who was born my senior year in high school. I knew that I did not have the capacity for, nor did I want, another child. My decision to have an abortion was one I made easily and without hesitation.

I now work for Ohio's statewide abortion fund, Women Have Options. The barriers I experienced in accessing abortion were not moral or emotional—they were financial. As someone who had to beg and borrow to cover my own abortion costs, I feel incredibly grateful and humbled to get to accompany and empower others who are facing similar barriers in their own abortion experiences. Having the privilege of getting others access to practical support, because everyone deserves dignity and care in their reproductive choices, is beautiful.