In Iowa, Religious Student Groups Get a License to Discriminate Against LGBTQ People
The case is part of a well-coordinated effort to help conservative Christian groups ignore anti-discrimination laws.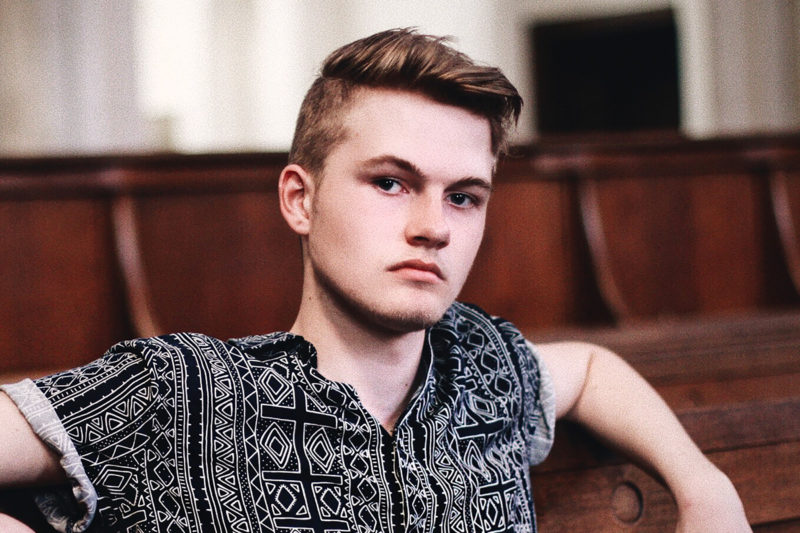 This case doesn't stand in a vacuum. It's part of a well-coordinated effort by the Becket Fund and other conservative religious groups to help conservative Christian groups ignore anti-discrimination laws, particularly in the public education setting. Mikail Duran / Unsplash
A federal district court in Iowa ruled last week in favor of a religious student group that openly rejects LGBTQ individuals—a victory in the ongoing conservative battle to give religious organizations license to discriminate in the name of faith.
The case stems from a conservative Christian student group at the University of Iowa that sought to exclude a student who believed he was gay and was struggling with the Bible's teachings on same-sex relationships. The group behind the lawsuit is the Becket Fund, which also sought to restrict access to birth control, is helming a lawsuit to keep Christian symbols in public parks, and represents adoption agencies that discriminate against LGBTQ people.
The court's opinion says that the religious student group, Business Leaders in Christ (BLinC), was founded to help "seekers of Christ … keep Christ first in the fast-paced business world." A member of the group, Marcus Miller, approached the leadership and indicated he was interested in serving on BLinC's executive board. The group screens its executive officers "to ensure they agree with and can represent the group's religious beliefs." After hearing Miller struggled with being gay, the group leadership told him he could only be on the board if he were willing to forgo same-sex relationships. Miller said he was not willing to, and BLinC rejected him for the executive leadership position.
Miller filed a complaint with the University of Iowa, alleging that BLinC rejected him for a leadership position because he was gay. BLinC's position was that he was rejected because his religious views were not aligned with the group's. The university investigated the complaint and agreed with Miller. BLinC appealed and was told it could remain a Registered Student Organization (RSO) at the university only if it adhered to the school's human rights code, which prohibits discrimination based on sexual orientation and gender identity.
Groups can restrict who can join, based on areas of interests. For example, as the Becket Fund attorneys pointed out, a pro-choice group can restrict its membership to people who are pro-choice. That comparison is not appropriate, though, because that restriction isn't one prohibited by the university's human rights code. Additionally, being pro-choice isn't a protected class, meaning a group of people singled out for special protection under the law.
After the school's decision, BLinC made some changes to its mission statement, but still kept language regarding "God's intention" and "God's original plan," excluding same-sex relationships and transgender individuals from its leadership. The school said such changes were inadequate and deregistered them from RSO status. Notably, that deregistration excluded the group from benefits like using public money—student activity fees—to fund its discriminatory activities. The school did not, however, keep BLinC from existing as an unofficial group on campus.
BLinC filed a lawsuit alleging its First Amendment rights of freedom of speech, freedom of association, freedom of assembly, and the free exercise of religion were all being violated. It also alleged that the university's actions violated the First Amendment's clause on religion and also the Equal Protection Clause.
The court's decision here, ruling in favor of BLinC, turned in part on the fact that the University of Iowa does allow some groups to limit their membership. The court cited the existence of such groups as the Chinese Students and Scholars Association. Although the school pointed out that those groups exist "to create safe spaces for minorities which have historically been the victims of discrimination," the court here determined that was a meaningless distinction and that the school was applying its human rights code unevenly.
The court sought to make its ruling sound less controversial than it is, saying that "some observers will portray this case as a fundamental conflict between nondiscrimination laws and religious liberty" but that doing so "overinflates the issues before the Court." It's tempting to agree and say that this case merely reflects what happens when a school isn't very good at following its own rules.
But this case doesn't stand in a vacuum. It's part of a well-coordinated effort by the Becket Fund and other conservative religious groups to help conservative Christian groups ignore anti-discrimination laws, particularly in the public education setting. Indeed, immediately after the ruling, a BLinC member gave an interview saying, "This victory reinforces the commonsense idea that universities can't target religious groups for being religious."
The Becket Fund was also behind another recent case related to using public dollars to pay for discriminatory religious organizations at a school. In Espinoza v. Montana Department of Revenue, the Montana Supreme Court reviewed Montana's Tax Credit Program, which provided tax credits if someone donated to a Student Scholarship Organization (SSO). In turn, SSOs funded scholarships for students who attended private schools but excluded religious private schools. A group of parents sued, alleging the policy violated the First Amendment's religious clause. The Montana Supreme Court disagreed, saying that Montana's Constitution prohibits any aid to sectarian schools.
In January, the U.S. Department of Justice (DOJ) filed an amicus brief in Espinoza arguing that the denial of scholarships to students attending religious institutions violated the Free Exercise Clause. The DOJ's stance is in keeping with the religious imposition memo issued by then-Attorney General Jeff Sessions. At a DOJ summit on religious liberty, Sessions tipped his hand, showing that the only religious rights the DOJ is currently interested in protecting are the rights of conservative Christians.
The Espinoza case was decided in December 2018, and the plaintiffs have 90 days to appeal to the United States Supreme Court. Conservative groups like the Federalist Society have already said that a loss at the Montana Supreme Court would likely lead to a petition for certiorari to ask the U.S. Supreme Court to hear the case. Additionally, given the federal government's involvement, a petition seems inevitable.
Conservative groups aren't just eager to exclude LGBTQ people from university groups, adoption agencies, and more. They're also eager to get tax dollars to support their discrimination. With a United States Supreme Court that has already ruled that it will allow private entities to refuse to serve LGBTQ individuals, it's easy to see how conservative Christian students, their parents, and groups might find a friendly ear for their bigoted message.