A Diabetic Migrant Was Taken Into ICE Custody—Then They Trashed Her Medication
"There's a lot for folks to combat in detention and what we see with Brenda is that her case illustrates how these horrible conditions undermine every asylum seeker's chance at a fair process."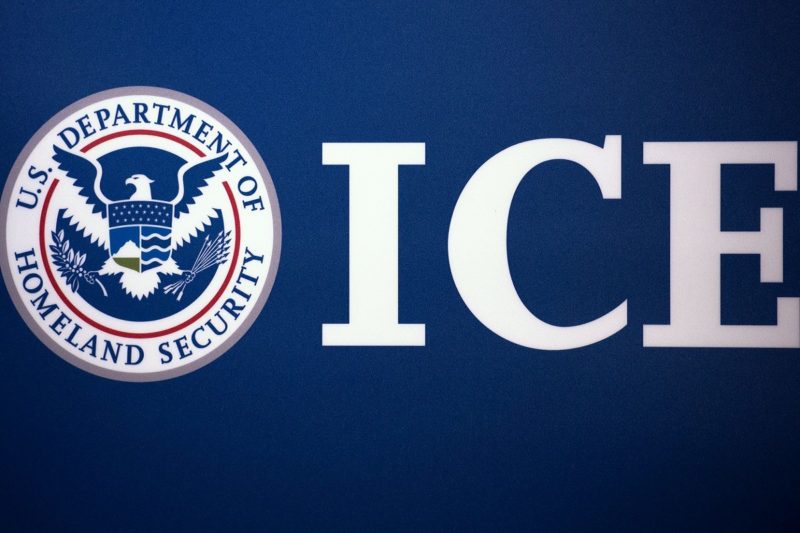 Guardado's glucose levels spiked to 452—the normal range is between 90 and 100—according to a statement from Grassroots Leadership, a Texas-based immigrant rights organization. Paul J. Richards/AFP/Getty Images
Brenda Menjivar Guardado, a 21-year-old from El Salvador, has decided to self-deport from the United States because of the "extremely negligent treatment" she has received for her Type 1 diabetes while detained in Texas.
While migrating to the United States, Guardado properly managed her condition until she was detained in early June at the T. Don Hutto Residential Center in Taylor, Texas, after presenting herself at the border as an asylum seeker. Once in Immigration and Customs Enforcement (ICE) custody at Hutto, a privately run detention center with a history of alleged mistreatment, her medication was thrown away.
She received a different medication in detention, which advocates say was not effective. Guardado's glucose levels spiked to 452—the normal range is between 90 and 100—according to a statement from Grassroots Leadership, a Texas-based immigrant rights organization. "When she demanded appropriate medication, like she had received previously, Hutto officials told her to drink more water and stated she should go back to El Salvador if she wanted better medical care," Grassroots Leadership reported.
Robert Painter, director of pro bono programs and communications at American Gateways, a legal advocacy network for immigrants, said Guardado was able to access a doctor while in detention, but it was not helpful.
"She reported to the doctor that she had a specific insulin regimen for her condition, which ICE threw away. Brenda didn't have a firm grip on what type of medicine she was being given or how it was supposed to work," Painter said. "There wasn't much communication when she would ask questions about her. Her sense was that her complaints about her conditions weren't being taken seriously and there wasn't proper communication about her treatment."
American Gateways was made aware of Guardado's health concerns when Guardado approached Whitney Drake, a staff attorney with the organization, which provides weekly legal education and workshops at three area detention centers, including Hutto. Women in these facilities are encouraged to discuss with attorneys any possible human rights abuses. Guardado shared with Drake that she was experiencing what could only be described as "life-threatening symptoms" related to her improper care, including rapid weight loss, blurred vision, and difficulty breathing. When Guardado was 13, she entered a diabetic coma, and according to advocates, she was fearful her in-custody symptoms indicated she would enter another.
American Gateways filed a request to have Guardado immediately released on grounds of medical emergency. The request was denied. She then withdrew her Credible Fear application, the first step in the asylum process, so she could be deported more quickly. Advocates said Guardado fears for her life in El Salvador, but has chosen to self-deport because it's the only way she is certain to access the medical care she requires.
Guardado is now being detained at the Laredo Detention Center, where she awaits her deportation.
"It's not really uncommon to see women detained at Hutto or other facilities so upset and unsettled by the conditions they're enduring in detention that they choose they no longer want to pursue their valid asylum claims or their strong cases," Painter said. "That being said, this is the first time I've encountered someone choosing to self-deport because of improper medical care and concerns for the implications it will have on their health."
What is happening to Guardado is illustrative of a much larger problem in immigrant detention centers run by ICE and private prison companies like CoreCivic, formerly Corrections Corporation of America, which operates Hutto.
While in ICE custody in New Jersey, Rolando Meza Espinoza died as a result of alleged inadequate medical treatment for three conditions, including diabetes. The Honduran immigrant was initially arrested by ICE agents after being mistaken for another undocumented worker.
A report released earlier this year by Human Rights Watch and Community Initiatives for Visiting Immigrants in Confinement (CIVIC) found that more than one-third of in-custody ICE deaths resulted from substandard health care. As Rewire reported, when people die in detention centers, it is often because of systemic failures in the form of unreasonable delays in care and unqualified medical staff. Medical experts in the report identified numerous incidents of substandard care, including failure to follow up on symptoms that required attention; medical personnel apparently practicing beyond the scope of their licenses and expertise; severely inadequate mental health care; the misuse of solitary confinement for people with mental health conditions; and sluggish emergency responses.
President Trump is moving to further reduce already lax standards for detention centers, including instituting increased cuts to medical and mental health care in these facilities. The vast majority of these facilities are run by private prison corporations who reap profit from cost-cutting measures like denying people access to specialists and offering substandard care.
"There's a lot for folks to combat in detention and what we see with Brenda is that her case illustrates how these horrible conditions undermine every asylum seeker's chance at a fair process," Painter said. "She has such serious concerns about her health that she is being forced to decide to leave the country. Concerns about your health shouldn't ever have to influence whether a person receives a full and fair adjudicative process around their case."