Nurx Expansion Defies Federal Attempts to Curb Contraception Access
The app has become an increasingly vital tool for providing basic health care to vulnerable communities, in particular people in rural areas.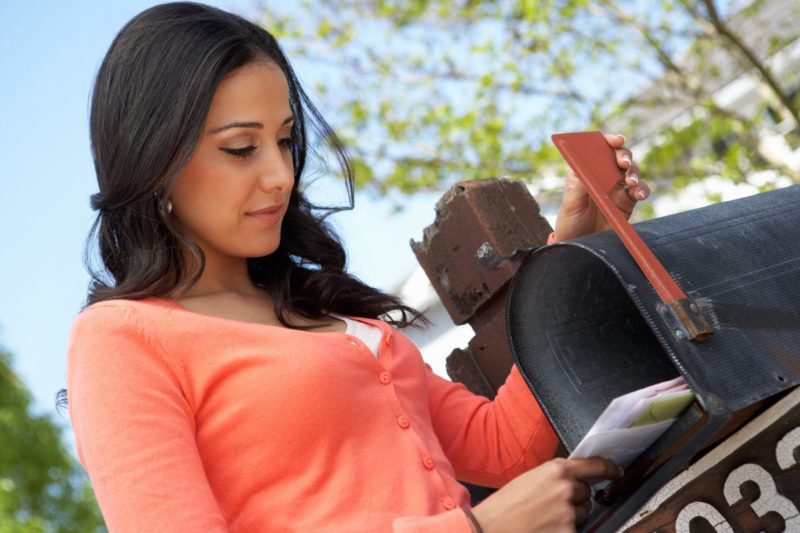 For patients with mobility issues, who live in areas without providers, or who face other challenges that can create costly or time-consuming barriers, web- and app-based care is a life-changer. Shutterstock
When they launched Nurx two years ago, co-founders Hans Gangeskar and Dr. A. Edvard Engesaeth told Rewire that they saw their app as a tool for fighting back against attempts to make contraception difficult to access. A lot has changed since their beta rollout in California; as they've expanded—into 13 states—there are new threats to birth control access. This new political climate doesn't intimidate them, however; they see their app as more important than ever.
As Capitol Hill reporter Christine Grimaldi explained at Rewire, President Donald Trump's administration may roll back access to contraception by gutting the birth control benefit in the Affordable Care Act (ACA). "The statutory text of the ACA, or Obamacare, only requires coverage of essential health benefits and women's preventive services. The specific types of women's preventive services, including contraception without co-pay, live in regulations under a subagency of HHS and therefore remain exposed to regulatory action from an avowedly anti-choice administration," wrote Grimaldi.
Should the administration regulate the birth control benefit out of existence (or, alternatively, should Congress repeal the ACA altogether), patients could lose access to their preferred birth control method even if they pay for insurance with a prescription plan. Enter Nurx, which offers over 50 brands, including Plan B One-Step and ella, without patients having to plead with a pharmacist or even leave the house. (In the case of contraception that must be inserted by a medical professional, such as intrauterine devices and implants, individuals would need to visit a health-care clinic.)
Nurx offers affordable, HIPAA-compliant consultations with doctors regardless of whether patients have insurance; birth control starts at $15 a month with free delivery. Their stated mission is "putting you in control of your own health." The co-founders and staff recognize that "[t]he cost of a doctor's visit can be an insurmountable barrier to getting birth control for many women." 
For patients with mobility issues, who live in areas without providers, or who face other challenges that can create costly or time-consuming barriers, web- and app-based care is a life-changer.
"We knew there would be demand for our birth control app and service given the hoops women often have to jump through just to get their birth control," Gangeskar told Rewire in June. "In some states, the demand has been higher than anticipated; Michigan and Illinois are two examples of this. But, if you think about it, it makes sense. They both may have a large city, but much of both states have vast rural areas—and these rural areas are where women often have access problems."
Rural access challenges factor heavily into advocacy efforts that have led to a handful of states enacting legislation allowing pharmacists to prescribe and dispense contraception. This month, New Mexico became the fourth state (after California, Oregon, and Colorado) to remove the barrier of a doctor's appointment.
"Allowing trained pharmacists to prescribe and fill contraception is a huge win for our rural communities, which are most profoundly impacted by our state's health care and provider shortages," Denicia Cadena, policy director at Young Women United, said in a statement. "This policy change will significantly impact the lives of real people currently navigating barriers to the care they need, including transportation and cost. As someone raised in rural New Mexico, I am proud to have worked alongside our partners making needed health care more accessible to families like mine."
Doctors like Lauren Thaxton, a fellow in the department of OB-GYN at the University of New Mexico, see the new law as a positive step for their patients.
"As an OB-GYN practicing in New Mexico, I am so excited to be a part of this multidisciplinary effort towards improving the health of New Mexicans," Thaxton said in a statement. "A robust body of research has proven pharmacist provision of contraception is patient-centered, safe and effective. This service will enhance collaboration and build a stronger infrastructure of providers to meet our patients' needs in reproductive health."
As states use proactive legislation to fight back against the possible repeal of equal access to contraception—28 states currently have some type of "contraceptive equity" law—Nurx has become an increasingly vital tool for providing basic health care to vulnerable communities. Continued expansion plans are already in the works.
"We hope to be in 20 more states in the next few months," said Engesaeth. "In March of last year, we also added our PrEP service. Pre-exposure prophylaxis, better known as 'PrEP', is an HIV-prevention method in which people who do not have HIV take a daily pill (Truvada) to reduce their chances of infection."
PreP requires follow-up appointments every three months, creating a significant barrier to access for a number of vulnerable groups. As reported by Rewire in October, sex workers and transgender people in particular face significant discrimination in medical settings and therefore often go without this preventive medication. Being able to engage remotely with medications sent by mail lowers the barrier and could save lives.
Nurx's most recent expansion earlier this month, to Texas, was a priority because of the state's size—with large rural areas and a substantial population—Gangeskar and Engesaeth told Rewire.
"Our biggest week [of new customers] has been when we launched in Texas. This wasn't surprising for us, given how access to women's health care is restricted in that state," explained Gangeskar.
Although Nurx has expanded relatively quickly, its growth has not been without its challenges. Engesaeth explained that they make adjustments before launching in each state in order to comply with laws concerning telemedicine and doctor licensing.
"Often times, the biggest obstacle is just waiting for our doctors' licensing to be approved in each state," he said. "Sometimes it is quick, and other times it can take months."
While they're mindful of expanding to states with especially high hurdles for patients seeking contraception, the Nurx team certainly isn't singling out red states. With Title X funding in general and Planned Parenthood funding in particular targeted by the administration and its congressional allies, blue states are facing a significant loss of access as well. In fact, blue states would likely be hit hardest by across-the-board cuts to Planned Parenthood.
Even states with legislatures and governors with pro-choice histories aren't necessarily in a position to replace federal funding, either in part or entirely. So, any service that can make accessing a basic need like contraception easier is poised to be a significant part of the push back. Nurx will likely be available in half of U.S. states this year, able to fill some important gap in care for thousands.