Major League Baseball Has More Work to Do When It Comes to Domestic Violence Charges
Major League Baseball's response to charges of domestic violence against Jose Reyes is really just a step in the right direction. The league, its fans, and the media outlets covering it have work to do before there is additional cause to celebrate.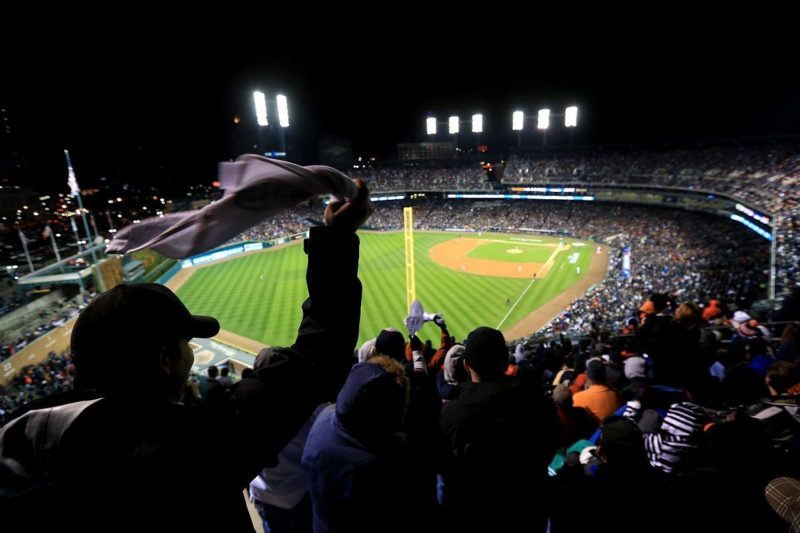 Wholly shifting the narrative is vital in Reyes' case and in the cases of other players disciplined under the MLB's new policy. It is up to the public to connect the dots between all of the players and teams to understand the wide scale and scope of MLB's domestic violence problem. The Mets' quick re-signing of Reyes as a "second chance" to the player is a reminder of many teams' true priorities. Doug Pensinger/Getty Images
Two weeks ago, the Colorado Rockies Major League Baseball (MLB) team made headlines for designating their shortstop, Jose Reyes, for assignment. The designation for assignment (DFA) means he was removed from their roster, most likely so the Rockies could trade him or release him to the minors.
The decision came after an announcement from MLB in May concluding that Reyes had violated its new Joint Domestic Violence, Sexual Assault, and Child Abuse policy. Reyes was put on leave in February while the league investigated charges that he had allegedly assaulted his wife in a Hawaii hotel the previous October. Though the charges were ultimately dropped, MLB still concluded that he had violated its policy—which allows discipline no matter a case's legal status—based on the available police reports. Ultimately, Reyes was suspended for 52 games.
Many sports fans and media outlets are celebrating the Rockies' decision to designate Reyes for assignment, framing it squarely as a moral response to his domestic violence suspension. As a result of the suspension, Reyes ultimately lost a total of $7.02 million for missing 30 percent of the season and is required to donate $100,000 to "charity focused on domestic violence." Still, the team will owe Reyes $41 million despite the DFA—and that, spectators say, makes the Rockies' actions worthy of praise. The Denver Post's Mark Kiszla, for example, wrote that the Rockies' franchise owner, Dick Monfort, deserves a "standing ovation" for taking a "$40M stance against domestic violence" that was "not just financial." According to Kiszla, "the franchise did right by battered women by showing zero tolerance for physical abuse."
Yet instead of a purely moral response that deserves "a standing ovation," the Reyes case is really more of a step in the right direction. If, as Bob Nightengale at USA Today suggested, MLB is setting a precedent by suspending Jose Reyes, the league and the media covering it have work to do before there is additional cause to celebrate.
The league could have acted faster and given Reyes a longer, more consequential suspension to show its seriousness in responding to his violation of the policy. In fact, the New York Mets' recent signing of Reyes, which the team explained as giving him a "second chance," underscores just how much tolerance for reports of domestic violence truly exists in professional baseball as a whole.
The public excitement about the connection between Reyes' domestic violence record and his sportsmanship is warranted, albeit overstated. As MLB Commissioner Rob Manfred put it, the league has taken "a firm national and international stance" on domestic violence. Reyes was only the second player to receive a suspension under the new policy, which was approved by the league in August 2015 as a result of the ongoing national conversation about intimate partner abuse in professional sports. His case was the first to be negotiated with the MLB Player's Association; his was the harshest punishment a player had received at the time.
Even so, while the Rockies' consideration of Reyes' charges of domestic abuse in their decision should be appreciated, the DFA should be understood for what it really appears to be overall: based on the team's response, it was a business decision, not an action on behalf of domestic violence survivors.
"Would we be sitting here talking about this if the domestic violence thing hadn't happened in Hawaii? We wouldn't. So it's obviously part of the overall decision," said Colorado general manager Jeff Bridich told the New York Times. After all, an incident causing a player to miss a third of the season is enough to make any team pause for consideration.But, as the Times pointed out, there are other reasons that the Rockies were ready to move on, including "never really wanting him in the first place," the great performance of his replacement during the suspension, and the fact that the franchise had already sunk the costs of bringing Reyes onboard. By the terms of their contract, designating him for assignment was no more expensive than keeping him.
Furthermore, the handling of the Reyes case within the league and the franchise has been mostly professional, but there is still a lingering tone of undue apology toward Reyes—suggesting, again, that the treatment he has received may not be the unilateral condemnation of domestic violence that others have implied.
It begins with Reyes himself, who first apologized "to the Rockies organization, my teammates, all the fans, and most of all my family," before retweeting Mike Cameron, a former MLB player who said that Reyes just had a "bad moment in life" and deserved forgiveness for committing physical violence against his wife.
Commissioner Manfred walked a thin line in a news conference in November just after the Hawaii incident, stating his interest in maintaining Reyes' privacy despite the charges against him. "There's a balance there," he said. "On the one hand, I think our fans want to know that the case has been dealt with appropriately. On the other hand, whoever the player is, the fact that he's a major league player doesn't mean he has absolutely no right to privacy and or that everything in the context of a relationship or a marriage has to be public."
While domestic violence can happen "behind closed doors," that does not mean it is an issue of one's personal privacy. As Bethany P. Withers has argued for the New York Times, there may not be public witnesses to abuse occurring between partners, but we should not ignore professional athletes who are charged with committing acts of domestic violence. Manfred's comments, as well as Cameron's, minimize Reyes' Hawaii incident into "a lovers' quarrel," rather than a report of an abusive act of behavior that most likely exposes an ongoing pattern.
Rockies Franchise owner Dick Monfort's comments were better, though not ideal. In April he told the Associated Press, "I'd like to know exactly what happened. It's easy for us all to speculate on what happened. But really, until you really know, it's hard. You're dealing with a guy's life, too." Monfort, while expressing understandable concern for this player, sounds apologetic to Reyes, rather than the woman he was charged with abusing.
Sympathizing with Reyes in this matter, while he may be sorry for reportedly committing actions that had visible consequences, centers the experience of an abuser in a culture that silences, blames, shames, and erases survivors of domestic violence and perpetuates abusive behavior.
Much of the media, meanwhile, has taken action either to diminish Reyes' alleged crimes or dismiss them completely. The Post's Kiszla, for example, was plain encouraging of Reyes, for whom he "hoped nothing but the best, if his wife had forgiven him." His uninformed commentary shows utter lack of understanding of domestic violence and what Katherine Reyes might be experiencing in deciding to "not cooperate with the prosecutors" on the case. Fox News was similarly insensitive. At the very least, the media can provide a short explanation as to what domestic violence is and why victims may be reluctant to work with police and the criminal justice system in the first place. The "inaction, hostility, and bias" they might face, as the American Civil Liberties Union put it, is real. And their personal fear of consequences are legitimate.
Nightengale of USA Today had a particularly awful response, explicitly sympathizing with Reyes, saying "that one ugly night in Hawaii cost Reyes his pride and his job." Except that domestic violence, a cycle of power and control, is hardly ever just "one ugly night."
Furthermore, incidents of reported domestic violence need to be named as such. In the coverage of Reyes' charges in Hawaii, the media failed to do so. Though ESPN reported Reyes had been arrested on abuse charges, it still said Reyes had "an argument with his wife [that] turned physical." The Chicago Tribune labeled it as "an altercation." The Tribune was also inaccurate in reporting that Reyes 'choked' his wife, when the it was actually strangulation. Technically, choking by definition is when the airway is blocked internally. Strangulation, however, is the act of blocking the passage of air through the external use of force. While the difference is subtle—in fact, the police report itself logged the action as "choking"—the ramifications are large. Describing the act as an expression of dominance signals to the public that acts of violence have perpetrators. It also gives detailed meaning to "domestic violence," an all-encompassing phrase whose intricacies are not widely understood.
While it may seem petty to be picking over semantics, accurate framing is the difference between two partners having a disagreement and one partner committing threatening acts of violence against another in a cyclical power dynamic. It's the difference between public acceptance of horrific behavior and public recognition of unhealthy, unacceptable relationship dynamics.
The focus on costs to Reyes and the Rockies should also be reframed. If we really want to talk big money, we should consider the exorbitant shared cost of domestic violence on all of our systems, both public and private. Domestic violence is "a serious, preventable public health problem." The epidemic is estimated to cost $8.3 billion annually to the economy due to its effect on survivors' physical and emotional health, as well as their workplace productivity. Because domestic violence is so widely underreported, this estimate is even a conservative one. It also does not encompass the cost to child survivors and the trauma inherited by future generations. Understanding the ridiculously high costs of domestic violence centers the long-lasting effects of an epidemic on survivors and our society as a whole, rather than the cost to a singular MLB player or team.
Wholly shifting the narrative is vital in Reyes' case and in the cases of other players disciplined under MLB's new policy. It is up to the public to connect the dots between all of the players and teams to understand the wide scale and scope of MLB's domestic violence problem. The Mets' quick re-signing of Reyes as a "second chance" to the player is a reminder of many teams' true priorities.
Though the new MLB policy appears to be comprehensive and informed by experts, the league, the teams, and the media haven't quite perfected their responses. With regard to MLB's process and ultimate decision, critics are saying the league should act faster and make longer, more consequential suspensions in the future. If Commissioner Manfred is really going to give weight to charges of domestic violence, a quicker, more punitive response to charges like Reyes' is a good way to start. There is also significant work to be done in the public relations and media responses to domestic violence in the League overall.
Five years ago, there was very little talk about domestic violence in professional sports, let alone in Major League Baseball. Almost ten years ago, it was a big joke. Until 2016, MLB had never suspended a player for domestic violence. It's becoming clearer and clearer to the public that domestic violence pervades every arena, from professional sports to entertainment. There has been an explosion of coverage on the topic in relation to the National Football League, college campuses, Hollywood, theater, and the music industry. Domestic violence in Major League Baseball, in professional sports, and in our culture is a much larger problem than one suspension can solve. It's up to us to see that domestic violence is not just the concern of a singular player, team, sport, or profession. We all have a domestic violence problem. Together we can solve it.