Tribal Leaders Call for Expanded Jurisdiction Over Non-Native Domestic Violence Offenders
Advocates and tribal leaders briefed Congress Tuesday, saying that the Violence Against Women Act should be expanded upon to grant greater protections to tribal citizens at risk of assaults by non-Natives, and that Nations should receive adequate resources to implement the law.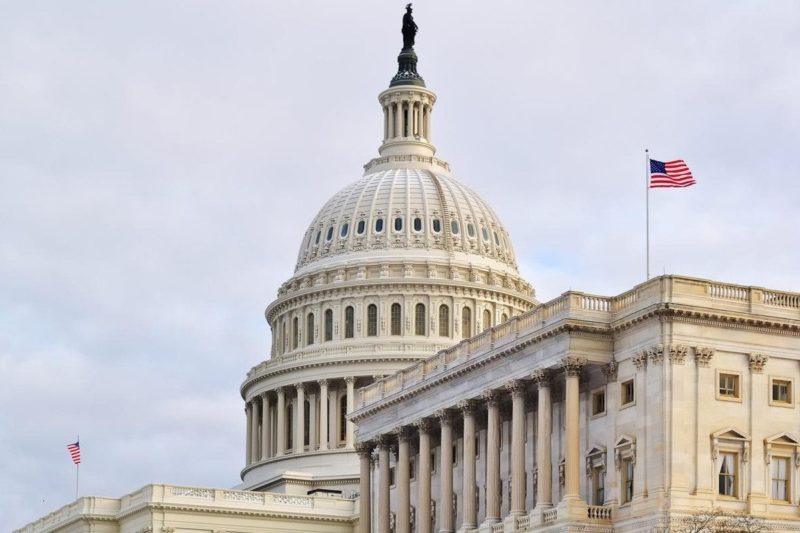 Advocates and tribal leaders briefed Congress Tuesday, saying that the Violence Against Women Act should be expanded upon to grant greater protections to tribal citizens at risk of assaults by non-members, and that Nations should receive adequate resources to implement the law. Shutterstock
Tribal leaders and advocates gathered in Washington, D.C., Tuesday to brief Congress on implementation of a provision in the 2013 Violence Against Women Act, which affirmed tribes' ability to exercise special domestic violence criminal jurisdiction over non-Natives who commit domestic assault, or engage in dating violence, on tribal lands.
Recognizing that the Department of Justice's 2014 decision to grant special domestic violence criminal jurisdiction under VAWA was a "historic" step toward upholding tribal sovereignty, advocates and tribal leaders say that the law should be expanded upon to grant greater protections to tribal citizens at risk of assaults by non-Natives, and that Nations should receive adequate resources to implement the law.
The special provisions were introduced in 2014 when the justice department announced that the existing jurisdictional scheme, which prior to VAWA 2013 had effectively banned tribal governments from prosecuting non-Natives on tribal lands, was failing to "adequately protect the public—particularly native women—with too many crimes going unprosecuted and unpunished amidst escalating violence in Indian Country."
Native women experience a disproportionately high rate of domestic violence, with some sources suggesting they face assault rates that are 50 percent higher than other demographics. By various estimates, between 23 and 39 percent of Native women identify as victims or survivors of domestic violence and intimate partner abuse. The vast majority of domestic and sexual abuse cases involve a non-Native perpetrator, according to the National Congress of American Indians.
Prior to the implementation of special criminal jurisdiction under VAWA 2013, "there were few, if any, legal avenues through which Native women could seek criminal charges against non-Indians who committed intimate partner violence on tribal lands," said Jessica Mason Pieklo, vice president of law and the courts at Rewire.
While the special provisions have enhanced tribes' ability to prosecute violent offenders on Native lands, many say that they don't go far enough.
"For one thing, there are many hurdles to simply implementing the statute," Jacqueline Agtuca, a policy consultant to the National Indigenous Women's Resource Center (NIWRC), told Rewire. "What many people don't understand is that each sovereign Indian Nation has its own Constitution, its own criminal and civil codes, its own body of law—so meeting the criteria under the statute typically requires changes to tribal law to exercise special jurisdiction as just the first step."
Among the criteria that the Department of Justice requires tribal governments to meet are protections for non-Native defendants under the Indian Civil Rights Act of 1968, and additional protections under the 2010 Tribal Law and Order Act, including "[f]ree, appointed, licensed attorneys for indigent defendants" and "[l]aw-trained tribal judges who are licensed to practice law."
"For another thing," Agtuca said, "the law itself is so narrowly tailored that tribal police and prosecutors can only respond to the charge of a non-Indian perpetrator for domestic violence—they cannot, for instance, charge a non-Indian with child abuse, abuse of elders or senior citizens, or destruction of property. They are also unable to charge a perpetrator or abuser who is violent towards responding officers. Domestic violence cases are very complicated and often involve more than just an abuser and his victim—they can involve the parents of the victims, neighbors, cousins, pets—anyone who happens to be in the home at the time of the assault. So while the [granting of special domestic violence criminal jurisdiction] is historic, we feel it ran short of offering comprehensive protections to Native women."
The eight tribes exercising special jurisdictions over non-Natives under VAWA 2013—out of an estimated 562 federally recognized Indian Nations in the United States—have so far made 44 arrests, resulting in 18 guilty pleas. Five cases have been referred to federal prosecutors, 12 were dismissed, six are pending, and one resulted in an acquittal by a jury.
Three of the implementing tribes—the Pascua Yaqui Tribe of Arizona, the Tulalip Tribes of Washington, and the Umatilla Tribes of Oregon—have more concrete data on the efficacy of the legal provisions, on account of receiving advance clearance for implementation under a justice department pilot project that began in 2014.
The Pascua Yaqui Tribe, for instance, has made 21 special domestic violence criminal jurisdiction arrests involving 16 different offenders, as of September 2015, resulting in seven convictions, six guilty pleas, four referrals to federal prosecutors, and ten dismissals. The tribe says that since it began exercising special jurisdiction, cases involving non-Natives have accounted for 25 percent of its domestic violence caseload.
Prosecuting non-Natives is an expensive exercise. Alfred Urbina, the attorney general of the Pascua Yaqui Tribe, told Rewire in a phone interview that his tribe's domestic violence caseload has increased by 12 percent since implementation began, resulting in a 10 to 20 percent spike in operational costs for the tribal court system.
"We've had to hire prosecutors, two public defenders, and additional court staff," Urbina said. "We also have additional costs associated with expert witnesses and evidentiary analysis. And because these are multi-jurisdictional cases they are also more complex than average cases: they take longer, they generate more paper, they require more court time."
He said that exercising special jurisdiction in domestic violence cases also incurs "indirect" costs.
"Relationships generally involve children, either of the mother or the perpetrator. For instance three of the cases we've seen have been pretty violent, and we've had to remove the children from their homes and place them in foster care. The cost involved with administering those cases and the placement of children in foster homes was something … the law didn't account for."
These additional expenses represent a significant financial burden for tribal governments.
"Tribal budgets are like federal budgets," Agtuca said in a phone interview with Rewire. "Everything is line-itemed. Nobody, least of all tribal governments, has money sitting unallocated, waiting to be spent. But tribes recognize this problem as a life or death issue, and so they are pouring their limited resources into addressing the situation."
She said that Congress initially authorized $5 million to assist implementing tribes. "This was very little, but at the time everyone was grateful for it," she said. However, to date Congress has released $2.5 million of the promised funds.
"Today we are asking for, minimally, full appropriation of those funds, and hopefully in the next VAWA reiteration we will be able to increase the allocation that was initially authorized," Agtuca explained.
"There is much work to be done to successfully implement this law," Melvin Sheldon Jr., chairman of the Tulalip Tribes, said in a press release issued before the congressional hearing. "We have stretched our tribal resources and have engaged in advocacy for better access to national criminal databases and for children to be included under the umbrella of [special domestic violence criminal jurisdiction]. Every life is important and every victim's voice should be heard."