Oregon Senate Approves Highest State Minimum Wage in the Country
The bill passed 16 to 12 following a marathon six-hour floor debate, with one Democrat joining Republican lawmakers in opposition.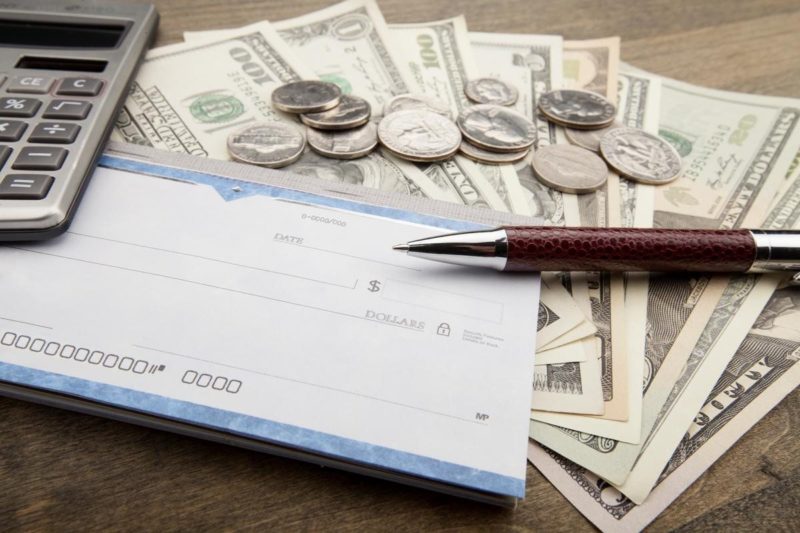 The bill passed 16-12 following a marathon six-hour floor debate, with one Democrat joining Republican lawmakers in opposition. Shutterstock
The Oregon state senate on Thursday passed a watershed bill to make the state's minimum wage the highest in the nation.
Senate Bill 1532, passed in the Democratic-led senate, would phase in a geographical, tiered system of minimum wage rates beginning July 1. The Portland metropolitan area would see minimum pay rise to $14.75 by 2022, with urban counties going to $13.50, and rural counties to $12.50.
The bill passed 16 to 12 following a marathon six-hour floor debate, with Sen. Betsy Johnson (D-Scappoose) joining Republican lawmakers in opposition, as the Oregonian reported.
"This measure strikes an important balance," Sen. Laurie Monnes Anderson (D-Gresham) said in a statement emailed after the vote. "It provides a much-needed raise for hard-working Oregonians struggling to get by and the gradual six-year phase-in gives businesses more certainty about the future."
An Oregonian working full-time for today's state minimum of $9.25 an hour earns $19,240 a year, leaving them unable to afford basic necessities, such as shelter, food, and transportation, advocates say.
About 6 percent of jobs in the state pay the current state minimum, according to the Oregon Employment Department. A legislative analysis indicates that a $13.50 hourly wage hike could cost about $1.1 million over two years, while a $15 per hour increase could cost an estimated $4.8 million over two years.
Supporters and critics disagree about the wage hike's effect.
The advocacy group Our Oregon says research indicates that higher wages cut small business costs by reducing employee turnover and absenteeism, and boosting worker performance.
Oregon business groups opposed to wage hikes cite research suggesting the wage increase would eliminate 62,700 jobs, primarily in the state's hospitality and agriculture industries.
The state Legislative Revenue Office (LRO) in 2014 estimated that lifting the minimum wage to $13.10 would cut the monthly income of a single parent of two by $30. This would happen because a higher wage would make some workers ineligible for federal assistance programs and state tax credits. The same report from the LRO noted that raising the minimum wage more, to $14.10 and beyond, would counteract that loss and result in greater monthly incomes than before. 
Competing state ballot measures are also seeking a $13.50 and $15 state minimum, as the Oregonian reported.
"We have heard story after story of low-wage workers doing work that needs to be done," Sen. Michael Dembrow (D-Portland), the bill's sponsor, said in a statement. "The people who do this work should be able to live their lives and provide for their families without resorting to charity or public assistance. They do not want to have to work two jobs or more to get by. They want to be able to make it on their own, performing the labor that we ask of them."
The bill now heads to the house, where Democrats hold a 10-vote majority.
Jeff Anderson, secretary-treasurer of Local 555 of the United Food and Commercial Workers Union, said in a statement that Oregon's minimum wage hike mirrors a trend elsewhere, as the Associated Press reported.
"Cities up and down the West Coast already have $15 minimum wages on the books, and both Washington and California are considering ballot measures to raise the wage statewide to $13.50 or higher," Anderson said.
The Los Angeles City Council in May 2015 agreed to lift the city's minimum wage to $10.50 an hour by July 2016. Lawmakers in San Francisco and Seattle have passed a $15 hourly wage increase. New York's governor pushed through a $15 minimum wage for state workers that takes effect at the end of 2018.
A study by the Economic Roundtable found that an increased wage would be exceedingly positive for Los Angeles.
"We found that a phased-in increase to $15.25 by 2019 will put $5.9 billion more into the pockets of 723,000 working people, which will generate $6.4 billion in increased sales," wrote Yvonne Yen Liu, one of the group's researchers.
More than 200 bills in 2015 called for increases to state or federal minimum wage, according to data from the National Conference of State Legislatures. Fourteen states began 2016 with a higher minimum wage, although the federal minimum wage remains $7.25 per hour.