This Week in Sex: Can an Orange a Day Really Keep Viagra Away?
This week in sex: Tinder adds an STI test locator, research shows a connection between HPV and oral cancer, a diet rich in fruits and vegetables may help with erectile issues, and the Brits weigh in on the ideal number of past sexual partners.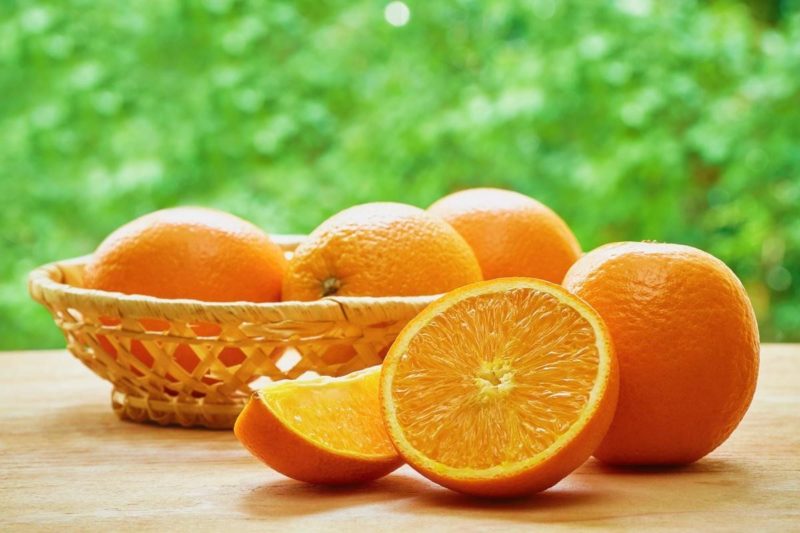 This week in sex: Tinder adds an STI test locator, research shows a connection between HPV and oral cancer, a diet rich in fruits and vegetables may help with erectile issues, and the Brits weigh in on the ideal number of past sexual partners. Shutterstock
This Week in Sex is a weekly summary of news and research related to sexual behavior, sexuality education, contraception, STIs, and more.
Tinder Adds a Sexual Health Landing Page, But It's Not So Easy to Find
Amid criticism that online dating is increasing the spread of sexually transmitted infections (STIs), Tinder agreed to add a sexual health page to its website and app—but some outlets argue that it's not at all user-friendly.
Tinder and other apps like Grindr have been targeted by the AIDS Healthcare Foundation (AHF) as a culprit in rising STI rates. The California-based advocacy organization, famous for its long battle to make condoms mandatory in adult films, paid for billboards in New York City and Los Angeles implying that users of the apps are potentially exposing themselves to chlamydia and gonorrhea. The billboards pointed people to freestdcheck.org, an AHF-run site that provides information on STIs and helps people locate testing facilities.
Tinder responded to the billboard with a cease and desist order from the company's attorneys that read, in part, "These unprovoked and wholly unsubstantiated accusations are made to irreparably damage Tinder's reputation in an attempt to encourage others to take an HIV test offered by your organization … While Tinder strongly supports such testing, the [b]illboard's statements are not founded upon any scientific evidence, and are incapable of withstanding critical analysis."
AHF did not immediately back down. On Jan 21st, the two organizations agreed to a settlement: Tinder agreed to add an STI test locator to its website and AHF agreed to take the down the billboards.
The end result, however, may leave users no more informed than they were before. Newsweek points out that the locator is nothing more than a link to an outside website operated by Healthvana and that the link is hard to find. Newsweek notes, "On the mobile app, where Tinder really happens, you [need] to click on the settings button on the top left, then click 'help & support,' transfer over to a Web browser, click on 'health safety' and then scroll down to the STD locator link."
In short—locating the link may be just as difficult as it was to locate a clinic without it.
New Study Confirms HPV-16 Increases Risk for Head and Neck Cancers
A study published this month in JAMA Oncology finds that the presence of a strain of human papillomavirus (HPV) in the mouth leads to an increase risk of oropharyngeal cancer. In two studies, 97,000 participants provided mouthwash samples proving they were cancer-free at the beginning of the research. Scientists followed the participants for four years and identified 132 cases of head and neck cancers that emerged. They then compared the original samples of each of these people with those of participants who did not develop cancer during the four years, and concluded that the presence of one strain, HPV-16, in the mouth put people at as much of a 22-fold increased risk of developing head and neck cancer.
Though HPV is known to be transmitted through oral sex, the study does not specifically mention transmission methods.
This was the first time studies have found that the HPV-16 virus precedes these cancers. Researchers warn, however, that this study is not sufficient to prove that HPV-16 specifically caused the cancers that were found.
Another Reason to Eat Your Fruits and Veggies: Better Erections
A new study published in the Journal of Clinical Nutrition found that eating a diet rich in flavonoids may be as good for erectile health as walking briskly for two to five hours a week. Flavonoids give fruits and vegetables their bright colors. The study examined three types of flavonoids: anthocyanins, which are found in blueberries, blackberries, cherries, radishes, and red wine, and flavanones and flavones, which are both found in citrus fruits.
The results showed that men who ate foods high in these nutrients were 10 percent less likely to have erectile problems. And they didn't have to ingest huge quantities; just a few portions a week.
This correlation, however, is not enough to prove that an orange a day will keep the Viagra away. It is possible that the men who had these fruits in their diet were leading an overall healthier lifestyle than those that didn't. Still, if a handful of blueberries and a glass of red wine might help get (or keep) you hard—what's the harm?
Survey Says Ten Sexual Partners in a Lifetime Is Just Right
A new survey of adults in Britain attempted to determine how many lifetime partners adults thought was ideal for a new partner to have had. One thousand adults weighed in: Overall, a person who had more than ten partners was considered promiscuous, but fewer than that and they were perceived as sexually inexperienced.
Interestingly, the survey was conducted by IllicitEncounters.com, a British website that helps people have extramarital affairs. It's unclear whether the respondents cared how many of those ten partners were in long-term relationships at the time of their new partner's experience with them.