Why Evangelicals Should Lean Into Their Struggle With 'Black Lives Matter'
Evangelical support for Black Lives Matter activism in Missouri has been virtually nonexistent, so it was exciting to find out that a full-throated challenge to that lack of support was thrown down at the InterVarsity Christian Fellowship's recent student mission conference in St. Louis last month.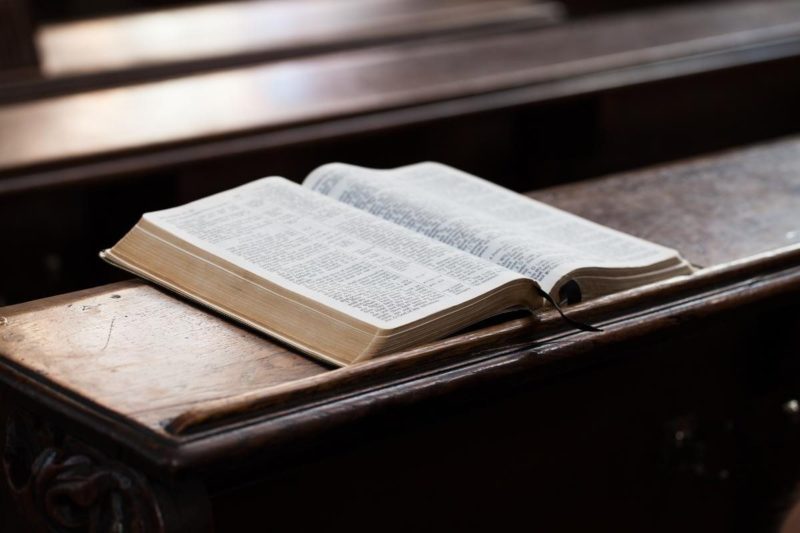 Evangelical support for Black Lives Matter activism in Missouri has been virtually nonexistent, so it was exciting to find out that a full-throated challenge to that lack of support was thrown down at the InterVarsity Christian Fellowship's recent student mission conference in St. Louis last month. Shutterstock
On the 43rd anniversary of the Supreme Court's Roe v. Wade decision that legalized abortion in the United States, the New York Times published a fascinating piece by Mark Oppenheimer, "Some Evangelicals Struggle With Black Lives Matter Movement."
As a reproductive justice activist, I was thrilled to see this piece published on the anniversary of Roe. Ending violence against Black people and creating safe communities free of oppression are key objectives of reproductive justice work. The article shines a rare light on the tension among some evangelicals to support the movement for Black lives, and it also highlights the potential of intersectional work to push groups to question their hypocritical opposition to policies that advance the human rights framework.
The New York Times article details the turmoil sparked by a call for evangelicals to embrace Black Lives Matter at the InterVarsity Christian Fellowship's recent student mission conference in St. Louis, Missouri. As a St. Louisan, I barely remembered the conference taking place this past December, and I certainly do not recall local coverage of fallout from the challenge made by St. Louis native and keynote speaker, Michelle Higgins, director of the advocacy group Faith for Justice.
Clergy and people of faith have been visible and active during the Ferguson Uprising and the protests that have followed, but as the Times piece points out, most of the support has come from progressive denominations with established commitments to social justice work. Even though St. Louis' Catholic Archbishop Robert Carlson called for the dismantling of systemic racism during an August 2014 mass for Ferguson, that call was quickly undermined in December when 75 Black Lives Matter activists who gathered for a solemn protest outside the Cathedral Basilica were greeted by armed riot police positioned in front of that church's doors.
Meanwhile, evangelical support for Black Lives Matter activism in Missouri has been virtually nonexistent. Some evangelicals have expressed concern over activists' criticism of law enforcement and the criminal justice system. Other evangelicals are alarmed by activists' support of voting rights, LGBTQ equality, and immigrant rights. Many evangelicals are firmly married to a conservative agenda that has conditioned the faithful to ignore social ills for the cause of ending women's access to abortion. So, when confronted with the life-and-death issues at the forefront of Black Lives Matter, evangelicals often hesitate because the lives on the line aren't defined in the manner they've been conditioned to defend—fetal.
So it was exciting to find out that a full-throated challenge to that lack of support was thrown down here.
In her comments on various social justice issues, Higgins called on her fellow evangelicals to invest their energy in work other than opposing abortion rights. As for her stance, Higgins said in an email to the Times that she opposes abortion, believes that "babies are fully human from conception," and thinks that "it would be good to see adoptions increase and abortions decrease." But Higgins added that she is "against the 'pro-life' demands that abortion should be fully banned and carry criminal charges."
In her keynote address, referencing what she called "the adoption crisis," Higgins said, "We could wipe it out this week, but we're too busy arguing to have abortion banned, we're too busy arguing to defund Planned Parenthood."
She went on to add, "We are too busy withholding mercy from the living, so that we might display a big spectacle of how much we want mercy to be shown to the unborn."
Those are powerful words spoken by a faith leader in Missouri.
I would be remiss not to acknowledge her comment about adoption and how it is not possible to "wipe out" the crisis of which she speaks. As researchers and journalists, including Kathryn Joyce, have shown, the evangelical conviction to adopt has actually created more problems for many adopted children than solutions for the many individuals facing unwanted pregnancies.
Still, Higgins' statement was compelling, especially on a stage in a state where a few years ago the legislature passed a regressive 72-hour mandatory waiting period for abortion care, and where a politically ambitious state senator has dragged Planned Parenthood staff before his "sanctity of life" committee in an attempt to leverage for attention the widely debunked videos attacking the organization.
It also should not be overlooked that Higgins spoke of withholding mercy from the living in a city ravaged by gun violence made worse by lax gun laws, where we boast some of the nation's best hospitals and a mortality rate for Black infants that is three times that of white infants, and where local magazines showcase funky new restaurants even as food insecurity and hunger reach alarming rates.
Unfortunately, although some applauded Higgins' address, it has initially sparked more controversy than reflection and action. As the Times noted:
A reporter for the Christian Post wondered why "a Black Lives Matter representative was included" at the conference while "a pro-life group was denied an exhibitor application." The group of abortion foes in question was denied a permit because it was not explicitly religious in its mission, InterVarsity replied.
Even so, Higgins' keynote was much like the action Black Lives Matter activists took to demand a plan from so-called progressives to address the movement's calls for reform and justice at the 2015 Netroots Nation convention in Phoenix. In many ways, Higgins' call was received with the same frustration, annoyance, and outrage. But I have hope that, just as Black Lives Matter activism in Phoenix sparked a debate over the inclusion of the movement's agenda for reform and justice in progressive politics, Higgins' call will spark a debate within evangelical spaces about the "pro-life" movement's hypocrisy regarding the movement for Black lives.

In response to the outcry over Higgins' criticism during her keynote address of her fellow evangelicals' hyper-focus on abortion, InterVarsity's interim president, Jim Lundgren, said in a statement, "Scripture is clear about the sanctity of life. That is why I'm both pro-life and committed to the dignity of my black brothers and sisters."
For evangelicals, the devil is in the details. When imagining her fellow evangelicals thinking on Black Lives Matter, Higgins said in her address, "There it gets fuzzy for conservatives. If I have to say black trans lives matter, I believe I am affirming something my religion calls me to denounce."
The thing is, Alicia Garza, who co-founded Black Lives Matter with Patrisse Cullors and Opal Tometi, has been clear that the movement for Black lives has always been intended to be a declaration that includes transgender people. Unlike the "pro-life" movement, the movement for Black lives is gloriously intersectional. To support Black Lives Matter is to fight for the lives of all Black people.
And the devil is certainly in the details regarding "pro-life" hypocrisy. If evangelicals are truly committed to the dignity of Black people, then they should leap to action when Black children are gunned down in the street. A 13-year-old child was recently shot dead in St. Louis while rummaging through a car, and the man who killed him will not be charged because of a horrible state law backed by an anti-choice legislature. Where is the statement calling for reform from evangelicals or the Catholic Church? When Anna Brown was arrested for trying to secure health care from a hospital while uninsured, and then died in agony on a jail cell floor, why weren't evangelicals shouting and marching because her life mattered? And yes, oh yes, the silence from evangelicals regarding anti-transgender violence is completely unacceptable and beyond telling.
Michelle Higgins did more than chastise her fellow evangelicals. She called them out and called them to action. I've long wondered about the amazing things communities could accomplish together if we weren't always engaged on opposite sides of the abortion rights front. Now, I'm wondering what a dialogue with evangelicals about infant mortality rates in Missouri would look like. Or hunger and food insecurity. Or the ways in which we can build safe communities with common-sense gun reform, or use empowerment instead of shame to extend needed services to poor and struggling communities. That's what has me excited about Higgins' speech—that she spoke of Black Lives Matter as an example of what evangelicals should, could, and would be involved in but for their misplaced obsession with abortion. The push back on Higgins' speech was to be expected, but the pockets of praise and support highlight the potential for a shift among evangelicals.
There's nothing "fuzzy" about Black Lives Matter. Things look blurry as hell for some evangelicals, but that can change.