Senate Will Vote Monday on Defunding Planned Parenthood
The bill says it will divert Planned Parenthood's funding to other providers of women's health care, but critics say that simply wouldn't work.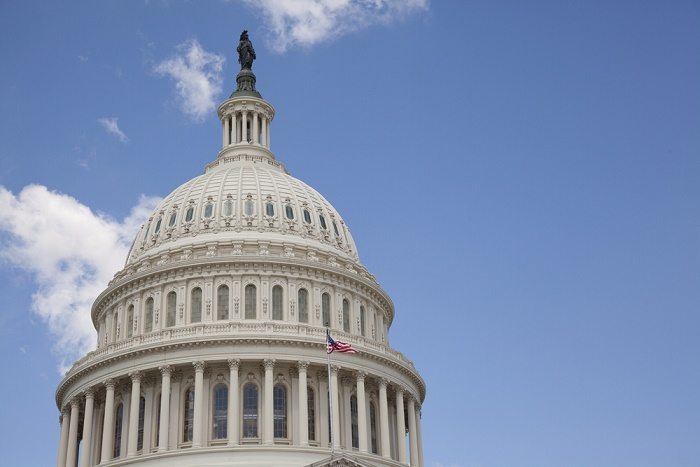 The bill says it will divert Planned Parenthood's funding to other providers of women's health care, but critics say that simply wouldn't work. Shutterstock
See more of our coverage on the misleading Center for Medical Progress videos here.
The Senate is poised to vote Monday on a Republican proposal to defund Planned Parenthood and divert the funds to other health-care entities.
The bill, S. 1881, was drafted by a "working group" led by Sens. Joni Ernst (R-IA), Rand Paul (R-KY), and James Lankford (R-OK), and has at least 32 Republican co-sponsors.
Congressional Republicans have introduced numerous bills using various tactics to try to strip Planned Parenthood of federal funding, including a failed effort to attach an amendment to a must-pass highway bill, and other bills in both houses that would put a moratorium on funding for a year while investigations proceed.
It's an old goal that has new anti-choice energy behind it after the release of deceptively edited videos showing Planned Parenthood employees discussing a legal fetal tissue donation program.
Ernst's bill is a standalone piece of legislation that almost certainly doesn't have the votes to pass the Senate, especially with two Republicans (Sens. Mark Kirk of Illinois and Susan Collins of Maine) opposing the measure.
Sen. Ted Cruz (R-TX) has criticized the bill as a "show vote" because of its low chances of passing and said that Republicans should do everything they can, including shutting down the government in the fall, to defund Planned Parenthood. Eighteen House Republicans agreed with Cruz in a Wednesday letter sent to leadership.
The bill to be voted on Monday would prohibit any federal funds from going to Planned Parenthood. It says, "All funds no longer available to Planned Parenthood will continue to be made available to other eligible entities to provide women's health care services."
It's a move that fits in with recent talking points from Republicans and anti-choice activists, who have been busy trying to convince the public that Planned Parenthood's health services are redundant because other publicly funded health-care providers also offer them.
These tactics appear intended to deflect staunch criticism from Democrats that defunding Planned Parenthood would leave 2.7 million women floundering to access the health services that they depend on the organization for, such as contraception, cancer screenings, sexually transmitted infection tests, immunizations, and other preventive health care.
"So when you say, 'Let's defund Planned Parenthood'—because you never liked that they exist—what you are saying is that women, primarily in low-income communities, and many women of color, won't have access to a wide range of essential health services, because of an ideological desire to control what choices are made between a woman and her doctor," said Sen. Kirsten Gillibrand (D-NY) on the floor Thursday.
"This exploitative movement, advanced by special interests, would effectively tell half-a-million American women: 'Sorry, you can't have a breast exam this year,'" Gillibrand said. "They're telling 400,000 American women, 'Sorry, you won't be able to have a lifesaving screening for cervical cancer.'"
Since federal funds don't cover abortion, other women's health services—which make up 97 percent of the services Planned Parenthood provides—are in practice the ones targeted by federal defunding efforts.
But if Republicans can claim they will make sure women won't lose those services, that could undermine the arguments of Democrats who don't forcefully defend Planned Parenthood as an abortion provider specifically, and who don't highlight the consequences of women losing access to abortion if Planned Parenthood were to close its doors nationwide.
Even keeping the focus on non-abortion-related services, though, critics say that this funding reroute simply won't work the way it's intended to.
"The problem is, in my state and many others, Planned Parenthood is the primary provider of women's health services in certain parts of my state," Collins, one of two Republicans opposed to the bill, told The Hill. "[I] don't know how you would ensure that all of the patients of Planned Parenthood could be absorbed by alternative care providers."
One issue is that America already faces a reproductive health provider shortage, and that about half of Planned Parenthood's clinics are in rural, underserved areas where their patients may have nowhere else to go for care.
Another problem is that women often can't get the full range of services they need from primary care providers that don't focus on reproductive health. Primary care providers are less likely to have at least ten methods of contraceptives on-site and less likely to offer long-acting methods like IUDs, but they are very likely to refer patients to other providers that specialize in family planning.
The bill's language about redistributing funds is vague and seems to offer no clear guarantee that other health-care providers would actually get the funds, nor does it specify which providers would get them and how.
"Rand Paul, Mitch McConnell, Ted Cruz, and Joni Ernst should probably listen to the medical community before they decide to legislate health care for millions of people," Dawn Laguens, executive vice president of the Planned Parenthood Action Fund, said in a statement. "Family planning providers are uniquely qualified to provide reproductive health care, and providers have asserted that the 'absorption' plan to simply hand off millions of women's health care simply isn't feasible."
Laguens added that when Planned Parenthood funding has been cut at the state level, it led to an unprecedented HIV outbreak in Indiana and caused 54 percent fewer patients in Texas to receive care.