Who Will Be Affected By Michigan's New Abortion Rider Law?
Uncertainties abound over the law's implementation, whether the riders actually exist, and whether Michigan women currently have adequate coverage for abortion care.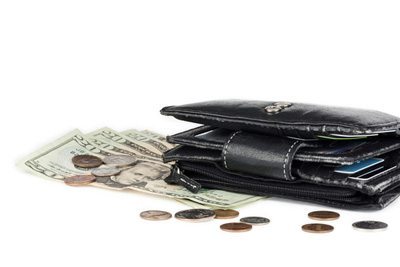 Uncertainties abound over the law's implementation, whether the riders actually exist, and whether Michigan women currently have adequate coverage for abortion care. Money wallet via Shutterstock
After the Michigan state legislature passed a controversial new law requiring women to purchase additional insurance to cover abortions even in cases of rape and incest, confusion has abounded over how the law will be implemented and who it will actually affect.
The Detroit News reported that the law may affect one-third of Michigan policyholders, but that only about 3 percent of abortions in the state were actually covered by insurance last year.
Meanwhile, insurers and regulators in Michigan are scrambling to comply with a law they had no part in drafting. "We weren't involved in the way we typically would be in the legislative process," Caleb Buhs, public information officer for Michigan's Department of Insurance and Financial Services (DIFS), told Rewire. "We haven't had a chance to research the language in the bill."
The law was passed hurriedly on December 11 using a veto-proof process not often seen in the legislature.
To further complicate matters, the insurance riders—dubbed "rape insurance" by some opponents of the law—may not even be offered by any insurers in the state. So even if women think to insure themselves against an unwanted pregnancy, they may not be able to. "We've heard over and over again that the riders simply don't exist, and that there's not a market for them," Shelli Weisberg, legislative director for American Civil Liberties Union of Michigan, told Rewire.
Eight other states have passed similar restrictions, but because insurers aren't required to provide the extra coverage, they may not do so if the market does not support it.
Dave Waymire, spokesperson for the Michigan Association of Health Plans (MAHP), told Rewire that he only knew of one plan out of 16 he represents that has ever offered a separate rider to cover abortions. He said he did not know whether any plans would do so going forward. MAHP represents about 30 percent of Michigan policyholders, and the rest are covered under Blue Cross Blue Shield. Blue Cross did not comment on whether it would offer insurance riders.
It's also unclear how many insurance plans in Michigan currently cover abortion, or will before the new law goes into effect in mid-March 2014. Waymire said that right now, insurance plans in Michigan generally don't cover abortion as part of a core package. A Blue Cross spokesperson told the Associated Press that some plans do cover abortion and some don't. Buhs at the DIFS said he didn't know how many plans in the state currently cover abortion, but that only one insurer on the new exchange has plans offering abortion coverage.
If abortion coverage is in fact already rare in Michigan, that might help explain the low number (3 percent) of abortions that were actually covered by insurance last year. But other factors already hinder a woman's access to insurance coverage of abortion care. A study in Women's Health Issues found that only 7 percent of women surveyed used private insurance to pay for the procedure. Sixteen percent used Medicaid, which Michigan residents are not allowed to use for abortion care except in cases of rape, incest, or life endangerment. Of the women who had health insurance but did not use their coverage, most either knew their plan did not cover the procedure or they mistakenly thought as such. Others chose not to use their coverage (possibly fearing discovery), said their clinic did not accept it, or had a partner pay for the procedure.
So who will the abortion rider bill likely affect? Uninsured women and their partners won't be any less vulnerable to the financial hardship of the procedure itself and any lost wages or travel required to get it. Women or partners on Medicaid will still have to pay out-of-pocket for terminating any pregnancy that doesn't result from rape or incest or threaten a woman's life. Women or partners employed by large self-insured employers, like large auto companies or the state, while they won't be affected by the law, may still lack insurance coverage for abortion. And the roughly three million women or partners insured under large-group, small-group, or individual plans, while they may not have had abortion coverage before, certainly won't have it now, and may not even have the option to buy an abortion rider.