Anti-Choicers Look Toward Special Session to Pass Heartbeat Ban in Kansas
The ban received a hearing during the regular session, but now anti-choice activists would like to see it receive a vote.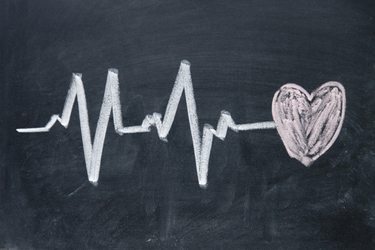 The ban received a hearing during the regular session, but now anti-choice activists would like to see it receive a vote. woaiss via Shutterstock
A Supreme Court decision affecting sentencing in criminal cases in Kansas has already put abortion rights supporters on edge because it may lead to an early release for Scott Roeder, the man who shot and killed Dr. George Tiller. Now, there is a second reason for them to be worried—a special session has been called, which may give legislators a second chance at passing a ban on abortions at the point at which a heartbeat can be detected.
Although a heartbeat ban was introduced in the Kansas House in 2013, the bill didn't make it far. Drafted late in the session and after a massive abortion omnibus was already a near-done deal, the bill received a brief hearing in a house committee but no further action.
Mark Gietzen of the Kansas Coalition for Life claims that the issue wasn't a lack of support for the bill, but a lack of time to get it through the legislature. "We just ran out of time in the 2013 session, we didn't run out of votes," Gietzen told the Lawrence Journal-World. "We would like to pick up where we left off." Kansas Coalition for Life was an active supporter of the 2013 legislation, as was anti-choice terrorism group Operation Rescue.
Rep. Arlen Siegfreid (R-Olathe), the committee chairman, did say during the regular session that the bill failed because of timing. Now, a special session to begin in September will provide another chance. Republican Gov. Sam Brownback, a staunch abortion opponent, has told the LJWorld that he wants to only address the "Hard 50" sentencing law, and House Speaker Ray Merrick (R-Stilwell) agreed.
But as the recent Texas special session showed, what politicians say they intend to do heading into a session isn't always what happens once they are there. The first special session in the state was allegedly called to address redistricting, and it was only after the session began that anti-choice bills became the priority. With recent sneak attacks on abortion rights via the budget in Ohio and the "motorcycle safety" bill in North Carolina, there may be reason for reproductive rights supporters to be wary.
Heartbeat bans have been blocked as unconstitutional in both Arkansas and North Dakota, but that may not have much impact on a decision to propose similar legislation in Kansas. As the home of some of the most extreme anti-choice activists, and a legislature that is predominately made up of members endorsed by Kansans for Life, passing such an extreme ban may be good enough, even if there is a strong chance the law will never be enforced.
"Nearly $800,000 of Kansas taxpayers' money has already been wasted on defending unconstitutional abortion restrictions over the last two years," said Liz Dickinson-Snyder, Kansas NOW State Coordinator, via statement. "GOP legislators need to be made aware that serving their constituents not only doesn't entail wasting their money, but it most assuredly does not entail taking away the freedoms the Supreme Court has granted them."
The Kansas special session is scheduled to start September 3.