ACLU Asks Court to Permanently Block Arkansas' 12-Week Abortion Ban
In a filing submitted to the court last week, attorneys for two clinics in the state asked a federal judge to make the temporary order blocking enforcement of the state's 12-week ban permanent.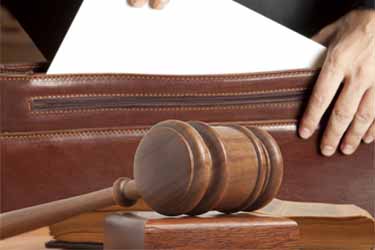 Two groups have appealed the dismissal of their challenge to an Arizona anti-choice restriction that they argue unconstitutionally relies on harmful racial stereotypes to discriminate against and shame Black and Asian American and Pacific Islander women who decide to end their pregnancies. Lawyer in court via Shutterstock
Attorneys representing two Arkansas abortion providers asked a federal judge Friday to strike down a new state law that bans most abortions after 12 weeks.
The request was part of a motion for summary judgment brought by the American Civil Liberties Union (ACLU) of Arkansas and the Center for Reproductive Rights (CRR) and comes just weeks after attorneys for the state asked U.S. District Judge Susan Webber Wright to uphold the portion of the law that requires doctors to test for a fetal heartbeat before performing an abortion. Judge Wright has not issued a ruling in either request yet.
The law at the center of the dispute is blocked while the lawsuit on the merits of the challenge is pending, thanks to a temporary injunction granted in May. In the motion for summary judgment, lawyers for the ACLU and CRR want Judge Wright to make that temporary injunction permanent, while the state attorney general's office has asked the judge to allow the state to enforce the heartbeat provision of the law when the constitutionality of the 12-week ban moves forward. Right now, trial in the case is anticipated sometime next year.