North Dakota Medication Abortion Restrictions Permanently Blocked
On Monday, a judge issued a permanent injunction against a 2011 law that would have regulated medication abortion out of existence in the state.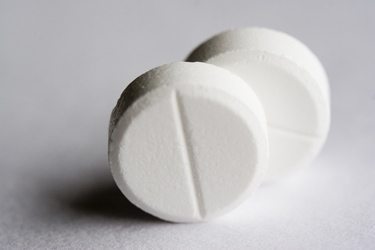 Reproductive rights advocates scored a win as the Supreme Court let stand an Oklahoma ruling striking that state's medication abortion ban. Two tablets via Shutterstock
On Monday, District Court Judge Wickham Corwin issued a permanent injunction in the legal challenge to the state's 2011 law that severely restricts medication abortions. The ruling was expected after Judge Corwin previously announced after a three-day trial in April that he intended to strike the law as unconstitutional. Monday's order finalizes that earlier announcement.
That's not the end to the legal challenges over abortion restrictions in North Dakota, however. The Center for Reproductive Rights has filed a supplemental challenge to a law designed to shut down the state's only abortion clinic, the Red River Women's Clinic. The law, passed just this year, imposes medically unwarranted requirements that any physician performing abortions in the state must have admitting privileges at a hospital within thirty miles. Judge Corwin will hear arguments on the constitutionality of the law on July 31 in Fargo.