Oklahoma Senate Votes to Require Prescriptions for EC for Those 17 and Younger
SB 522 would force anyone under age 17 in need of EC to get a prescription, regardless of whether they have a valid ID.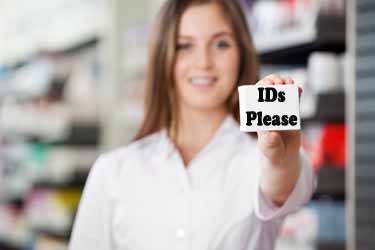 The Center for Reproductive Rights filed a lawsuit Thursday arguing the state's age and proof-of-identification requirements violate the state's constitution. Female pharmacist via Shutterstock
The Obama administration continues to fight efforts to make emergency contraception (EC) available over-the-counter to all people of all ages. But while the administration and the courts go back and forth over EC, the Oklahoma senate has voted in favor of a bill diminishing access to EC, potentially forcing anyone under age 17 in need of EC to get a prescription first, regardless of whether they have a valid ID.
SB 522 states that "Plan B One-Step, or its generic equivalent, also known as the 'morning-after' emergency contraceptive, shall not be available to women under the age of seventeen (17) without a prescription. Such emergency contraceptive shall be dispensed by pharmacists to women seventeen (17) years of age and older without a prescription." In addition to this restriction, the bill addresses, more broadly speaking, regulations and licensing of pharmacies. A similar bill, HB 2226, which is focused on insurance benefits, also includes an EC restriction.
SB 522 was adamantly opposed on the floor by Sen. Connie Johnson (D-Oklahoma City), who cited its potential impact on teen girls, who may be likely to fall into poverty or be forced to drop out of school because of an unwanted pregnancy.  "Why would we want to limit access to contraception other than a political agenda?" Sen. Johnson asked lawmakers prior to the vote.
Despite Sen. Johnson's opposition, the state senate passed the bill with a 34-10 vote.
SB 522 is just the latest attack on teens by the state legislature this session. Two bills that would drastically limit abortion access for teens, even in some cases with the support of a parent or guardian, have both passed this cycle and are expected to be signed into law by the governor.