Native Nations Rise: Indigenous Peoples and Allies March on Washington, D.C.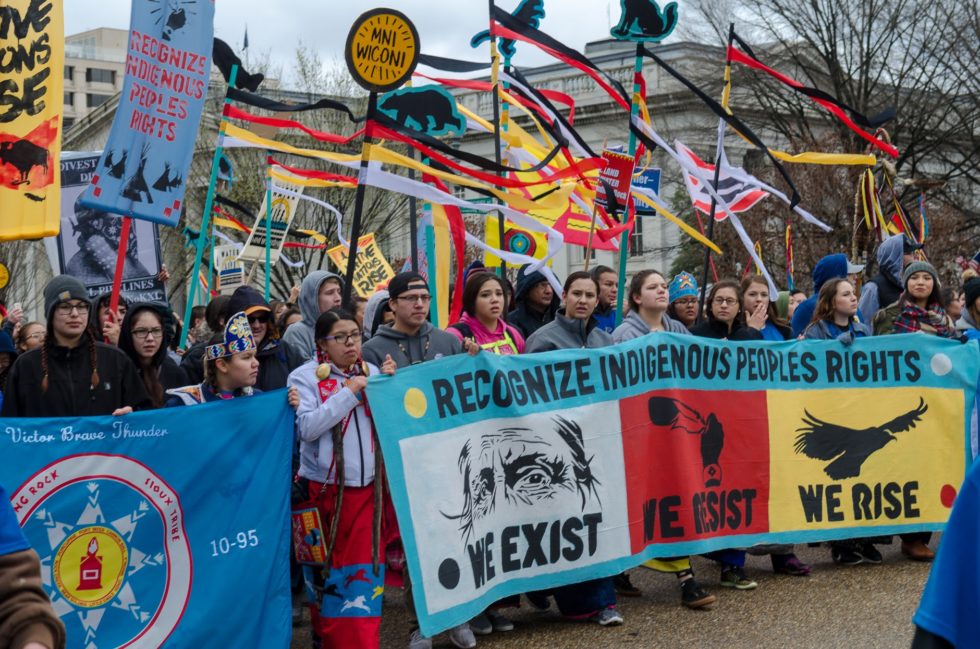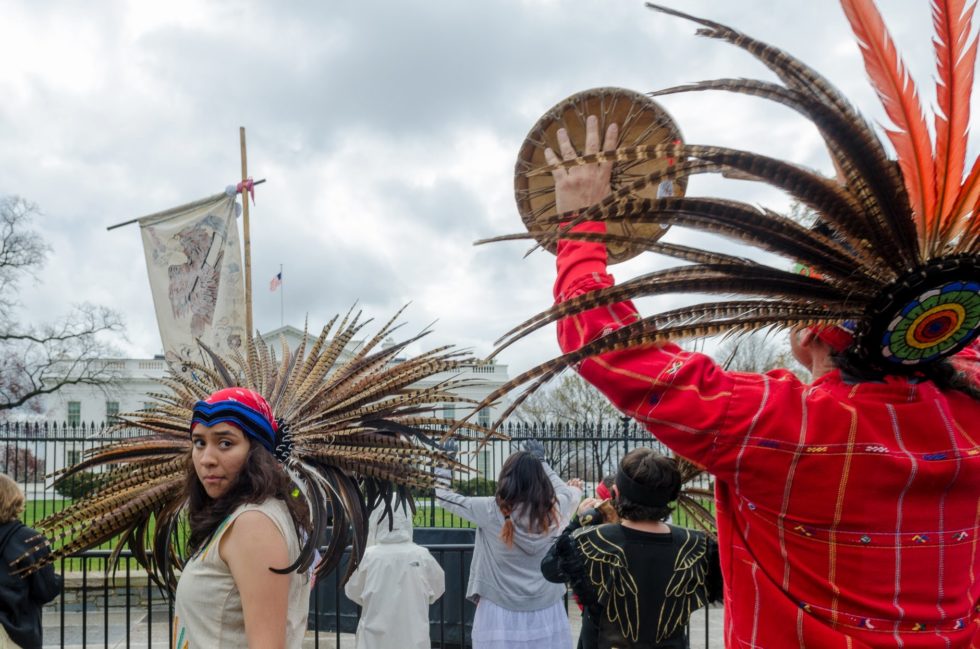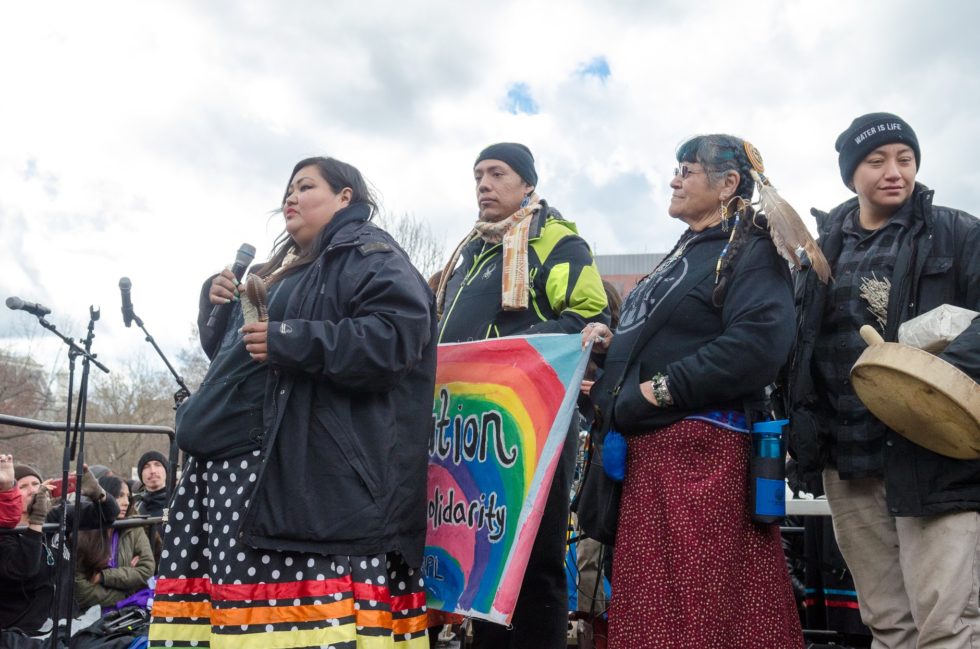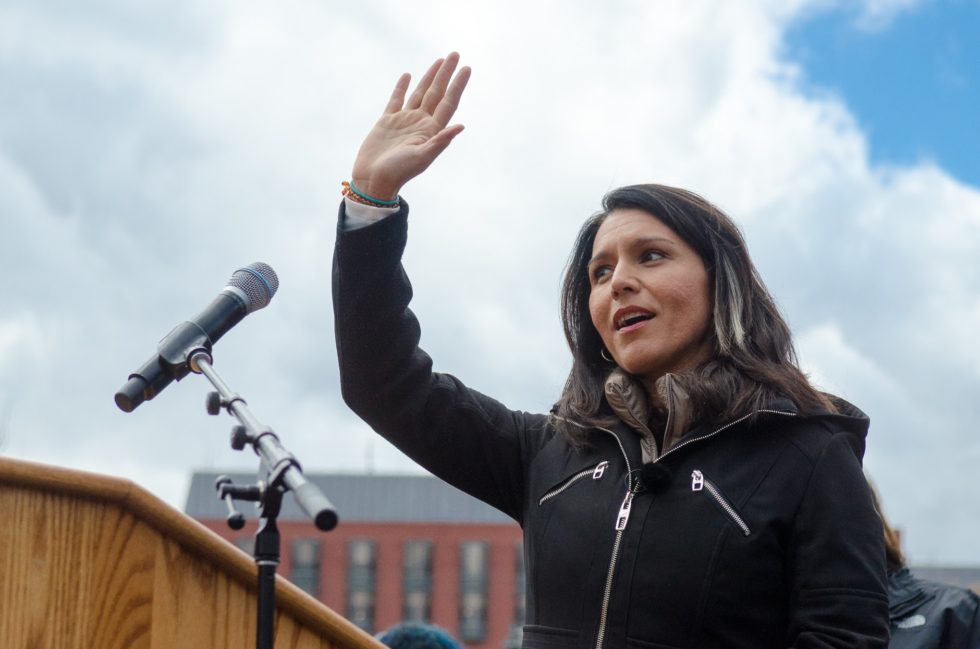 Thousands of Native Americans and allies took their fight against the Dakota Access pipeline to the White House last week. The Standing Rock Sioux Tribe and Native nations hosted the Native Nations Rise march to highlight "the necessity to respect Indigenous Nations and their right to protect their homelands, environment and future generations."
The march began at the headquarters of the U.S. Army Corps of Engineers, which granted the easement needed for completion of the pipeline, and wound through the streets of Washington, D.C. past the Trump International Hotel and finally to Lafayette Square to face the White House.
"Each week, we see more human rights threatened by a distant and disengaged administration," said David Archambault II, chairperson of the Standing Rock Sioux Tribe, in his opening remarks at the rally. "What could possibly justify the dismissal of basic human respect?"
"Standing Rock marks a turning point in history, not just for our tribe, but for all tribes, and for America as well. The heart of this movement is the heart of the resistance," Archambault II continued. "We are all Americans, and above all, we are all human beings. We deserve to be included, we deserve to be respected, we deserve to have our basic rights considered when a corporation seeks to carry out … actions that could perpetually harm our citizens. Together in unity, we will rise!"
A grassroots indigenous tipi gathering was also held for several days (March 7-10) prior to the march on the grounds of the Washington Monument.