'Stop the Global Gag': Repro Rights Advocates Rally at the White House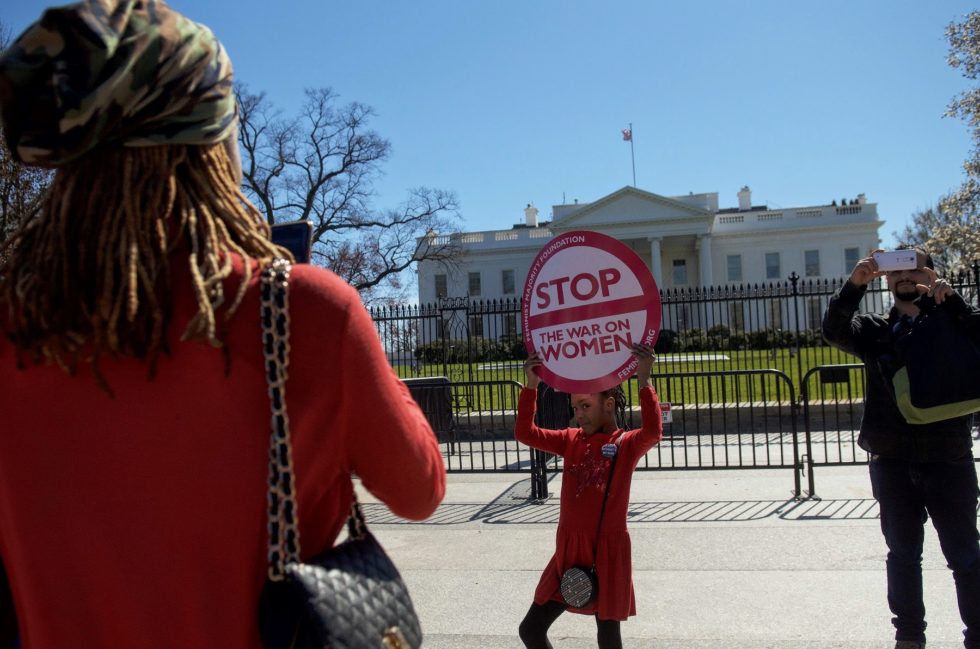 About a thousand people gathered at Freedom Plaza in Washington, D.C., to march to the White House on Wednesday, International Women's Day, dubbed A Day Without a Woman by the organizers of the Women's March.
Reproductive rights advocates organized the protest, one of a few held that day, against President Trump's executive order to reinstate the "global gag rule", known as the "Mexico City Policy," which prohibits any U.S. family planning aid from going to foreign nongovernmental organizations that provide information about or perform abortions.
Many women also were striking from work to highlight the significance and economic power of women around the world.
"Trump's response to the largest mass mobilization in recent history was a ruling to literally gag us, choke us, shut us down," said author and activist Eve Ensler of Trump's decision to sign the global gag rule on his third day in office, at the rally. "Ultimately those polices will kill and hurt millions of women throughout the world," said Ensler.
Serra Sippel, president of the Center for Health and Gender Equity, called the order in a Rewire article a "deadly attack on women and girls globally."