New York City Politicians and Activists Protest Outside Trump Tower During Inauguration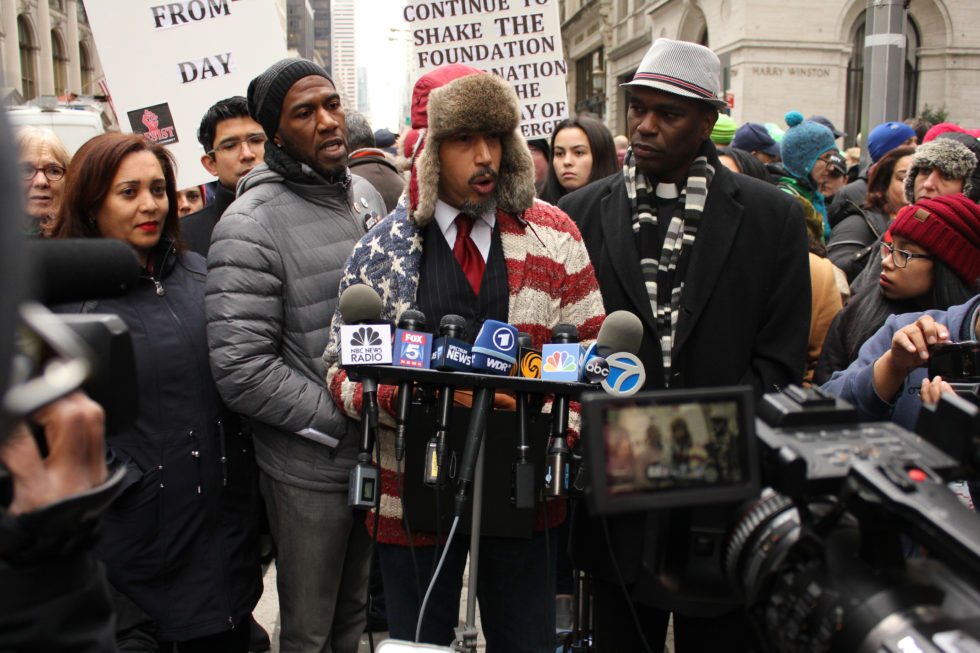 As President Donald Trump took the stage at his inauguration, New York City politicians and activists took to the street in front of Trump Tower to demonstrate against the incoming administration. Led by City Council Member Jumaane Williams of Brooklyn, speakers committed to resist attacks on the rights of women, immigrants, people of color, the LGBTQ community, and all groups targeted by Trump since his campaign began.
In tradition of our civil rights struggle, I will be participating in act of civil disobedience at 12 Noon at Trump Tower. #ResistFromDay1

— Jumaane (@JumaaneWilliams) January 20, 2017
Participants then took to the street in an act Council member Williams described as "civil disobedience," blocking traffic on Fifth Avenue in front of Trump Tower's main entrance. After a few minutes, NYPD officers arrested the participants as onlookers chanted in support of the protest. Protests continued outside Trump Tower into the afternoon.