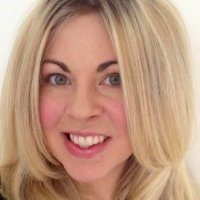 Maggie Jo Poertner Buchanan
Maggie Jo Poertner Buchanan is the Associate Director of the Women's Health and Rights Program at the Center for American Progress (CAP). Prior to joining CAP, Buchanan served as a senior legislative assistant for Rep. Lloyd Doggett (D-TX). Buchanan also previously led NARAL Pro-Choice America's policy work on young women, women in the military, and crisis pregnancy centers and has worked for Sen. Barbara Mikulski (D-MD), the Texas Democratic Party, and the Center for Women in Law. For the past six years, she has been a volunteer on a legal hotline for pregnant minors in Texas.
Buchanan has presented on a variety of topics related to women's rights and has been published in the Texas Journal of Women and the Law and the Texas Review of Entertainment & Sports Law. Buchanan received her B.A. from the University of North Carolina at Chapel Hill and earned her J.D. from the University of Texas School of Law, where she was recognized for her extensive pro bono work.