Oklahoma Finds Even More Ways to Restrict Abortion Access
It's only February, and Oklahoma lawmakers have already introduced more than a dozen abortion restrictions.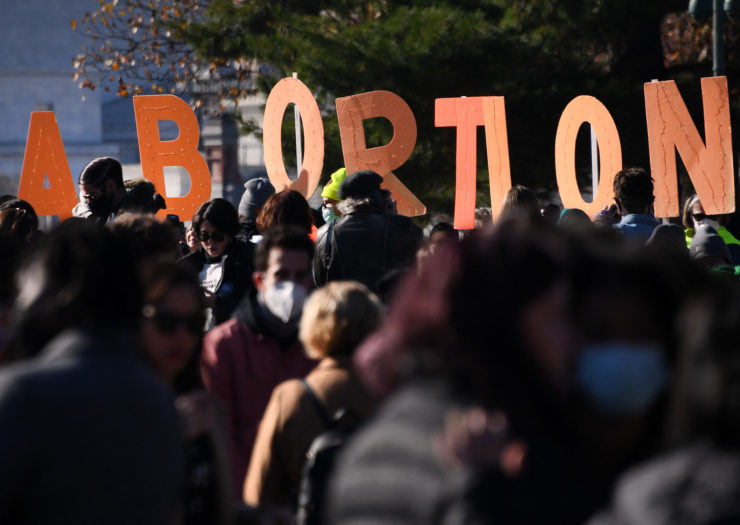 Update, March 23: On Tuesday, the Oklahoma House passed HB 4327, a total abortion ban with an amendment that has an exception for the life of the pregnant person. The bill includes a Texas SB 8-style enforcement mechanism and $10,000 bounty. It now heads to the state senate.
Things are not OK in OK.
Oklahoma Republicans have been trying to pass anti-abortion legislation for years now. Under Republican Gov. Kevin Stitt, who's said he's quite "proud" of denying his constituents essential health care, a flurry of abortion restrictions have been passed. The Associated Press reported that "Oklahoma lawmakers have introduced more than a dozen bills this year to further restrict or prohibit abortions in Oklahoma."
Still, when Texas SB 8 was passed and allowed to remain in effect by the Supreme Court since September 1, Oklahoma became the closest location for thousands in need of reproductive care. While several of these unconstitutional laws have been struck down in the courts, all that is about to change with the impending overturn of Roe v. Wade.
Just four clinics are providing abortions in Oklahoma, and providers say they are booked up to two to four weeks out, forcing even more patients in need of immediate care to travel over 200 miles—if they can afford to.
Rebecca Tong, co-executive director of the Oklahoma clinic Trust Women, told the Associated Press: "Our phones have not stopped ringing in the last six months. We're being forced to turn people away in desperate situations."
Now, Oklahoma lawmakers are gearing up to ban abortion outright. ​​In a state where 7.8 percent of the population is Black, 9.4 percent is Indigenous, and 11.1 percent is Hispanic or Latino, according to the census, these communities will bear the brunt of the burden.
We're not quite sure what's worse: a constitutional amendment establishing fetal "personhood" (SJR17/HJR1027) or an abortion ban one month after a person's last menstrual period (SB 1553). Either way, abortion is banned and pregnant people are stripped of their bodily autonomy.
And just like that, Oklahoma could become the second state in the Great Plains region to ban abortion.
This post was adapted from a Twitter thread.