Michigan Bans Use of Public Funds for 'Conversion Therapy' on Minors
"Hate has no home in Michigan," Gov. Gretchen Whitmer said.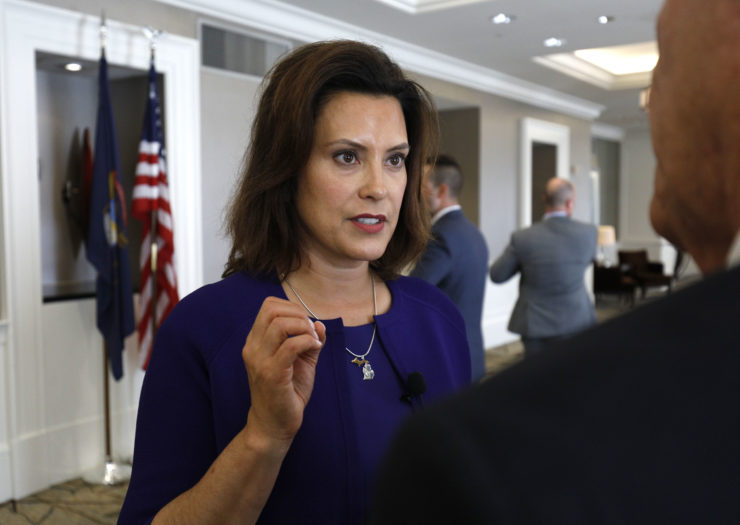 Michigan Gov. Gretchen Whitmer signed an executive order last week that prohibits the use of federal and state funds for the pseudoscientific practice "conversion therapy" on minors.
It explicitly blocks funds related to programs like Medicaid, the Children's Health Insurance Program, and juvenile justice from going toward conversion therapy on minors.
"Since day one, I have made it clear that hate has no home in Michigan," Whitmer said in a statement. "My administration is committed to addressing the systemic barriers faced by young LGBTQ+ Michiganders so that our state is a place where they are able to reach their full potential."
MLive reported:
Lt. Gov. Garlin Gilchrist said the executive order is aimed at protecting minors who can experience lowered self-esteem, dysphoria, feelings of isolation and an increased risk of suicidal behavior as a result of conversion therapy. Gilchrist said young people should be made to feel comfortable with themselves instead of viewing their sexual orientation or gender identity as a disease that needs fixing. "Conversion therapy is wrong, period. Today we are cutting off resources for this horrific and disgusting practice."
For background, conversion therapy is the abhorrent practice of trying to change someone's gender identity or sexuality. It's rooted in the entirely false and outdated notion that homosexuality or transness are mental illnesses. MLive also reported that Whitmer endorsed bills "seeking to prohibit mental health professionals from engaging minors in conversion therapy."
According to the Trevor Project, 10 percent of LGBTQ youth have undergone conversion therapy; LGBTQ young people who have undergone conversion therapy report twice the rate of attempting suicide as those who don't. Conversion therapy is widely opposed by all the leading medical organizations including the American Medical Association, the American Psychological Association, and the American Academy of Pediatrics.
Roughly half the states in the United States still allow conversion therapy. In 2019 Rewire News Group examined Texas' efforts to protect the heinous practice, reporting that "efforts to protect health-care workers who want to discriminate against LGBTQ people as part of their religious beliefs are far from uncommon in state legislatures, especially those controlled by Republicans."
And even in states where conversion therapy is banned—like Colorado—religious groups can and do find ways around the law.
Still, Whitmer's executive order is a victory for Michigan's LGBTQ communities, making the state a safer and more inclusive place for LGBTQ young folks and their families. The state legislature officially recognized Pride Month for the first time.
This post was adapted from a Twitter thread.