Culture & Conversation Human Rights
Young People Help Usher Change in the Biden Administration
Xavier Becerra's confirmation to lead Health and Human Services is a testament to the work young organizers continue to do for our communities.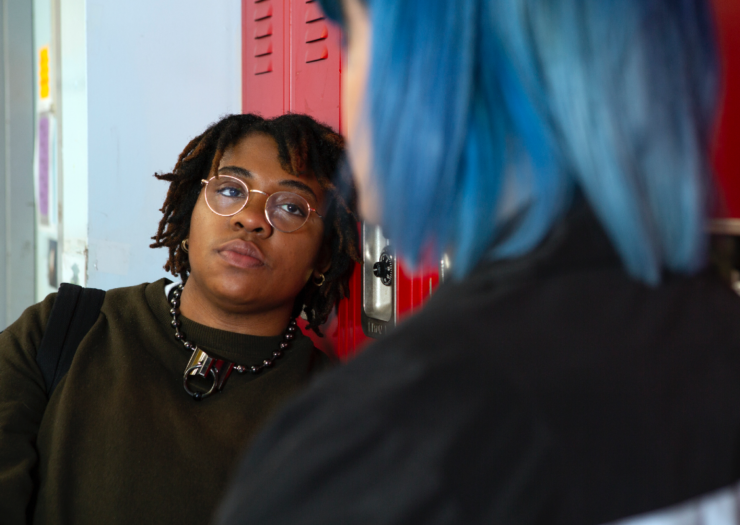 Young people between the ages of 18 and 35 turned out in record numbers in the 2020 presidential election, according to initial data, and their votes—which went to Joe Biden over Donald Trump by the highest margin of any age demographic—were a significant factor in Biden winning the presidency.
This wasn't a surprise, as young leaders have been on the front lines fighting for progressive policy solutions to the issues they care about, including climate change, racial justice, and the COVID-19 pandemic.
Now in office for about two months, President Biden has undergone the process of building out the various departments and agencies that make up the bulk of the executive branch of the U.S. government. The individuals Biden has appointed to these high-level positions will have the power to make key decisions that impact young people's lives. They will have the ear of the president as he considers policy matters and will oversee the execution of federal policy for the economy, our climate, the justice and education systems, and more.
Selecting individuals for these roles who are aligned with the priorities of young people could have massive implications for the issues that matter to our generations. The education secretary, for example, will help determine how the administration responds to the student debt crisis; the Environmental Protection Agency administrator will be involved in charting the country's path forward on climate change.
Roe is gone. The chaos is just beginning.
Follow Rewire News Group on Twitter to stay on top of every breaking moment.
One of Biden's newly confirmed appointees stands out in this regard: Xavier Becerra, a staunch proponent of universal health care and defender of reproductive health rights and our new secretary of Health and Human Services (HHS). HHS will have enormous power to act for young folks, and Becerra, the first Latinx HHS secretary, will play a key role in determining the country's response to the COVID-19 pandemic, expanding access to health care, and protecting reproductive rights.
With our health, the health of our loved ones, and our generations' economic stability on the line, ending the pandemic was the top priority for young voters in the 2020 election.
Xavier Becerra, who has a track record supporting increased access to contraception and abortion throughout his career, will need to continue to make these issues a priority.
Over the course of the COVID-19 pandemic, young people—particularly those who are Black, Indigenous, and other people of color (BIPOC)—have been disproportionately impacted by and outspoken on the pandemic-spurred recession. Young people in the service industry were laid off in huge numbers at the beginning of the pandemic and have continued to struggle to find jobs. Those who worked frontline jobs have been at significantly higher risk of contracting COVID themselves. With Becerra in charge, young folks are expecting HHS to take an aggressive, equity-informed approach to slowing the spread of COVID-19 and distributing vaccinations to communities that have been most impacted. Our lives quite literally depend on it.
Young people are also anticipating that Becerra will build on the Affordable Care Act (ACA). Our generations have a lot at stake when it comes to the ACA, as our age demographic fought for and gained some of the largest benefits from its passage: Our uninsured rate declined by nearly 50 percent; we gained the ability to remain on parents' insurance plans until age 26; and freelancers, contract workers, or gig workers acquired the ability to purchase more affordable insurance. Becerra's experience in health care comes from his 24 years in Congress representing a majority-Latinx district with the second-highest uninsured rate in the country. And during his time as California's attorney general, he consistently defended the ACA.
Our generations also demanded a leader of HHS who will defend reproductive rights. The ACA requires most health insurance plans cover contraception with no out-of-pocket costs; this has given young people more control over their reproductive health and must be protected. But there is still a lot of work to be done in ensuring that access to abortion, contraception, and other reproductive health services is universal. Young people, particularly young Black women, are most at risk when reproductive rights are threatened. Becerra, who has a track record supporting increased access to contraception and abortion throughout his career, will need to continue to make these issues a priority as he starts his tenure as HHS secretary.
Becerra's appointment to lead HHS will help chart a path forward for even bolder progressive leadership and solutions that match the scope of the crises that our generations are facing. While there is still significant work to be done in ensuring that our needs are met by this administration, the nomination and confirmation of Xavier Becerra is a testament to the powerful work young organizers have done and continue to do for our communities.
This is a step forward, but we know it's not the only solution. In order to build true, long-term power in our communities, we must continue to observe the actions of this administration closely and hold all of our elected officials accountable for these next four years and beyond.