Rewire News Group's Top 12 Stories of 2020
Amid the pandemic, the uncertainty, and a racial reckoning, we told stories from the perspectives of people who've been impacted the most.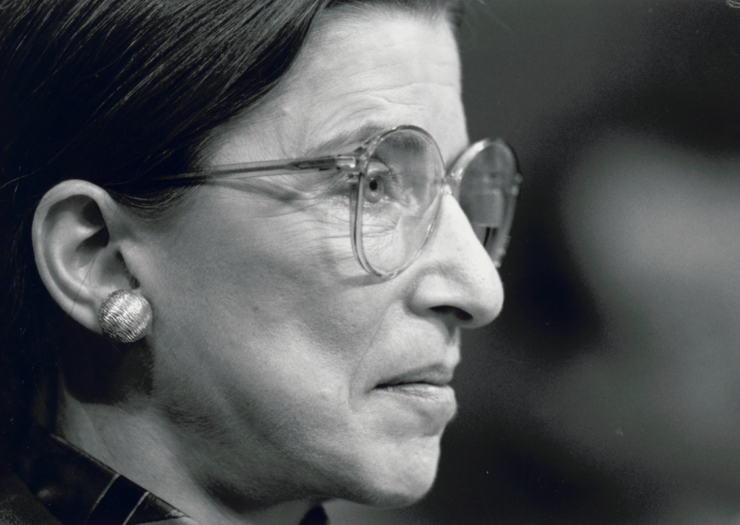 We've made it, folks. This long, challenging, unprecedented year is finally almost over.
Amid the pandemic, the uncertainty, and a racial reckoning, Rewire News Group found ways to tell stories from the perspectives of people who've been impacted the most.
This year we introduced a franchise called Trump Judges, a monthly column by Lisa Needham highlighting unqualified judges and their nonsense rulings—like the one who thinks a Black man walking around is a crime, the one who argued the government can execute people any way it wants, and the one who told photographers they can discriminate against LGBTQ people.
Over the fall, we mourned with you after Justice Ruth Bader Ginsburg died, but took some comfort in knowing her work will be felt for generations.
And we capped the year with coverage of how the COVID-19 pandemic has particularly affected sex workers, pregnant people, the judiciary, and more.
Roe has collapsed and Texas is in chaos.
Stay up to date with The Fallout, a newsletter from our expert journalists.
Here's a look back at our top dozen stories of the year, as selected by our staff.
We loved chatting with law professor Michele Goodwin, who sat down with Executive Editor Jessica Mason Pieklo just before the publication of her latest book (Policing the Womb: Invisible Women and the Criminalization of Motherhood) to discuss Roe v. Wade's failure to fully realize its promise of access to safe, legal abortion for all.
Writer and actress Iman N. Milner blew us away with her vulnerability when she opened up about an unexpected side effect of her abortion and the journey she embarked on to heal herself.
Gloria Oladipo talked to a different kind of "essential worker"—the reproductive justice advocates working to address the fraught state of reproductive and maternal health care for Black communities.
This powerful defense of birth centers highlighted the urgency of protecting and expanding this resource for pregnant people, particularly in communities of color.
In a historic summer of protest, organizer K Agbebiyi gave us this critical bird's-eye view of what "defund the police" really means in the long-term fight to end policing, incarceration, and surveillance.
Rewire News Group's legal fellow Caroline Reilly reminded us that wanting access to birth control doesn't need to be justified—every reason is a good reason, even if it's simply a desire for good sex.
Abortion is essential health care, so why aren't the doctors of tomorrow being trained on how to provide it? Contributor Alys Brooks looked into this growing gap in medical training.
Most of what anti-abortion activist Abby Johnson spewed at the Republican National Convention was bullshit, but abortion provider Dr. Leah Torres explained the one thing Johnson got right—and why this health-care issue puts the most vulnerable people at risk.
The death of Justice Ginsburg hit all of us in different ways. Imani Gandy, our senior editor of law and policy, talks about how Ginsburg will always have her unyielding admiration and gratitude.
Susan Rinkunas reported on the anti-choice community's desperate and misleading tactics—reminding us why it's so important to check the facts behind what you read online.
After four years of living in Trump's America, do marginalized people need to extend an olive branch across the political aisle in the name of "healing"? Gandy explained why that idea is, well, completely fucking ridiculous.
OB-GYNs and other reproductive health-care providers who can't—or won't—use inclusive, gender-neutral language are dangerous. Jo Yurcaba wrote that it's also symptomatic of a larger problem in the medical profession.