Fur Oil and Sex Toys: 10 Last-Minute Holiday Gifts
Have you crossed off everyone on your holiday shopping list? Oh, you haven't even started yet? Not to worry.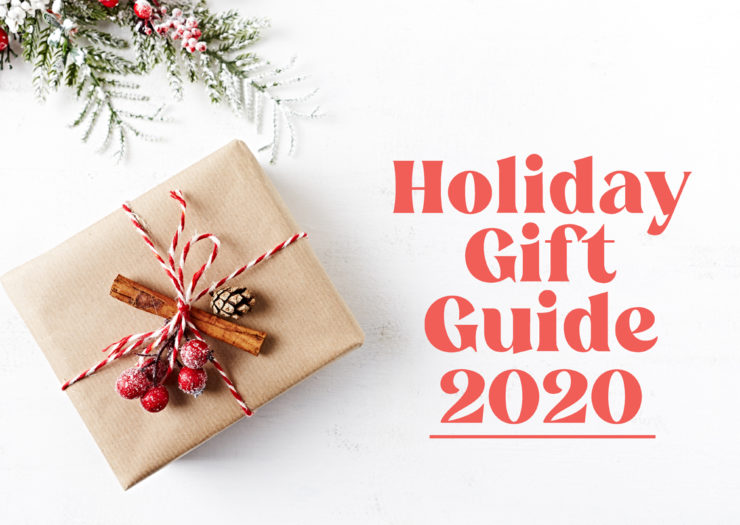 The year has been a dumpster fire—but it's almost over.
Have you crossed off everyone on your holiday shopping list? Oh, you haven't even started yet?
Not to worry, we've put together a list of recommendations for gifts that support small businesses or contribute to an important cause. So try to summon whatever holiday cheer you can muster and get to shopping.
And if none of the suggestions catch your eye, this literal dumpster fire makes a delightful gift, provided your recipient appreciates a little sardonic humor.
Shine Premium membership ($54)
While much of the so-called wellness industry has been co-opted by capitalism, practicing self-care has never been more important, particularly for communities of color. Naomi Hirabayashi and Marah Lidey, two women of color "on a mission to make caring for your mental and emotional health easier, more representative, and more inclusive" founded Shine, a digital wellness company with an award-winning self-care app (available on the App Store and Google Play).
With a Shine Premium membership, your giftee gets access to a library of more than 500 meditations, science-backed self-care programs, daily Shine Talks and discussion prompts, and an invite to the Shine Squad, a private Facebook community where they can get advice from other Shine members on how to treat themselves better.
Roe has collapsed and Texas is in chaos.
Stay up to date with The Fallout, a newsletter from our expert journalists.
Through December 31, Shine is donating 15 percent of all gift memberships to the Sad Girls Club, a nonprofit that provides group therapy sessions to Gen Z and millennial women of color.
Sex shop gift certificate
Speaking of self-care, there's nothing like a little self-lovin' to help your worn-out activist friend relieve themself of the year's frustrations and look ahead to a better 2021. A gift certificate to a queer-inclusive sex shop like Babeland, Feelmore, or Smitten Kitten lets them browse for the perfect sex toy discreetly while support inga small business.
Bonus: Grab something for yourself while you're at it—you deserve a little self-care, too.
"It's a Slay" Beyoncé Full DIY Embroidery Kit ($45)
Artist Krystle Collins is the woman behind Create the Culture Embroidery, an Etsy-based brand of embroidered home decor, wearable designs, and DIY projects that aims to "contribute to the underrepresented black culture within this particular art form."
The "It's a Slay" embroidery kit is perfect for the person on your list who's looking for a meditative hobby to distract themselves from this shitshow of a year—and hunker down during the winter quarantine. Collins' design is also available as a ready-to-hang piece of art.
Notorious R.B.G. matte liquid lipstick ($20)
Nothing can make up for the Mitch McConnell-led Senate's failure to honor the dying wish of Justice Ruth Bader Ginsburg, but 50 percent of the earnings from every purchase of this "iconic, brilliant, bad bitch berry" lipstick from Lipslut go to an organization committed to continuing RBG's fight for justice. You can also cast a vote to where the money goes to as well, including the Center for Reproductive Rights and the American Civil Liberties Union.
Donation to the National Network of Abortion Funds
As the COVID-19 pandemic continues to rage—and with anti-abortion groups more motivated than ever to overturn Roe v. Wade, thanks to Justice Amy Coney Barrett's addition to the Supreme Court—a donation to the National Network of Abortion Funds in your recipient's name will help ensure continued access to abortion care and reproductive health services for the people who need it most.
Cameo from The L Word's Leisha Hailey ($200)
A personalized video shoutout from Alice Pieszecki is the perfect gift for The L Word-loving pal on your list. What makes it even better is that Leisha Hailey, who portrayed Alice during the show's original 2004-2009 run and later reprised her role in The L Word: Generation Q, donates all proceeds from her cameos to the ACLU's LGBTQ Rights Project.
One of 2020's best new reads
Buy them at a local bookseller near you or the recipient or from BookShop.
Fur Oil ($46)
We've been a fan of the inclusive skincare startup Fur since 2019, when owners Laura Schubert and Lillian Tung joined six other women-run businesses to take out a full-page ad in the New York Times vocalizing their support for abortion rights. Fur Oil, the company's signature product, is a blend of lightweight, nourishing oils designed to soften where hair meets skin, including the pubic area, chest, and legs.
Pregnancy Survival Kit (starting at $36)
Sex educator Jerome Stuart Nichols began his company with an all-natural, oil-based personal lubricant. Now The Butters Hygienics Co. has expanded to a full-fledged online shop. Everything in this Pregnancy Survival Kit is "bullshit free" and made from organic ingredients like coconut oil, aloe, and shea butter—and yes, the kit includes lube.
Feminist Postcard Book ($12)
Since the abject failure of the Trump administration to respond meaningfully to the COVID-19 pandemic means we're all confined to our homes for the foreseeable future, your protest-loving pal can use these feminist-themed postcards to safely send out greetings, warm wishes, and desperate pleas for toilet paper when their emergency stash starts to dwindle.
Bonus: Throw in a sheet of stamps to support USPS.